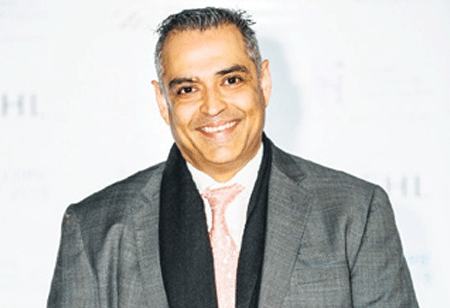 Kunal Vasudeva, Chief Operating Officer, Indian School of Hospitality, 0
The Corona spread turned into a pandemic in matter of weeks. With nation on lock-down, many industries were impacted due to restricted activity. Academicians and students all over the world experienced the effects of this outbreak. It changed the way students are taught globally and the schools and institutions started seeking alternative ways by which they can continue their curriculums. While different sectors were looking for solutions, e-learning came to the rescue of the education sector.
As the situation of Corona intensified, many higher education institutes turned to online-learning to avert the academic losses of the students. E-learning over time has gained a lot of popularity as it makes learning convenient and accessible at anytime and anywhere. While some got into associations, some were advanced to establish their own online platforms to assist the students. Indian School of Hospitality, Gurugram, is one such institution that from its establishment has very judiciously invested in online education.
It has spent nearly 20 percent of its capital cost on technology, investing in Zoom, Samsung Flipboards, projectors, 4000 Lumen Cameras, mikes on every desk in all classrooms including a virtual classroom. Since its commencement, the lectures and classes were recorded and stored on a Learning Management System (LMS) which was then made avail-able to be accessed by the students via links shared by their concerned faculty members. This enabled the Institute to seamlessly shift their curriculum from traditional to on-line without hampering the education of the students.
Many institutes have started organizing lectures on various video streaming platforms that enabled the students to attend their lectures and interact with their teachers as well. The students are now able to continue their curriculum without any hindrance along with discovering new academic opportunities. The students are instructed to carry out their lectures at home in their formal uniforms to maintain the discipline and formality of a class-room for better teaching and learning. It was observed that the student participation had improved and so did their attendance as they were able to smoothly access their classes without the morning hassle to get ready and reach on time.

Also, institutes have introduced short and new courses in collab-oration with various edtech start-ups for students to pursue till the nation-wide lock-down is continued. E-learning has proven to be very resourceful during this time. Not only the technology but the online education systems of institutions were put to test, which enabled them to improve their technology for smooth access and learning.

With the technology growing and advancing rapidly, e-learning can provide a wide scope for education and growth for people who do not have access to proper educational infrastructure. Not just in these times, but even for the future it has become necessary for not only the students but also the institutions to learn and adapt to the new and upcoming methods of teaching and learning. It has become imperative for institutions to put emphasis on developing and inculcating these skills in the students to promote lifelong flexibility to adjust through the changing classroom environment. It is important to encourage students to manage this time and continue to learn and pursue new opportunities that enhance their knowledge and skills to make the best use of their time.

With over 25 years of work experience, Kunal comes with hands on expertise across Hospitality sectors and Hospitality Education ventures. An immersive specialist, he has led the overarching strategy and execution of business, identifying opportunities and implementing plans for accelerated growth, on behalf of several premier education brands in India including the Kingfisher Training Academy, The Chopras and the Ecole Hoteliere.