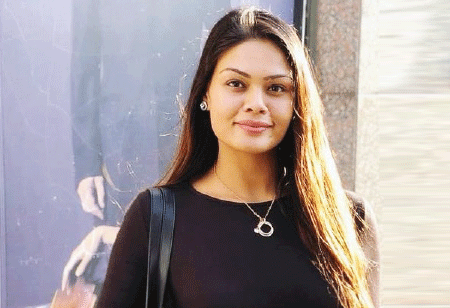 Neha Modi, Managing Director, LASTINCH, 0
Holding a Bachelor's degree in Fashion & Apparel Design from Pearl Academy of Fashion, Neha has been associated with LASTINCH for over six years now, and has been instrumental in the company's success so far.
Fashion trends keep on changing with the season. In recent years India has also been witnessing fast trends change in fashion industry, all thanks too Zara, H&M, and other big brands who have recently come to India! Year 2018 saw a variety of trends starting from bold use of ruffles, flared cuts, off shoulders to one shoulder outfits, the use of bright colors, glitters and sequin were spread all over the garments. In the 2019, we have witnessed a lot of warm & bright shades like oranges red and fuschia. A lot of 3D embellishment are in trend too. The major pain point for any retailer would be the time span of these trends, which are becoming lesser day-by-day! The faster the trend changes, the new collection has to be launched to stay in the market. Hence, resulting in big dumps of garments and wastage of resources! This is the major reason now the world is moving towards sustainability.
It is unbelievable that technology has changed so drastically in a positive way. As compared to older times, there is a vast variety of products which are available in no time, whereas few years back it used to take days & days to get hands on one. Technology has given great opportunities to the retailers to connect with the consumer. Logistics plays a major role in filling-up the loop holes. Logistics are improving day-by-day, trying to enhance the after sales experience of customers by proving them live tracking and instant updates about the package, which they have ordered. Companies are now connected to consumer through web technology such as instant chat box, blogs, social media handles and more. Social media and mobile apps have enhanced the experience the way people uses technology for online shopping. Previously people used to think a lot before buying apparels online, where physical retails had an upper hand, as it offered the touch and feel experience prior sales. It is one of the major plus point in any physical retail outlet. But now technology made customers so comfortable that they do not hesitate anymore, while shopping online. With the help of tools and plug-ins on these shopping websites we can study the customer behaviour and pattern of shopping, which helps us to understand from where the customers demand is coming and helps in making marketing strategies and target the customer in the right way. Companies are building a great relationship with their customers and this is a big change.
Fashion retail industry is growing day-by-day. There has been increase in the competition between the retailers who are selling the same products in market. Retailers are now more focused on retaining their customers as compared to earlier. Everyone tries to standout in the market with the latest trends and the products that attracts consumer. In e-Retailing, the importance of good quality images and detailed description is the key point to attract customers. Since, the scope of communication with the costumer prior sales is very less and consumer holds the full right to return the product, wherein case reason can be anything. Online sales faces big number of returns, since big market players like Amazon, Jabong & Ajio provide its customers free returns policy, which is valid for 30 days on no question asked terms. It gets difficult for retailers who are in their budding stages. Initially the customers were hesitant to buy online, due to the fear of fraud sales or fake products, to gain the trust retailers had introduce a flexible return & refund policy, resulting in 100x orders and returns too. The truth behind sales on marketplace is 45 percent return rate, where the reason to return is merely nothing. Customers know they can order 10 or 15 products from any of the market places; they have a good 30 days return policy, where it can be sent back as and when they feel. We as retailers feel that in order to make e-Retailing the future of India, we have downgraded our system with some policies, where customers take online sales not as serious as they do in any retail outlet. We at LASTINCH respect the fact that online sales cannot offer the touch and feel factor, we have the return policies, but it is restricted to seven days, which is a good time period to analyse if the customer wants to keep it or return it with a genuine reason, which helped our brand to improve its quality and standards based on the feedback and suggestions.
Social Media And Mobile Apps Have Enhanced The Experience The Way People Uses Technology For Online Shopping
Fashion industry might see a little set back in the coming year, there are a lot of economical factors which has resulted in the downfall in the fashion industry directly or indirectly in India. The garment export industry is also facing losses due to increased rates and taxes on fabrics, infrastructure & manufacturing. From past few years sustainability was the most discussed topic between manufactures, designers & clothing brands, everyone understands that trends and fashion plays major role in the sale of apparels around the world the fast forward fashion is resulting in big dumps of wastage of fabrics and resources around the globe. Last year, few big names have launched their recycled sustainable clothing, encouraging others to walk on their footsteps for a better future. The coming year will surely see more brands and designers taking a step towards recycling and reusing old materials and making fashion more sustainable then earlier. I'm personally waiting to see if recycling old material can be done under price constraints to make sustainable fashion more accessible by the masses.