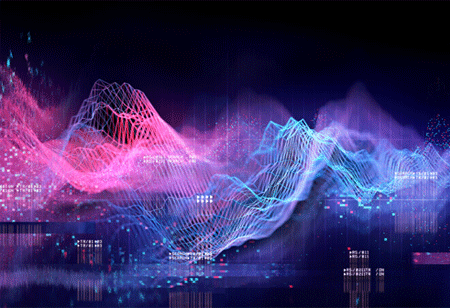 Subrato Bandhu, Regional VP, OutSystems, 0
With regulations in leading, defining and establishing business operations, he has successfully lead B2B software product companies.
In today's fast paced environment, across industries, organizations are constantly looking at ways to improve their transformation initiatives as well as stay agile and relevant to meet customers' expectations. The changing market conditions have forced enterprises to seek new opportunities and re-evaluate business and operating models. Enterprises increasingly rely on their investments in technology to address these changing business imperatives and to deliver smart solutions that offer lasting agility.
Digital innovation has always been a key to staying relevant and ahead of the pack and enterprise developers are pushed to the brink, straining resources and time constraints. They are overwhelmed with the demand for digitisation and under pressure to realise concepts faster than ever before without compromising on quality, all while keeping a keen eye on the overall cost. It can be a tricky balancing act.
Confronting problems
The latest infobrief by IDC stated that by 2024, 75 percent of the G2000 firms will be high-performance, large-scale producers of software-powered innovation. This is fueled by new market realities, increasingly demanding customers, and the ever-present threat of digital disruption, extending beyond speeding software development cycles. Now, software needs to deliver lasting business value.
According to the infobrief, in India, security, integrating data silos and hiring/training are the top IT focus areas for organizations. To keep up with the demands for technology solutions that are fast outgrowing current IT capacity, Indian developers remain under pressure to deliver solutions at lightning speed. 28 percent of enterprise leaders in India list faster integration of customer feedback to software releases as their primary business goal. They believe applications that are based on speech recognition and voice synthesis, as well as software that are based on blockchain and AI technology will dominate the future. 60 percent leaders agreed that serverless computing will be a mainstay in 2022 and beyond.
Enterprises face a whole new set of challenges - they need to adapt to market changes on a dime and, need to rapidly hire and train employees and they need to modernize legacy systems to remain competitive. For most companies, we understand that mission-critical legacy systems are not going anywhere and it is imperative for companies to build their innovative applications around and on top of legacy systems. In addition to the pressures brought on by the inability to keep pace, customers have been demanding more highly personalised products and services, creating additional pressures on organizations to rapidly extend and adapt their existing systems in ways they were never built to do.
Cracking the code
This then calls for a need to employ visual, model-based development platforms to survive and thrive in the current landscape. Organizations all over the world are increasingly relying on low-code development tools. We see 47 percent of APAC enterprise leaders rely on various model-driven development tools, with 39 percent of them relying on visually guided development tools and 29 percent of them planning to adopt low-code tools.
These platforms give organizations a way to design and develop software applications quickly, with minimal hand-coding. Using visual modelling in a graphical interface to assemble and configure applications enables developers to build new applications in an order of magnitude more quickly, while boosting scalability, consistency, security, and most importantly, agility – these new approaches help developers solve their organizations' challenges with unprecedented speed, while empowering non-developers to create prototypes and collaborate with IT to build complex software.

Visual development platforms also create bridges between legacy and modern applications, or in some instances replacing legacy systems entirely. Because these platforms use intuitive drag-and-drop mechanisms, it also provides a more simple development process, which enables end-users to be more involved in the design and development of the applications that they will be relying upon.

Going the distance
When asked about their reasons for adopting low-code and other visually guided tools, 46 percent of organizations shared that these tools are the future, with 43 percent agreeing that it simplifies the developer experience and 42 percent believe that tools make for a more intuitive developer experience. However, low-code, by itself is not enough to make an organization truly agile. Organizations require a platform that speeds every step of the Dev-Sec-Ops process - from design, development, architectural analysis, testing, deployment to monitoring. Even then, the platform needs to be optimized so that once an application has been deployed, it is easy for rapid modifications to take place - whether those changes are being driven by strategy changes, government regulations, economic shift or by something as dramatic as a global pandemic.

Looking at 2022 and beyond, 52 percent of organizations in Southeast Asia believe that cloud-native application development will be the overriding focus and to ensure agility is embedded, organizations need to understand:

• Security is the watchword: As development cycles continue to shorten, enterprises should take care to integrate security into planning phases if they want to proceed apace and stay ahead of change

• Innovation first: Innovative customer experiences fuel the creation of new markets and new audiences. The incorporation of customer feedback will also new ideas on new platforms

• Plan for hiring crunch: start recruitment planning early, build apps for upskilling and continuous education, and ensure that developers work closely with IT to address development shortfalls.

An example of an organization that has successfully done that is Schneider Electric, a European multinational company providing energy and automation digital solutions for efficiency and sustainability. To continue innovating for customers, Schneider needed to boost agility and efficiency in its business processes, capabilities, and operations, this includes developing, deploying, and managing.

By deploying OutSystems low-code platform, Schneider Electric transformed its IT landscape by setting up a "Low-Code Digital Factory", which doubled its development speed, producing more than 60 new apps in about 40 percent of the time than previously would have been needed.

The time to Innovate is now
2020 has indeed brought in a shift in the way enterprises and tech leaders are reviewing their state of digital transformation. It is clear that in three to five years, every enterprise is going to have to be a digital innovation factory just to compete. Whether the objective is to modernize older systems, streamline processes, or respond to new market conditions by bringing new services to market faster, visual development platforms are definitely an enabler for organizations looking to become more agile.