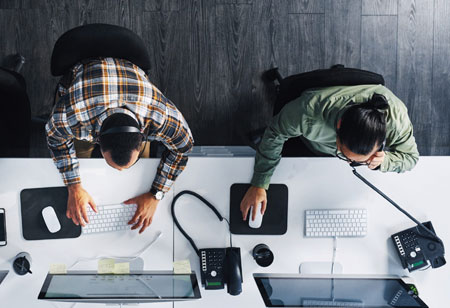 By Aparna Rawat, Head Legal-SSG, L&T Financial Services, 0
Aparna is a seasoned business legal professional who evolved from a Corporate Litigation & Transaction Lawyer to a Holistic InHouse Counsel with 360 degree knowledge and expertise. She believes that law is organic in nature, evolving in response to 'society's need'.
India is expected to be the fourth largest private wealth market by 2028, according to the latest reports of IBEF (India Brand Equity Foundation). It is globally considered one of the most vibrant economies thanks to the financial sector's evolution, the growth of existing financial services entities, and new entities entering the market. While these affect people across various disciplines in an organization, the in-house counsel often bears the greatest burden of them all. Technology advances, data protection legislation, disruption by innovative startups, globalization of trade and information exchange, economic crisis, corporate governance, and compliance are some of the major aspects that today's in-house legal teams grapple with. They balance overseeing these aspects and deal with the organization's internal expectations for increased productivity, efficiency, and cost savings. Coping with these aspects has led to the categorization of the legal team into new areas. Not only did the roles diversify, but there came a change in requirements of skillsets and behaviour as well.
L&T Financial Services (LTFS) is a leading non-banking financial company (NBFC) in India, delivering a wide range of financial products and services in rural, housing, and infrastructure finance. It also provides investment management and mutual fund products. It has its headquarters in Mumbai and serves its growing customer base through a nationwide network of branches and meeting locations, as well as a product offering that spans five distinct business verticals.
Tell us about your journey of evolution from a Corporate Litigation & Transaction Lawyer to a Holistic InHouse Counsel.
After entering the legal profession, my first triumph was when I chose not to join a law firm but to practice at a local civil court, and that's where I started my career at Tis Hazari Cort, Delhi. I chose this as I wanted to experience practicing legal counselling, a choice that's been helping me till date in understanding the nuances of litigation and the interpretation of a document in the court of law. Initially, I was into civil litigations. I then transformed into a corporate commercial litigation counsel representing various companies and clients before the National Company Law Tribunal enforced a company law board. Another triumph was when I chose to step out of my comfort zone and move away from my family. I got an opportunity with a corporate client by moving to Calcutta for nearly five years by myself. Then I moved to Mumbai, another choice which I consider as a triumph since I believe life is a portal of choices that you make from coming out of your comfort zone that identifies your triumphs.
How does the dynamic nature of law affect companies and what can companies do to avoid getting into legal uncertainties?
Law evolves as society evolves. Organizations and corporate houses can deal with these changes by introducing flexibility in their in-house counsel chain. Today, most corporate houses bank on their external counsel or law firm, but it is necessary to have someone within the system or organization well-versed with its business, compliance as well as understanding the nuances of the risks involved. More so, the inhouse counsel chain must understand the Reserve Bank of India's requirement (RBI) more than any external counsellor. The in-house counsel team should look into the need of a company and the contours within which it deals, as they constitute its legal risk compliance. As long as the organization invests its attention in these three basic functions, there wouldn't be any challenge in being efficient. I'd say that the time of change of statute or organization of statute is when a company proves its efficiency or gets accelerated growth. The corporate
houses or the real estate construction houses that adopt the statute and market themselves as radar compliant receive more bookings than others. Hence, these are the opportunities for firms to excel, especially when your internal system is strong.
How should business colleagues be taught about the significance of compliance issues?
One is the change in law, transformation and the other is to make them understand the nuances or implication of their action for which in-house counsels are better suited for the job. They must understand why their company has signed a document or how it's done. This is how you introduce to or educate your stakeholders, including internal teams, the finance department, internal audit department, and IT department, based on the industry.
"Today, most corporate houses bank on their external counsel or law firm, but it is necessary to have someone within the system or organization well-versed with its business, compliance as well as understanding the nuances of the risks involved
What will be the key elements required when structuring or restructuring or forming resolutions across high stake deals?
The broad term of the deal should be led explicitly and clearly without any vagueness capturing the parties' intent in a document. It helps parties understand the interpretation of the document by the regulatory or court of law, which I believe is the genesis of any resolution of a stake deal. The intent that why the contract is happening, the benefit, and the give and takeif the parties understand these contours, the resolution or restructuring becomes much more efficient. This arrangement has to be captured appropriately within the document to be interpreted in the manner in which it is agreed to, irrespective of any vagueness unless intentional.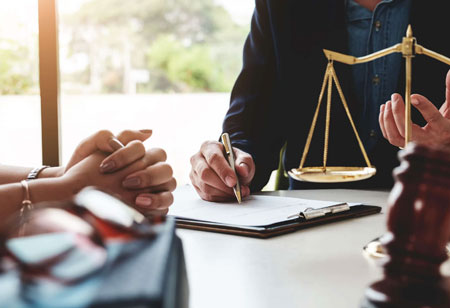 Regarding the sale and acquisition of loan assets, what are the latest developments that you've seen in the regulatory framework?
There is a change of terms from the existing loan structure to the new loan structure, and the latest development was introduced by the RBI last year, leading down broad contours of how the sale or transfer of assets should happen. The sale or transfer of assets can happen within identified entities like banks and NBFCs, excluding delinquencies or delays in payment. This falls true for standard assets under a financial or loan asset. Sub-standard accounts running in more than 60 days of delay in payment or NPA (NonPerforming Asset) with a payment pending for over 90 days can be sold to an asset reconstruction company. Currently, for these companies, the finance ministry has introduced NARC (National Asset Reconstruction Company) to deal with the resolution of the asset.
Now that we've almost accepted the new normal, what will be the kind of role that a legal head should play in about a few years from now?
At present, the primary role of an in-house counsel is that of a business enabler, ensuring a business is carried forth efficiently while safeguarding the organization's interests. Two situations have accelerated immense growth and digitized the financial sector, with one being the demonetization and the other being the pandemic. The blockchain arrangement or the fintech revolution brings new ease of services to the financial sector. But what is a pre-requisite or expected from an in-house counsel is to test these transformations by checking in with the laws and statutes of the country, including the protection of privacy of clients' data that they are catering to. I suggest that lawyers and inhouse counsel need to be well-versed with the IT aspects of it. Understanding the nuances of technology could better help them to cater or provide services to their clients.