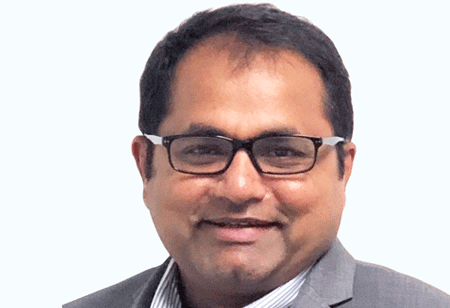 Dhana Kumarasamy, CEO, Fulcrum Digital , 0
•
What is your view on the new-age entrepreneurs? What challenges they majorly encounter at present and how can they overcome them?
India currently houses the world's third largest start-up ecosystem. In 2020, the country saw around 12 such unicorns despite the disruption to the economy caused by the Covid-19 pandemic. There is tremendous potential for entrepreneurs today and with the world moving towards digital solutions, the opportunities increase manifold.
Entrepreneurs face many challenges in today's ultra-competitive business world. Fortunately, they also have more resources than ever before to tackle those problems. Through innovation and scalable technology, Indian start-ups have offered progressive solutions and brought about socio-economic development.
However, there are still several hurdles to cross and in my observation, some of the challenges they face are:
Purpose:
To have a well-defined purpose for the organization/venture is extremely critical for long-term success.
Cash flow:
It is essential for any business to survive, irrespective of its size, yet many entrepreneurs underestimate its criticality.
Focus and time management:
Both together might be the biggest problems faced by entrepreneurs, who wear many (and sometimes all) hats and keep juggling between priorities. Making more time is only possible through effective time management.
Hyper-aware consumers:
As compared to the 1990s, when the Internet was just beginning to gain momentum, today, entrepreneurs need to watch their every move, and rethink every strategy twice - less for the business repercussions and more for the consumer perceptions that get built around the brand. In the truest sense of the term, the consumer is most definitely the king, today.
Hiring a Team and retaining them:
It is one of the most difficult tasks of an entrepreneur. During the initial stage, each person is critical. While the pressure on emerging businesses is high, the rewards are also in line. Hence, as an entrepreneur, it is important to integrate people well into the company culture.
•
How do you guide companies to enhance industry specific offerings based on business outcomes?
Profitably delivering services to customers and maintaining the best value, has become a defining challenge for businesses today. When a business takes a product or service to market, whether it's a basic commodity like corn or a highly engineered offering like a drone, the company must make the product/service itself compelling and also field a workforce capable of producing and delivering it at an attractive price, with exceptional quality.
In my observation over the years, for companies to build value and provide compelling customer experiences at optimal cost, they need to commit to a next-generation operating model. This operating model is a new way of running the organization that combines digital technologies and operations capabilities in an integrated, well-sequenced way to achieve step-change improvements in revenue, customer experience, and cost.
•
Highlight your product 'Kaleidoscope' for the education sector to support next generation collaborative learning and research.
We have been working on providing customized solutions and platform implementation in the education sector for a long time now. In fact, this is one of our core focus areas. Kaleidoscope was born out of the need to streamline and augment systems in a manner that makes the process seamless for students, teachers, and other faculty members through a unified experience.
Kaleidoscope is the front door to provide seamless information access based on roles. It also provides efficient document management systems, seamless collaboration, and Single Sign-On, amongst other varied features.
Our offerings include Digital Roadmap Assessment, Platform Implementation, Integration implementation services, and managed services to keep remote learning 24x7 and education operation running efficiently.
Our unique Skills Engine program puts learners and employers at its heart. Through an integrated platform, data insights, and engagement with key stakeholders, the Skills Engine digital solution will provide accessible learning to many along with tangible employment outcomes across the West Midlands regions in the UK and beyond. It will also enable the policy makers and learning providers to navigate the complex learning and innovation challenges facing the economy.
•
Instrumental in building FulcrumOne, Platform and also industry specific Business platforms; your Insurance industry platform was awarded the best solution in Asia within one of your customer, what was
your vision behind this initiative?
FulcrumOne is a foundational platform accelerator that combines horizontal and industry vertical components to deliver not just a technology solution, but a business solution.

FulcrumOne has an insurance industry specific platform that consists of many core capabilities needed for insurance revenue management.

We have been working in the insurance industry for over 15 years and firmly believe that digital insurance is the key to the future. At Fulcrum Digital, while developing this product, we have re-imagined strategy, processes, technology, people, analytics, and customer experience to adapt to the future of digital insurance starting with the automation of application processes and meaningful communication with customers.

Fulcrum Digital Insurance team helps clients identify new ways to generate revenue, operational efficiency to manage expense ratio, and experience to manage customer stickiness. We bring across areas of analytics, business model transformation, customer experience transformation, technology transformation, and digital experience.

• What is the current status for your new age product, 'CulinarySuite for the Food Service and Culinary industry? What motivated you to explore the diversities of Food and Culinary industry?
The Food, Beverages, Nutrition, and hospitality industry are not only one of the fastest-growing but also ones that need to rapidly adapt to trends based on customer needs. Keeping this in mind, we developed Culinary Suite. This powerful set of culinary products have been meticulously developed incorporating foodservice management principles and best practices for Schools and Universities, Hospitals, Restaurants, Hospitality, Business, and Industry Food sectors.

CulinarySuite offers a range of cloud-based solutions including culinary operation, digital display, online menus, and nutrition with a mobile-enabled platform that facilitates seamless automation. The cloud platform has a range of capabilities, from handling revenue management, menu planning/analysis, nutrition analysis, recipe and menu costing to purchasing, inventory, online ordering, contactless payment, and digital signboards.

• Under your thought leadership, Fulcrum Digital has been recognized as one of the best employers and as the fastest growing company by Inc. What framework and strategies you have laid forward for the company to reach this position?
In our industry, thought leadership forms the basis of everything we do. Having said that, the kind of industry we operate in is also heavily customer-centric.

Our DNA is Enterprise thinking, As-Is to To-Be, Digital native mindset since inception- Agile model, Experience focused – Both customer and employee, and Practical Innovation.

Trust Framework – Trust is one word that encompasses all of Fulcrum's core values. Customers and Employees trust us and our culture is to deliver what is promised. We have a strong sense of family and togetherness at Fulcrum Digital. As we are spread across the globe, it's imperative for us to stay connected with each other. We have a deep passion to find the right and most practical solutions together.

• What will be your advice to the budding entrepreneurs?
An entrepreneur's life is not enviable, at least in the beginning. It's extremely easy to get discouraged when something goes wrong or when you are not growing as fast as you would like. Self-doubt creeps in, and you may feel like giving up. Being able to overcome self-doubt is a necessary trait for entrepreneurs. Dealing with this volatility is one of the toughest parts of being a new entrepreneur and all you can do is remain calm, believe in yourself, reach out to mentors and well-wishers, and plan to deal with them and act decisively. While doing that, remember to enjoy the entrepreneurial journey. It is an adventure of a lifetime that shapes you and pushes you to follow your dreams and make a positive impact on society at large.

• Could you highlight a day in your daily life? What keeps you motivated?
Firstly, my motivation stems from viewing our organization as an opportunity to make a positive impact on our customer and their customers through a digital platform and digital engineering. A learning opportunity from our customers, and their customers, and our associates to refine our digital solutions and steer resources to align with our goal and purpose.

• Tell us about your favourite books, gadgets, cuisines/food, travel destination and movie.
My all-time favorite book is The Magic of Thinking Big by David J. Schwartz. Few other favorites are: The ONE Thing by Gary W. Keller and Jay Papasan, Outliers by Malcolm Gladwell, Good to Great by James C. Collins, Scaling Up by Verne Harnish.

I enjoy technology gadgets and building gaming gadgets along with my kids.

I'm a foodie; enjoy all types of spicy food. Some of my favourite cuisines are Indian, Thai, Chinese, and Mexican.

My favourite travel destinations are San Francisco, London, New York, Helsinki, Mumbai, Lisbon, Sao Paulo, and vacation destinations include any place with mountains and beaches.

Action and adventure movies are my favorite, at the same time I like binge-watching strategy and true event-based dramas.