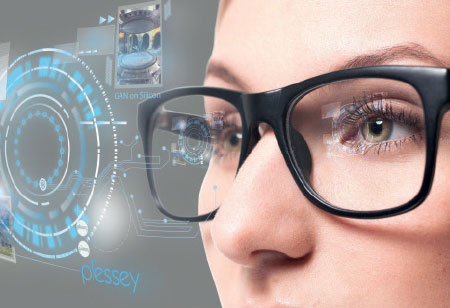 Pankaj Parimal, Head - Technical Services, Hella India Automotive, 0
Pankaj Parimal is a Mechanical engineer with 18 years of strong orientation in diversified domain of manufacturing engineering, operations, maintenance, facility management, technology management and environment health & safety.
That is IoT?In simple terms, 'IoT is the computing concept where every day used physical objects/ Instruments which are connected over Internet, enabling them to send & receive data. These smart devices are embedded with sensors, software, Intelligence, network connectivity and necessary electronics to make them responsive'.
McKinsey estimated that IoT will have a potential economic impact of up to $6.2 trillion by 2025. IoT Devices and its application is a fast growing technology and transforming business as it is solving most challenging problems of Industries. It is driving Productivity to their best possible level in many industries. It shows tremendous growth potential in next 5-10 Years. Innovative features is integral part of IoT devices that's what makes them so Interesting & attractive.
It's very important to know there are certain pre requisites before we make IoT Implementation Strategy for the Organization. The very 1st prerequisite is to have very good Internet Connectivity. In countries like India it is still a dream that to have good broadband connection of required bandwidth/strength at all the locations.
Once prerequisite assured! Let's develop an IoT-device- agenda for your location that takes the special characteristics of the location into account; consider the Return of Investment ROI(<2 years).
IoT devices become Mainstream In 2019-20
Smart Glasses (Assistance is done remotely from any corner of world):
Remote Assist is supported by augmented reality (mixed reality, digital projections are overlaid on to real life). Mobile devices are available however smart glasses are steps ahead & specially designed for any distance remote assistance with ensured Industrial data safety.
If your machine is down and experts are at overseas plants only Smart Glasses may help you to get quick support from expert to resume Machine and save Travelling & trip cost of expert however application may extended for various other purposes as well.
Digital Documentation Devices:
IoT based Display devices with Various APPs application evolved greatly in recent times to move towards implementing Fully digitized guided assembly instruction,digitalize work instructions (WI), automatically generated KPIs & Reports, Paperless audits evaluations with automatic reports, tracking and automatic creation of WI based on rules equipment and process.
Use of electronic documentation reduces manual work for archiving which Improves Productivity.
IoT Enabled Warehousing:
There is a rapid development happening in Warehousing Automation with IoT products. Digital label (RFID/E-Label), GEO function to direct & control transport robots, picking support like pick by light(intelligent picking with optimized routes)are key topics benefitting warehouses.
Planning & Scheduling with IoT Software:
The most common problem in Manufacturing Industry is Poor production planning due to unpredictable dynamic situation at shop floors. Here too IoT has been proven to be fruitful. Using IoT technology to automate Production plans based on the real time production situation and adjusted to the daily routines delivering great result.
Other features like one master database, bottleneck analyses, Automatic switch of production lines to balance utilization, planning visualization.
Multilevel scheduling including all production steps with influence and visualization of changes within all production value stream may be performed as fully automated sequence service, Change over times/setup times reduction.
IoT developers have great potential to create big number of employment and setting productivity targets of the country at its new level
IoT added Facility Management:
IoT into Facility Creation & maintenance moving step by step to big dream of 'Smart City'! Now what makes a City Smart?The design of 'Smart Buildings', 'Smart Parking', 'Smart Street Lighting System', are some of the significant happening in a 'Smart City'. Intelligent HVAC(Heating, Ventilation and Air Conditioning) saves a lot on power & delivering efficient results under same category.
Connected Manufacturing Equipment:
Manufacturing equipment capability to get connected via Internet is most important initial step, which must be tackled by making protocol at organization for example make this as an integral part of machine specification, while developing machine itself as implementing the same latter is not a cost effective affair.
Next step is to develop Capability to record data through Installed sensors (Temperature, Humidity, Pressure, Vibrations, Current, Voltages, Dimension etc.) and followed by transmitting the actual real time data to cloud. Now you can play with big data using data analytics & customized software/Apps. The final Targeted output may surprise you with great results.
The IoT systems monitors' production equipment's in real time and analyses upcoming errors itself. It detects when a machine needs to be serviced well in advance. This avoids downtime & Improve OEE(Overall Equipment Effectiveness).
Communicating Machine to Machine may solve your biggest quality & productivity problems.
Conclusion:
With the increasing competition, more and more players are now exploringon latest IoT technologies to boost their business and secure the future. The ones who are not doing the same, their business may be at greater risk in future! Conducting Online survey with your Employees across the Manufacturing locations, that will set the priority of areas(like Safety Management, Operation management,Quality Management, Facility Management) to implement IoTs.
IoT developers have great potential to create big number of employment and setting Productivity targets of the country at its new level. In coming years, with more advancement in these technologies and their innovative features, they will continue to surprise us.
Last but not the least the biggest concern is the impact of hacker's activity in the modern society. Planning & timely Implementing updated Cyber Data security measures play a vital role to secure Business in the world of IoTs.