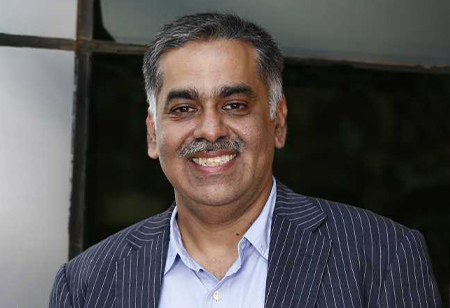 Deven Pabaru, Chief Business Officer, Stellar Value Chain Solutions, 0
Holding a MMS Degree in Marketing & Operations Management from SP Jain Institute of Management & Research, Deven boasts of a 25 years long career during which he has handled key roles across variety of companies such as Gillette India, Bennett Coleman and Co., Wellspun Group, Future Group and Future Supply Chain Solutions, prior to joining Stellar in 2019.

CEO Insights recently got a chance to interact with Deven, wherein he shared his insights on the current supply chain trends and various related aspects. Below are the excerpts from the exclusive interview –
How do you see the future of supply chain industry in India?
Supply chain in India today is at a very interesting inflection point, wherein numerous factors are acting as rocket fuel to this sector. Firstly, the government is undertaking a lot of infrastructure development programs such as development of roads, ports, airports, and many others. Overall, the government has been making massive investments in improving the infrastructure across the country.
From the private sector, we are seeing a lot of world-class warehousing infrastructure that has been coming-up in recent times from various companies. Secondly, there is increasing digitization across the value chain not only from a single industry, but also from vendor partners. We are witnessing massive investment from private sector companies towards digitization to being-in enhanced transparency and efficiency to the entire process cycle. Lastly, an increased number of women are jumping onto the digitization bandwagon recently. I personally feel these three factors are major contributors fuelling the transformation journeys of supply chain industry.
What are the key skills that professionals in logistics should possess, in your opinion?
Similar to all other industries, the logistics industry too demands individuals to possess a combination of hard and soft skills. Problem solving, critical thinking conflict management, organization building, and decision making are some of the key soft skills every logistics professional must possess. In terms of hard skills, industry-specific certification, academic degree and computer operation/coding skills come at the fore. An effective integration of both these kinds of skills is a must for every professional to successfully tackle the challenges that today's dynamic business landscape puts-forth.
What are the most recent trends and advancements in the 3PL sector?
We are currently witnessing large scale infrastructure development, wherein a lot of world-class warehousing facilities and logistics parks are being setup across various parts of the country. Also, use of very large modern infrastructure is enabling easy sharing of resources, and you can even opt for a Pay-Per-Use model
on a shared basis. Easy tech interface due to cloud availability is now made it possible for 3PL companies to have extremely fast plug & play kind of operations. Thus, combined together with infrastructure and digitization, the quality of capabilities of today's logistics companies has improved significantly in the recent times. Also, the combination of all these three aspects is creating massive opportunities for transformation of the 3PL space.
What are the challenges and opportunities that you see in the cold supply chain?
India is a very consumption-driven economy and the consumption of products that require temperature controlled logistics and supply chain is increasing with each passing day. Also, since the consumption potential of people is expanding significantly across the county, supply chains are now becoming global, thus increasing the demand for temperature controlled logistics.
On the other hand, India is a very large country, and we are a very fragmented production and consumption market. This brings-in a lot of upfront investment, making us a very capital intensive market. Thus, the government and industry organizations are putting-in a lot of efforts to make investment in this space a more easy. Despite being a major challenge, this according to me is also a key enabler for the industry to grow and mature further in terms of supply chain efficiency.
We have waste treatment and other means of being an energy-neutral organization. This way, we aspire to become energy neutral by 2050.
How do you promote sustainable sourcing in the logistics sector? What strategies should be implemented to increase productivity?
Procurement is one of the most important functions in a supply chain and we are seeing many news trends and ways of procurement taking birth on a constant basis. Also, trust and transparent platform-based procurement is expanding. Today, an increased number of visible platforms that are enabling both the producer and the buyer to see the products in real time, with efficient quality management, and ensures that the transactions are done smoothly and the payment systems too are interlinked with this approach. We are seeing an increased number of these kinds of approaches that are centered on trust, transparency and complete visibility, thus resulting in fast and efficient procurement. Be it government or the private sector, the idea of bringing everything onto a digital platform make it a very quick process for all stakeholders. This trend will grow further in the coming days.
What are your strategies on making Stellar's a more sustainable logistics organization?
One of the things that we have tested and found to be quite suitable in the current business scenario is the adoption EVs. Since the payload is very less right now, we have started utilizing small EVs wherever feasible. We also believe that any journey within a 150 km radius can be made using EVs. We at Stellar have a vision to have at least 50 percent of EVs in our delivery fleet by 2027. Also, we have started installing solar energy panels on the rooftops of all our warehouses. Additionally, we have waste treatment and other means of being an energy-neutral organization. This way, we aspire to become energy neutral by 2050.