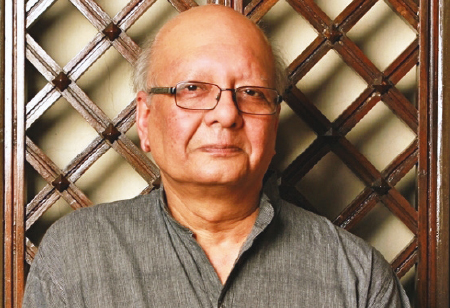 Amit Dasgupta, Inaugural India Country Director, University of New South Wales, 0
Having completed his M.Phil in Sociology from Jawaharlal Nehru University, Amit has been associated with UNSW for over three years now, prior to which he was associated with SP Jain School of Global Management, and even served as a Diplomat at the Ministry of External Affairs, Govt. of India.
Our career choice is one of the few decisions that stay with us through the course of our lives. A degree from a reputed institution could potentially make or break your career. It could get you that coveted job interview, or introduce you to the people who will be instrumental in driving your career growth. With a surge in the middle class' income, as well asscholarship options, the ability to pay for foreign education has increased, which in-turn has led to an uptick in the number of Indian students opting for foreign education.
Indian higher education institutions are not able to meet the requirements of the rapidly growing tertiary student population. Quality education is being sacrificed for seats in substandard facilities. Internationally ranked educational institutions are known for their futuristic approach to learning, which is visible not only through the diversity in programmes and dual degree options, but also the real world focus of the pedagogy. Team building, decision making, strategy, gap analysis, and risk assessments are a constant focus through the curricula. Furthermore, the pedagogy is delivered in a strong multicultural environment. This insistence on developing human skills creates the sort of employees that are sought-after across industries.
While a higher standard of living is one of the biggest reasons for student migration to countries like Australia, US, UK and Canada, there are several other factors that make foreign universities appealing to Indian students –
1.Ease of Admission:
Admission to India's top ranked institutes is highly competitive since lakhs of students vie for a limited number of seats. IIMs (Indian Institute of Management), IITs (Indian Institute of Technology) and AIIMS (All India Institute of Medical Sciences) are amongst India's dream universities, but a study has revealed that on an average, a student has less than a 50 percent chance of securing admission in any of these reputed institutes. High cut-offs compel even the brightest students to give-up on their aspiration of securing admission to a course and college of their choice. As a result students consider the option of studying abroad.
2. Diversity & Popularity of Programmes Offered:

A common concern about the Indian education system is that its academic institutes focus only on delivering
popular STEM (science, technology, engineering, and
engineering, and mathematics) courses. Students who wish to opt for the road less travelled end-up looking abroad to advance their higher education. Foreign universities typically offer programmes in some of the most contemporary and unconventional fields, coupled with an expert faculty. The University of New South Wales in Sydney offers a plethora of versatile undergraduate, postgraduate, dual degree and research programmes, steered by well-grounded lecturers and academic professionals in their respective spaces. These programmes helmed by well equipped universities, enable students to explore the industries of their preference, whilst being enlightened about an array of other sectors.
High cut-offs compel even the brightest students to give-up on their aspiration of securing admission to a course and college of their choice
3.Employment Opportunities:
An international degree has global recognition. Despite the cost of foreign education, students and their parents see a strong return on-investment on account of its high employability quotient. An international degree is a proven gateway to employment prospects overseas. Indian students who wish to return home and seek quality job opportunities can also expect to have them in bounty.
4.Global Exposure:
When you study abroad, you are exposed to activities and experiences that may not even exist in India. Depending on where you study, your university may have a host of extracurricular clubs and classes that will help you broaden your horizons while living in a new country. Moreover, many popular education destinations also allow international students to work part time and take-up internships while pursuing their studies. These enriching experiences aid students in preparing themselves for the real industry, while also enhancing their interpersonal dynamics with potential recruiters.
5.Cultural Diversity:
For decades now, foreign universities have been welcoming students from across the globe and encouraging a mixed bag of students belonging to different nationalities and cultures. Interestingly, Australia has garnered immense popularity over the last few years for being home to a melting pot of cultures, as every year, thousands of students migrate there, mainly to reputed universities to acquire this valuable international exposure and expand their network through the city's warm and receptive vibe.
6.Fostering Curiosity:
The great educationist Sir Ken Robinson said that one of the great woes of modern education is that it stifles curiosity, and this begins from school itself. We create clones. We teach by rote. We stifle the desire to challenge, to debate, to disagree, And yet, it is from disagreements and from doubt that great ideas are born and inventions & discoveries take mankind forward. It is precisely here that top quality international education scores over the Indian system. It makes all the difference.