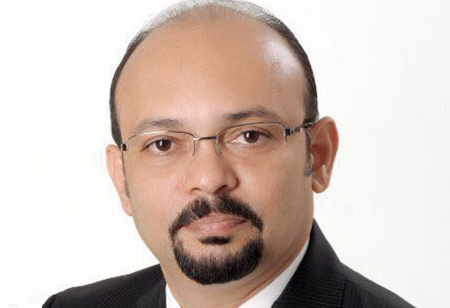 By Nitin Narkhede, Founder & CEO, MinersINC
Nitin boasts of having over three decades of experience in the corporate realm, working with major multinational companies such as TCS, Tech Mahindra, HCL Technologies, and Mphasis, prior to incepting MinersINC.
Over the last several months, blockchain has dominated conversations on the future of technology, as entrepreneurs, industry experts, and technologists have discussed and debated extensively on what it can, and cannot do. A blockchain based transactional framework's biggest advantage lies in its ability to secure assets or information, as well as the process through which value or information is exchanged. There are several practical and tangible use cases for blockchain which can have massive implications for the larger business ecosystem around the world. One of them is the smart contract, a set of sequential codes which can verify the effective execution of digital, legally-binding contracts.
A smart contract can be programmed to execute specific actions once a set of pre-defined criteria are met, thus reducing complex legal procedures into much simpler coded instructions. Furthermore, some of the key advantages that smart contracts offer over conventional contractual systems include:
• Smart contracts eliminate the need for human intervention.
• Seamless and transparent execution of terms laid down in the contracts makes the transaction seamless.
• Smart contracts are breach-free and immutable.
• Trust is embedded and secured, even in multiparty contracts.
• It eliminates the whole chain of middlemen required to carry out legal formalities.
• Smart contracts are completely digital, thus ensuring greater savings in operating costs in the long term.
Usability in the Business Ecosphere
Businesses can adopt the blockchain and smart contracts to automate financial transactions, record the exchange of goods and services, as well as the transfer of ownership of assets. For instance, smart contracts can fundamentally transform real estate transactions. Instead of the long drawn-out process of compiling multiple documents and creating paper deeds and contracts, all the information pertaining to a property and its existing paperwork can be entered into a smart contract. This contract will include all the necessary clauses and criteria of the transaction. The property buyer can purchase tokens and send to a specified address on the blockchain. The funds are stored on this address until all the pertinent steps mentioned in the smart contract are complete, following which a computer program releases the tokens to the seller. Moreover, smart contracts can also be multi-signature based, in order to add third party signatories to the process to make sure a transaction is truly neutral.
Accelerating Cross-Border Remittances & Trade Finances
Instant & Secure:
Blockchain and smart contracts are also the key to solving the problem of cross-border payments and remittances, which often involve lengthy, complicated, and expensive processes. Further, the transparency, trust, and speed that blockchain brings can also help increase the scale of cross-border trading activities for a country like India. By eliminating the intermediary from the transaction, blockchain technology enables direct contact between the sender bank and the recipient bank. This allows the recipients to have a transparent and end-to-end view of the transaction, which takes place in real-time. Thus, unlike payment methods like SWIFT, Blockchain enables instant settlement of payments. Moreover, these transactions are secured by the utmost levels of privacy and confidentiality, thus protecting the information of the transacting entities from cyber-criminals – a major threat in the current digital landscape.
Convenience & Control:
Most international trading activities hinge on a large amount of documents, multiple levels of verifications, and long-winding processes entailing multiple terms and conditions. This is where blockchain and smart contracts come in. A blockchain, which comprises multiple time-stamped 'blocks of information', records data in the exact sequence in which it is created. In fact, the most significant use case of permissioned blockchains in international trading can include both private, as well as shared networks. It gives enterprises flexibility of control as well as transparency as private networks are controlled by a single entity, while shared networks have multiple control points.
Seamless:
As far as banking, or specific areas like trade finance are concerned, a permissioned blockchain driven by smart contracts can make for an extremely efficient solution. Such a system would include both banks and other financial service providers along with regulators, with each being given control over the nodes. Therefore, once a bank enters the documentary credits issued by it on to the blockchain, the regulator can monitor the transaction, as well as verify it, in real time. Thus, in addition to automating and expediting the process of validating documents, smart contracts can eliminate the possibility of information being distorted or tampered with, while also reducing the number of entities involved in the process.
Future-ready:
With the proliferation of internet of things (IoT) based devices used in enterprises and by individual users, the immutable distributed ledger technology of blockchain can strengthen IoT frameworks. Breaches on IoT devices are becoming increasingly common due to manufacturers overlooking critical security requirements. However, blockchain can cryptographically secure these devices and their infrastructure by automating resource optimization. This ensures that the distributed ledger through which data is shared across the network of key stakeholders is encrypted, while contractual terms can be embedded into IoT-powered enterprise systems to automate interactions with various stakeholders. In addition, the systems can be programmed to detect potential threat actors and prevent breaches.
Protecting Digital Assets & Intellectual Property with Smart Contracts
Enhances Revenue for Creators:
With digitization of content such as music and films, artists' remuneration has become extremely tricky, while the growing impact of piracy in the last two decades has only complicated the situation. In the conflict between musicians, record companies, and digital platforms, artistes often end-up getting the raw end of the deal, no matter how big they are. Even a globally best-selling artist like Taylor Swift voiced out her concerns a couple of years ago about how all those involved in the creative process seldom receive their due. Between music producing companies and the growing use of music streaming platforms like YouTube, Spotify, or Apple Music, the share of revenue for artistes has only shrunken.
By eliminating the intermediary from the transaction, blockchain technology enables direct contact between the sender bank and the recipient bank
Direct Relationship between Creator & Consumer:
Blockchain is increasingly enabling independent artistes and content creators to democratize access to their creations for the public, while receiving fair compensation for their efforts. Imogen Heap, a popular musical artist and two-time Grammy award winner was the first mainstream singer to put her music on a blockchain-driven platform. She also recently announced her upcoming blockchain-based project, Mycelia, which is envisioned as a platform for artists to manage their careers and ensure control over their creations. Early this year, Braid, the world's first film financed entirely through cryptocurrency was premiered at the 17th Tribeca Film Festival. The film's director, Mitzi Peirone held an equity crowd sale through the blockchain production company ConsenSys in 2017 to take her project off the ground, which she knew only too well would end up being shot down by producers and financiers. But within just a month of launching her crowdfunding campaign, Peirone met her goal of $1.7 million.
Creative Freedom & Protection of Intellectual Property:
These examples go to show that without the constraints of traditional marketing and commercialization, artistes can enjoy a great deal of creative freedom in creating and showcasing the kind of content they want to, with blockchain. More and more content distribution platforms are emerging across the globe that are powered by blockchain and use smart contracts to protect the intellectual property rights of content creators and monetize the content. MinersINC is one such platform that claims to transform entertainment industry in India by bringing the creators closer to their consumers by using the power of a blockchain powered and community enabled platform called myNK.
Blockchain technology can propel entire industries and economies to hitherto unseen levels of growth with a transparent, sustainable and trustworthy system of operations. With Blockchain, trust is inherent, making it a truly revolutionary technology with a huge potential. However, to utilize the full benefit of this innovative technology, businesses and regulators need to quickly recognize its potential and leverage it. Blockchain has the ability to unlock latent opportunities across industries, enhancing efficiency, speed and most importantly, transparency and accountability of each transaction.