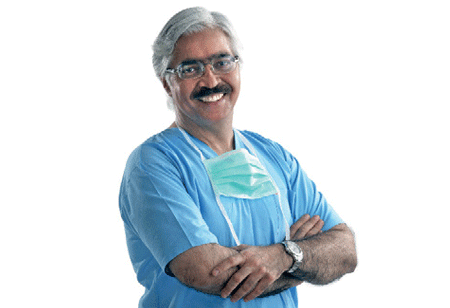 Dr. Ashok Seth, Chairman, Fortis Escorts Heart Institute
Dr. Ashok is one of the pioneers in the field of Interventional Cardiology in India and has even received the prestigious Padma Bhushan and Padma Shri awards from the Indian Government. He has received Doctorate from four prestigious iniversities in India, and even has 250+ publications to his credit.
From $3.9 billion in 2015 to $50 billion by 2025, the Indian medical devices industry is all set to witness a significant growth in the field of new and advanced technologies to help not just Indian patients but also be a supplier of innovative technologies across the globe .
A major driver to this growth will be the 'Make in India' initiative, under which the government plans to manufacture medical devices and incentivise domestic manufacturers to spur accessibility and ensure affordability. This partnership between the government and the industry is expected to bring about unique medical breakthroughs and latest technologies to change the course of treatments for various life threatening diseases. The current Indian medical device industry is driven by Research, Innovation and New technologies.
At the heart of these innovations lie effective and safe treatment for heart patients. Take for instance, the case of a patient suffering from aortic stenosis(AS), a degenerative disease of most important valve of the heart, which controls circulation of blood from the heart to rest of the body. AS affects nearly 5-10 percent of the elderly population(above the age of 70-years) and some younger people as well where the valve becomes extremely calcified and narrowed leading to danger of life. In such patients, open-heart surgery can be a complex intervention involving risk to life. The risks are further increased for patients who are elderlybeyond the age of 70 years with comorbidities such as diabetes, high blood pressure, bad lungs, weak kidneys, weak heart, frailty, previous heart surgery or previous strokes.
However, innovation in non-surgical treatment have come up with transcatheter aortic valve replacement (TAVR), which is safe and allows a patient to undergo a non-surgical procedure in a CathLab under sedation like an angioplasty procedure to get a faulty valve replaced through minimal openings and catheter inserted from the groin artery, without any major cuts. The patient is usually walking around in the ward the next day, returns to full activities and home in 3-4 days' time. TAVR not
only provides a patient with a better quality of life and improved survival, but has been shown to be safer than open heart surgery in most subgroup of patients with aortic stenosis and can be performed even in patients who are above 90 years old, if they are leading a good life.TAVR has become the hallmark of safety and reliability for these patients.
TAVR not only provides a patient with a better quality of life and improved survival, but has been shown to be safer than open heart surgery in most subgroup of patients
India Indigenizes TAVR Technology: A Step Ahead in Interventional Surgeries
TAVR was introduced in 2012 by us to help Indian population benefit from this treatment. As an Imported technology it comes at a high cost to the patient. But, with the government's encouragement under 'Make in India', Indian device industry has begun investing in developing indigenous TAVR technology. This year, Meril Life Sciences designed, developed & performed successful trial on the first indigenous TAVR valve and became the first Indian company to do trials with Indian TAVR technology which demonstrated safety and efficacy and being given the approval of the Regulatory Authority of India(CDSCO) as well as the European Regulatory Authority approval(CE Mark) for its use commonly in patients. The collaboration between the government and the industry has led India to lead ahead of many developed countries, including Japan and Australia in the introduction of indigenous TAVR technology.
Through the domestic manufacturing of this technology, thousands of patients in India and other parts of the world would be able to have access to affordable treatment for severe AS, which is a life-threatening disease and has no other cure. The importance of TAVR as a break through in interventional treatment is immense.
TAVR: A Hope for Indian Patients
India accounts for 40 lakhs of the patients who require a valve replacement for AS, but do not undergo the surgery due to a variety of reasons. Health complications, age, medical expenses, and unawareness keep patients away from improving their cardiac health. However, the recent developments in the area of interventional cardiology have resulted in changing the course of treatment for heart patients. The coming together of the government and the industry, under 'Make in India' initiative, is bringing innovation close to the home turf. With indigenization of TAVR technology, complex surgeries are becoming feasible and noninvasive, ensuring quicker relief and minimal stay under observation in the hospital. TAVR as a step ahead in the field of innovations in medical science, becomes a perfect fit for improving the quality of life and longevity for the patients.