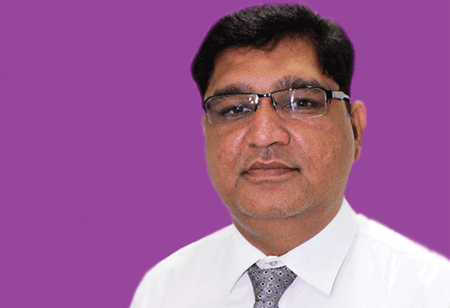 Neelesh Kripalani, Sr. VP & Head- Center of Excellence, Clover Infotech, 0
An experienced professional of 17 plus years in Strategy Planning & Management, IT Services Delivery, Banking implementations, People Management and IT Operations Management.
In 2020, we saw how technology shaped the new normal, and paved the way for businesses to transform their legacy systems to keep pace with the changes in the industry. As the digital transformation journey continues well into 2021, new-age technologies will play a crucial role in defining business functions, and subsequently, the customer experience.
Here we take a look at the technology trends that are already making their mark in the industry:
Distributed Cloud
With distributed cloud computing, organizations can get computation, storage, and networking in a micro-cloud located outside the centralized cloud. Edge computing is a very good example of distributed cloud technology. Distributed cloud computing establishes computing, closer to the end-user, thus enhancing security. The biggest advantage of distributed cloud is that it allows companies to diversify yet personalize their cloud strategy. Organizations get to pick and choose the various capabilities of different cloud providers and solutions to align with their specific business needs.
Hyper Intelligent Automation
Hyper Intelligent Automation (HIA) is a technology born from the confluence of AI (Artificial Intelligence) and RPA, evolving from a conventional automation tool to a strategic enterprise game changer. To leverage HIA and reap the plethora of benefits that it offers, enterprises need to invest in the technology and experiment with various use cases.
Internet of Behaviors (IoB)
IoB is an upcoming trend that we'll hear more of in 2021.
Companies and businesses are taking advantage of technology to monitor customer and their behaviors. They are using tools such as location tracking, big data and facial recognition to collect significant customer data to derive patterns and expectations. According to a prediction by Gartner, more than half of the global population will be under an IoB tool by 2025.
Cloud Data Platforms (CDP)
To meet the growing customer expectations, organizations need to expand their IT infrastructure to include various cloud platforms for better storage and computation capacity. However, managing these disparate cloud infrastructures can be daunting for organisations. Hence, they need a well-curated platform that can organize the fragmented data and bring uniformity across disparate cloud platforms.
With the cybersecurity mesh, organizations can access any digital security asset, irrespective of its location
Cybersecurity Mesh
With the cybersecurity mesh, organizations can access any digital security asset, irrespective of its location. The benefit of this technology is that it allows enterprises to place the security wall around individuals rather than the entire organization. The sudden rise in remote workforces and cloud technology has affected the security of company assets outside the company's perimeter. Owing to the cybersecurity mesh, the security perimeter goes beyond and covers individuals working remotely.
Total Experience
The concept of Total Experience (TX) goes side by side with customer experience, user experience, and employee experience. However, these concepts are treated as separate objectives. According to Gartner's predictions, organizations that shift to a more holistic approach will outperform competitors on key metrics for years to come. As most of the interactions today are virtual, distributed, and mobile, it's important to use the TX strategy even more.
Technology trends in 2021 will pick up from where they left off in 2020. Many of our new behaviors will emerge to accommodate the new normal, thereby driving major technological and business innovations.