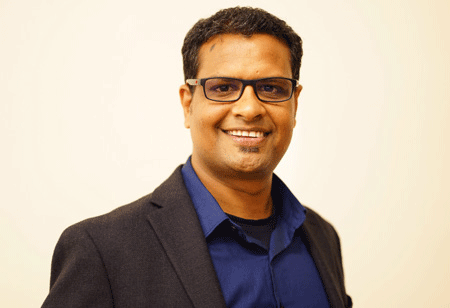 Raj Darji, Founder & CEO, Aarav Solutions, 0
Experienced in developing an organization from scratch with his leadership qualities and skills in Strategic management, Business Development and Account Management.
Over the past years public sector has evolved in different ways and one among them is the adoption technology into the system. The invasion of technology has countless benefits and this trend will go on as wireless data use continues to increase by leaps and bounds. As per the Economic Survey 2020-21, the reduced cost of wireless data is scheduled to push affordable internet connectivity across India. There is no doubt that the COVID-19 crisis has also accelerated a noticeable move to digital across sectors. The age old governance practices, that were still dominant in the public sector organisations since past decades and acted as a brake on digital transformation, was quickly distanced. As a result, national, regional/state and local government agencies are now regularly doing stuff remotely that they would have thought unlikely only a few months ago, such as parliaments conducting virtual meetings, services that are developed remotely and delivered. There has been a reluctance to embrace the cloud in several state departments, with many citing security concerns. Most of these were put to rest and there is a growing openness to it now.
Technology has become a critical facilitator for today's businesses. In driving optimization and performance across all industries today, including the public and private sectors, technology plays an extremely profound role. Dependence on emerging technologies such as blockchain, artificial intelligence, IoT, virtual reality, and machine learning has helped the public sector drive sustained growth.
• Artificial intelligence and Machine learning:
It can aid Government and public sectors in collecting details from citizens and this data can be used to provide personalised services to each citizen. For Instances, the Aadhaar digital ID programme of India has now been registered by over 1.2 billion Indians, mostly adults, and it is used to provide government incentives, benefits, and services.
• Internet of Things:
IoT has played a major role in helping Government develop smart cities. Some of the applications of IoT in Smart Cities are Intelligent Transportation Networks, Smart Grids, Water & Waste Management, Smart Urban Lighting, Smart City Maintenance, and Digital Signage and smart parking.
• Blockchain:
Around the world many a government has adopted blockchain technology and is being implemented in different states and government offices in India as well. Blockchains enable transparency and better customer services. Moreover, the digital files are being protected from piracies. The government of Andhra Pradesh is using blockchain technology to tackle fraud and corruption in the state by introducing a blockchain-based platform that will encrypt and render the records incorruptible and transparent.
• Visual Realty:
Virtual reality is a simulated environment that can either provide a very realistic virtual experience that imitates the real world. Although VR is at a nascent stage currently, the central government is working on promoting digital learning and improving standards.
Digitisation in Private and Public sectors
The potential of digitisation in governments is tremendous, government processes have made the process slow, hence the gap between the level of digitisation in the private and public sectors different. Almost all government offices and sectors in the world have achieved the first layer of digitisation, in which technology was used to digitise the most basic processes and citizen services.
In India, government has already taken measures to adopt technology in the day to day processes thus making public life easier. In 2015, Indian government launched Digital India Campaign to digitize all government services and public-government interactions. In the budding stage, government also aimed to connect rural areas with internet facilities and advance digital literacy among populaces. Digital initiatives launched by government also helped during the times of Corona as well. This push is going to continue as manifold has experienced the benefits of digital advancements in all sectors including government. Public sector is a vital catalyst for the growth of digitalisation in India. Government Initiatives for digital growth.
Public sectors as well as governments can function meritoriously with the adoption of technology
To increase performance and productivity in government and public-sector units, digital technology will add significant value in areas such as online transactions, government subsidy transfers, and procurement. In the recent budget, Finance Minister has proposed that during the coming fiscal 2021-22, the government will launch data analytics, artificial intelligence, and machine learning-driven MCA21 Version 3.0. The e-Governance initiative of the Ministry of Corporate Affairs (MCA), MCA21, was enabled with a vision to provide easy and secure access to the MCA services.
This Version 3.0 has set up analytics and AI to the GST system to identify tax evaders and fake billers by implementing e-scrutiny, e-Adjudication, e-Consultation and Compliance Management. Countries like Australia and Canada have already adopted different methods to bring in digitisation during the pandemic.
The New South Wales Department of Education in Australia has unveiled a digital strategy for schools to help students learn on their own terms through customised and flexible services, as well as to provide teachers with resources to deliver richer learning experiences. In Canada, the province of Nova Scotia has committed to virtually linking nearly all of its citizens and businesses for 12 months since lockdown to greatly increase telehealth and other government services where citizens live.
As we know, today illiteracy is defined as the ability to not only handle mere words and writing skills but also to use technology efficiently. Enabling people to handle tech is inevitable today. Public sectors as well as governments can function meritoriously with the adoption of technology. By building upon a combination of data, cyber security and artificial intelligence, public sector can ride the wave of digital transformation and make a smooth transition into the new era of digitisation.
With this transition public and government sectors will improve transparency which will help them in better management of works, synchronize every function/vertical to ensure that malpractices are avoided, also can help to make in-depth analysis of data for making right decisions about cost reduction and better efficiency. In short, invasion of technology in public and government sectors will make works easier with lesser effort in an organised manner.