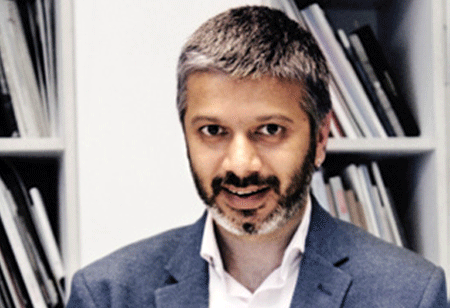 Ar. Sumit Dhawan, Founder & Principal Architect, Cityspace' 82 Architect, 0
With 20 years of experience, Sumit has been a forerunner in residential and commercial design across India and is also an advisory board member for World of Fenestration 2020 by Acetech.
The entire plan and concept of single user homes and multi generational houses have changed due to the COVID-19 pandemic. Lifestyles have changed all around the board, especially for the common man. Everyday needs and requirements are new now, so it has led to some major reconsiderations in terms of basic habitats. Public spaces like parks, restaurants, and movie theaters have adapted to the needs of the pandemic. Subsequently, they have added much-needed safety and sanitary measures to ensure usability. It is high time that such a shift is observed in the residential sector as well. Smart utilization of space needs to be addressed in the current times. Space is prime real estate in the country, as there is a less amount of square feet per person.
The connections we have with our residences have grown stronger over the course of the year 2020 and the first quarter of 2021. Such a mental-physical relationship between our homes and minds will persist well after the pandemic has subsided. Thus, it is necessary that the layouts of one's abode are adaptable. Areas meant for sleeping, eating, and working have to be clearly demarcated. The current situation demands a fine balance between multi-purpose spaces and rooms with fixed functions. Else, the process may hamper the work life and personal life if this balance is disrupted. For instance, working from the bed is a faux pas. When the lines between home life and office lines get crossed and tangled, an individual might face burnout at a much faster rate.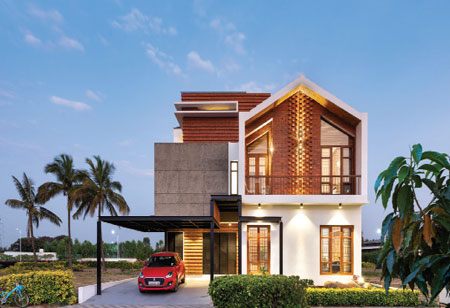 Abodes need to have a therapeutic living value. While living in one space without having any chance to move about is extremely difficult, homes need to have green areas where there is plenty of ventilation and natural light via balconies, courtyards and terraces, indoor greenery through plants, green walls, and flower beds. These measures might seem small but they have a profound effect on the occupants' well-being. There have been many instances where the occupants need plenty of outdoor spaces along with major technological interventions that have the ability to satisfy people during a period of prolonged lockdown.
The buildings of the future need to be independent and self-sufficient. In the case of a large scale failure of the
city's main power grid, each apartment building must be equipped with a sustainable energy source to heat water. A lot of people are looking into renewable sources of like solar power in order to cut down on electricity bills while opting for ecofriendly solutions. A safety net needs to be created. Solid fuel boilers, stoves, and batteries shall be kept as an emergency option in case of power failures amidst this global crisis. It is best to be prepared.
As the lockdown slowly gets lifted, public spaces like restaurants and cinema halls open up. Public places will only open up after there are proper sanitary measures implemented. Measures taken to disinfect spaces, regularly and taking temperature checkpoints at the entrance can be indicative of a safer environment. These techniques are required to be employed in private residences as well. In order to keep homes clean, the entryway or foyer can serve as transitional spaces where guests can be sanitized. The installation of antimicrobial spaces are a great way to keep living rooms clean whenever guests visit. Also, the installation of antimicrobial surfaces in living rooms can help. Antimicrobial surfaces are damage-resistant and are easy to maintain.
While architecture design is experiencing a paradigm shift under these tough circumstances, residential architecture is moving towards self-sufficiency and sustainability
A pioneer in contemporary residential design, Ar. Sumit Dhawan, Principal Architect, and Founder, Cityspace 82' Architects using his design sensibilities to the best have been including every possible amenity in his residential designs prior to this lockdown and pandemic situation. Leaving no stone unturned, Sumit has included a gymnasium, sauna, and spa, office, spaces for rejuvenation with indoor sports, green indoors, home theatre, etc. in most of his residential projects. Sumit ensures to rationalize both, the aesthetics and functional regime of every endeavor he outlines as he firmly believes in achieving the perfect balance between form and function.
Inculcating advanced amenities in a project called "The Centaurus" located in New Delhi gymnasium and spa have been incorporated in the design. Sunken Gardens in the basement were incorporated in order to allow abundant light and ventilation for the Gymnasium and the spa. A vibrant terrace garden is laid out on the second floor. The basement is the most recognized part of the project. The basement tells a completely different story when compared with the rest of the house. It has an industrial approach to it which is the ideal space for the younger generation to party and relax. Indoor sports activities like snooker have been incorporated.
The reliance on the homes will persist even after the pandemic is over. We need to accept the new reality and adapt to measures that will ensure greater freedom and mobility in our homes to accommodate a variety of activities in life. While architecture design is experiencing a paradigm shift under these tough circumstances, residential architecture is moving towards self-sufficiency and sustainability. Architects today are focused on assimilating modular designs, transitional and filtered entrances, new material palettes, automation, and smart home technologies.