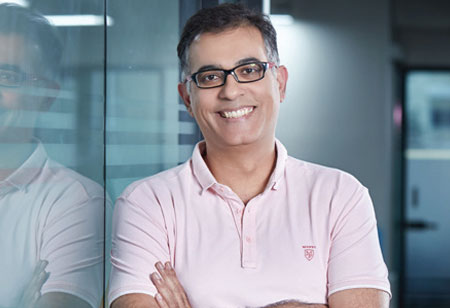 Manish Bhatia, President - Technology, Lendingkart, 0
The world is currently experiencing a step function change, which can also be identified as an AI revolution in AI Model maturity and capability. Shades of Artificial General Intelligence (AGI) which is supposed to be the nirvana of AI have been seen in the latest versions of large language models like (GPT4). We are all aware of the recently developed AI Chatbot that is coding, making travel itineraries, performing financial analysis, drafting articles and much more. The power of AI is extra ordinary, and we have only begun to scratch the surface!
Now, imagine AI coupled with human assistance - double the work, half the time! Not quite caped crusader and boy wonder, but a dynamic duo they are indeed! The example of the effectiveness of this pairing comes beautifully through chatbots that are being used today by various brands that tackle first level responses via chatbot and pass it to the human. The end goal in both cases is customer satisfaction, and therefore customer retention. This is one of the many things that this intersection of AI and humans can achieve. This intersection is being used across various industries to improve efficiency, productivity, and ultimately customer experience, particularly in customer retention.
In the context of fintech, this coming together of AI with human assistance is a game changer, delivering remarkable results for businesses. Fintechs are obsessed with their customers, and the barriers they are breaking today rely heavily on creating seamless personalized experiences for their customers. This is possible through data-driven approaches to building and scaling products. Data today is like electricity, and AI is the switch socket(enabler), powering our lives every second of every day. Whether it is something smaller like an email or an app notification to something significant like SAAS or lending products, brands, and customers seek tailor-made experiences. With newer AI, and ML-based data analytics, one can collect data at different customer touch points purchases, reviews, clicks
and help predict data trends, and customer behaviour, analyze patterns, and make decisions leveraging gigabytes and gigabytes of data. What this does, is helping the brands create financial solutions that make the life of the end consumer easy and personalized to their needs. This in turn improves lead generation and increased revenue in the system where AI becomes the first step in guiding the customer to an AI-based form filling to AI ML-based alternate credit scores, followed by human assistance to complete the loan process.
The advantage of AI in customer communication is having twentyfour-seven availability of fintech for any assistance and multilingual support via NLP or self-service or AI-ML chatbots
For AI to work effectively, it relies on data. More kinds of data collection at different touch points, results in understanding the customer better which means improved customer experience opportunities for fintechs. Fintechs collect thousands of data points. By leveraging AI algorithms, fintechs can automate processes such as customer segmentation, credit scoring, and customer service processes. The duo (AI+human) is transforming customer service. The advantage of AI in customer communication is having twenty four seven availability of fintech for any assistance and multilingual support via NLP or self-service or AI-ML chatbots. AI-based chatbots can tackle basic customer issues or queries. While doing this, the chatbot is collecting tons of data via this communication which helps the bot predict trends. Behaviour, preference and improve conversational intelligence, and proactive problem-solving. These more complicated customer issues are dealt with by humans. Great customer service is key to building customer loyalty!
AI helps in bringing about precision in tasks (as I said above thanks to data!) The potential of AI and the human intersection is growing manifolds. How ever, it is important for fintechs to learn the art of balance between the two! AI is not going to replace human interaction in the foreseeable future, it is only going to improve it! As long as the end goal of providing better financial products is customer-focused, the tech of fintech will keep ensuring it is evolving with evolving customer needs. For fintechs to be able to support building a trillion-dollar economy Bharat, it is necessary to improve financial well-being from the ground up.