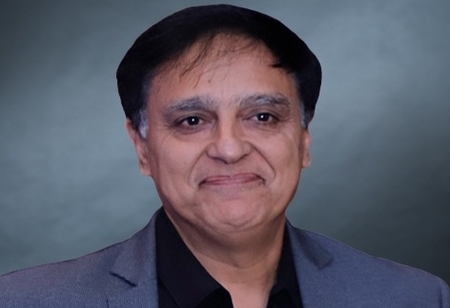 Rajiv P Bhatia, President & Country Head (India), Analytix Solutions, 0
From being a significant pioneer of offshore outsourcing since the 2000's, to becoming one the largest players in the world, India has experienced a substantial rise in Information Technology Enabled Services (ITES) and Knowledge Process Outsourcing (KPO).
As per the Micro, Small and Medium Enterprises Development (MSMED) Act, 2006 enacted by the Government of India, the definition of an MSME encompasses Micro, Small and Medium Enterprises. Since first concepts became real technologies, the value proposition shifted; business process outsourcing moved into the ITES and MSME sectors, which is now critical to the country's economy. Moreover, governmental initiatives, among others, are helping service providers focus on productivity, efficiency, and optimal utilization of resources; both human and hardware.
Indian Market Size
The IT & business service industry's revenue was estimated at $ 6.96 billion in the first half of 2021, an increase of 6.4 percent YoY. The export revenue of the IT industry is estimated at $ 150 billion in FY21. According to Gartner estimates, IT spending in India is estimated to reach $ 93 billion in 2021 (7.3 percent YoY growth) and further increase to $ 98.5 billion in 2022. The BPM sector in India currently employs about 1.4 million people, while IT and BPM together have about 4.5 million workers, as of FY21.
Road Ahead
India is the topmost offshoring destination for IT companies across the world. Having proven its capabilities in delivering both on-shore and off-shore services to global clients, emerging technologies now offer an entire new gamut of opportunities for top IT firms in India. Indian IT & business services industry is expected to grow to US$ 19.93 billion by 2025.
The top three IT companies, TCS, Wipro, and Infosys, are expected to offer 1.5 lakh employment opportunities due to increasing demand in talent and skill, says IBEF (www.ibef.org).
Focusing the limelight on the past, current, and upcoming changes, including the market's potential growth, is Rajiv P Bhatia, President & Country Head (India), Analytix Solutions.
Analytix Solutions is a one-stop integrated solutions provider delivering high-quality services consistently, cost-effectively, and collaboratively. Analytix's cross-disciplinary domain expertise includes Accounting & Finance, IT, Audio Visual, and Medical Billing. The company's extensive experience, combined with deep industry knowledge and technical expertise, allows it to develop solutions that can be customized to the specific needs of any business. Analytix has also developed Insight360, a management portal that converges application tools and accounting services to help specialized industries manage their finances and operations in a better way.
Rajiv has played an integral part in the growth journey of large-scale and small-scale organizations operating in the US market by successfully managing people, processes, and transitions. The following is from our conversation with
Rajiv P Bhatia, President & Country Head (India), Analytix Solutions.
How do you perceive the significance of the government's effort in strengthening virtual infrastructures around broadband and internet connectivity to facilitate the growth of the digital economy?
The key is bolstering the entire virtual infrastructure, including broadband internet connectivity. I believe the Prime Minister's Digital India Initiative adheres to three cornerstones –
•Creation
•Governance
•Citizens' digital empowerment
The first is to set up the entire digital infrastructure, enable it, and lastly, ensure that the services and governance are enabled through demand. When the government empowers its citizens to use the digital mode of demand and supply creation simultaneously, the virtual infrastructure is strengthened and further facilitates the growth of the digital economy. Generally, the internet alone exerts a strong influence on economic development; and with the government's push, the country's GDP will also have an impact.
What are the challenges facing the digital economy line, and how can tier-II cities support this?
Firstly, I believe in the element of acceptability. While the government bolsters digital infrastructure, people's mindset in accepting a digital form of life can be a possible challenge given the countries unhealthy literacy rate. However, there is a tremendous rise in the penetration of digital literacy, wherein small shops, vegetable vendors, and similar others can be seen using Paytm, Google Pay, and other UPIs across the country.
The adoption of laptops, computers, and smartphones is a challenge without the added reality that these technologies are not very affordable for those who are yet to acquire them. The moment digital saturation increases, so does the push for acceptability.
Tier-II and III cities could lend a hand here since the acceptability and availability of internet-enabled devices are high. Nearly half the numbers of start-ups developing in these cities contribute to their growth vastly, especially with many KPOs and IT-enabled services shifting there. I think that is where acceptability will increase in a big way.
Tell us about the latest trends driving the KPO sector.
•First is the demand for near-to-home offshore delivery centers, with most Indian companies eyeing locations like China, and Eastern Europe, including Latin America.
•Second, due to lower costs and stability, KPOs are shifting to tier II and III cities for talent acquisition. In addition, the talent in these cities is more retention friendly as they have inadequate options regarding jobs.
•Third are mergers and acquisitions. Most KPOs that observe other companies, which are better in skillsets and delivery of services, prefer to merge or acquire them rather than compete with them or spend the time and resources it would take to build employees with those skills.
Since there is competition for the same resources, companies need to grow their talent, starting with graduates. Hence there will be a lot of emphasis on learning and development and the creation of in-house training academies by these KPO's to custom train entry-level graduates to provide their services
•Lastly, KPOs are now being considered strategic partners, however, there is a gradual decline in these centers as they face hardships around cost factors to carry forth their operations in India. Hence Indian KPO's are here to stay.
Do you consider COVID-19 to be a major accelerator for the quick transformation?
Most people from tier II and III cities who had returned to continue working from home give more reason to invest in these cities. Even countries, initially unwilling to outsource in India, fearing security and the manner of handling of their clients, are now seeing the need for outsourcing. They are finding it challenging to mobilize labor and suitable talent in their own countries and accepting help from others.
On the one hand, quite a few of them are willing to outsource to India and other low-cost countries and have found that the delivery quality and service levels are at par, if not better than their delivery centers. On the other hand, due to Covid, staff that hailed from the Tier II and Tier III cities returned to work from home, which has further paved the way for opening more KPO's in these cities.
This is because they were more cost-effective than the big cities with more expensive commercial space. Indeed, it was more convenient and cost-effective to deliver from Tier II and Tier III cities. Hence more and more KPO's have opened shop in the smaller cities due to Covid. Thus, COVID-19 has helped change the mindset and facilitate more growth.
Living in the new normal, what is the role that the ITES/KPO sector could play to contribute to India's economy?
I firmly believe the KPO sector is here to stay, as it does not require as much capital investment as is required for setting up heavy capital-intensive industries such as power plants. Nearly half of contributions to the global outsourcing or service sourcing market are from the Indian IT industry. Considering the pandemic-driven scenario, all one needs is a laptop and good internet connectivity to store data on the cloud without fretting about security.
The bigger picture here is that KPO is also an enabling industry. This implies that by setting up KPO's, many allied sectors like talent acquisition companies, transportation companies, learning and finishing schools, etc., are beginning to spring up around them. For instance, aspirants start applying for job opportunities in this sector by brushing up their soft skills and other IT-related skills.
The companies are also investing in soft skills by providing training to ensure that individuals are computer savvy, which can seldom be seen in other countries. Other countries barely require graduates to learn these skills, which alone is immensely helping the contribution of Indian companies and culture. Also, there is support from the government, which provides incentives such as self-service incentive programs and similar plans for IT software services.
In the post COVID era, what are your anticipations or predictions regarding the changes and opportunities in the KPO and ITES sector?
I see several hybrid models coming up. Due to Covid, most of the staff is working from home, which means it would be a mix of in-office and work-from-home models that will be more prevalent in times to come.
•The businesses, which are outsourcing now want more value-added services and not plain vanilla delivery. Hence, more and more KPO are trying to provide additional value-added services to their repertoire, whether consulting, advisory, or analytics.
•Further, more and more KPO companies are trying to become one-stop solution providers for their clients to present a real value proposition for them.
•Since there is competition for the same resources, companies need to grow their talent, starting with graduates. Hence there will be a lot of emphasis on learning and development and the creation of in-house training academies by these KPO's to custom train entry-level graduates to provide their services.
•Due to hybrid working models, there will also be the need to adopt new working practices by being more flexible and accommodating to their employees with flexible working hours, packages, and other benefits.
Companies too are willing to adapt to this model due to the easing of cost pressures of maintaining extensive facilities to house their staff. Further, there is increased demand post-Covid as some of these countries are still reeling under the aftermath of Covid and therefore must turn to KPO's to handle their services.