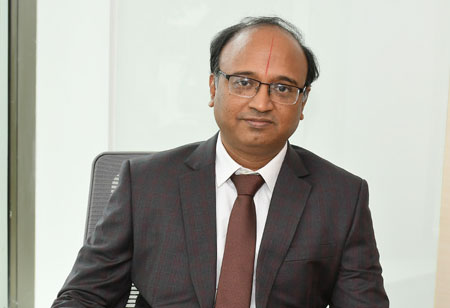 S. Vijayaraghavan, CFO, ProConnect Supply Chain Solutions Ltd, 0
Describe a few of your perspectives on how the 3PL sector manages financial risks
Financial risks in the 3PL sector primarily revolve around credit and working capital management. It is crucial to manage contractual obligations and implement appropriate pricing strategies to address this challenge. Investments and optimizing asset utilization are also important factors to consider. Other additional financial impacts come from breaches in SLAs and contractual obligations that require operational excellence for mitigation.
What are the most recent trends and advancements in the 3PL sector?
Consolidation and optimization in the 3PL sector have spurred globalization and created new growth avenues. Companies seek 3PL providers offering comprehensive logistics solutions across regions, optimizing supply chains and reducing costs. Consolidation involves merging or acquiring smaller warehouses or logistics companies, enabling larger 3PL providers to expand their reach, enhance services, and achieve economies of scale. This results in competitive pricing, advanced technology, and value-added services. ProConnect, a poised 3PL provider, capitalizes on this trend by expanding its network and capabilities through consolidation and optimization. By offering global logistics solutions, attracting clients, and entering new markets, ProConnect drives its expansion. Additionally, government initiatives, like multimodal logistics parks, present further opportunities for the 3PL industry. The sector is also embracing environmentally conscious practices, reducing carbon emissions, promoting recycling and waste management, and exploring alternative energy sources. These advancements contribute to the sector's growth and ProConnect's position on the cusp of expansion.
What sustainability challenges does your organization face, and what strategies should be implemented to increase productivity?
Our sustainability challenges primarily revolve around maintaining gross margin sustainability and balancing growth opportunities. Sustaining gross margins has become increasingly challenging due to the pursuit of excellence across all nodes and supply chain points, which puts pressure on costs. Additionally, we face the task of managing the balance between sustaining margins and pursuing growth that outpaces market growth. This delicate equilibrium is essential for long-term success. ProConnect aims to achieve even greater success by effectively addressing these challenges and maintaining sustainable gross margins while fostering growth.
According to you, what part does information technology play in supporting the logistics sectors?
Information technology plays a crucial role in supporting the logistics sector by enabling automation, operational efficiency, and safe operations in warehousing. It helps in providing value-added services like track and trace, real-time information availability, and transparent movement of goods in transportation. Investment in technology is equally important as investing in physical infrastructure and human resources. Technology enhances operations and resource management, improves efficiency, facilitates effective decision-making, and promotes better coordination among stakeholders. Technology investments are prevalent in transportation management, port operations, infrastructure development, and personnel management.
Emerging technologies like AI, blockchain, and IoT are revolutionizing the industry, enhancing transparency and logistics efficiency. Their full implementation is an ongoing process of progress and innovation.Post-pandemic shifts in consumer behavior and expectations have accelerated the digitalization within the logistics
sector, making online platforms and process and integral part of the system.
ProConnect continuously focuses on providing technology that helps in offering its B2B customers experiences akin to what we expect from B2C logistics like live tracking, quick TAT, and seamless logistics processes. Digitalization has increased efficiency, speed, and accuracy in logistics operations, contributing to operational excellence and meeting evolving industry demands.
Technology enhances operations and resource management, improves efficiency, facilitates effective decision-making, and promotes better coordination among stakeholders
What is the Indian Government's perspective on infrastructure development plans? How do these infrastructure development plans impact the 3PL industry at large?
The Indian government's perspective on infrastructure development plans is focused on creating a robust and well-connected infrastructure network across the country.
This includes the development of roads, railways, airports, and other transportation modes. The government's aim is to improve connectivity and facilitate the movement of goods and people.
These infrastructure development plans have a significant impact on the 3PL (third-party logistics) industry. The improved infrastructure increases connectivity and reduces transit times creating new opportunities for 3PL. With better roads, railways, and airports, the movement of cargo becomes smoother and more streamlined.
Additionally, initiatives like "Gati Shakti" or the National Logistics Policy aim to reduce logistics costs and improve efficiency in the supply chain. By investing in infrastructure, the government aims to bring down logistics costs from double-digit figures to single digits. This reduction in costs benefits the 3PL industry by making logistics operations more cost-effective and enabling them to offer competitive pricing to their clients.
What are some of the most important financial techniques that other CFO's must plan to implement?
One of the key financial techniques that I would suggest as a CFO is to implement technology-driven approaches to measure and track vital metrics as a key financial technique. By prioritizing customer-centric metrics, effectively managing KPIs, and adopting value-added metrics, we can minimize costs, improve efficiency, and enhance productivity.
Furthermore, it is essential to go beyond traditional financial metrics, such as working capital, by integrating operational parameters with financial metrics. This entails merging operational and financial data to gain a comprehensive understanding of performance. By aligning these metrics, we can ensure sustainability and effective financial management.
Overall, leveraging technology to measure and analyze relevant metrics, integrating operational and financial data, and focusing on sustainability and efficient cost optimization are crucial financial techniques that warrant implementation.
S. Vijayaraghavan, CFO, ProConnect Supply Chain Solutions Ltd
Mr. S. Vijayaraghavan is a Qualified FCA, ACS AND ACMA and has over 12 years of experience with Redington Group in Leadership Positions. Before assuming the current responsibility, he was heading the Internal Audit function for the Group. He has overall 23 years of postqualification experience in Various functions like Taxation, MIS and Audit.
CEO Insights recently got a chance to interact with Vijayaraghavan, wherein he shared his insights on the current trends in 3PL industry. Also, his perspective on managing financial risks in the 3PL industry. Below are the excerpts from the exclusive interview.