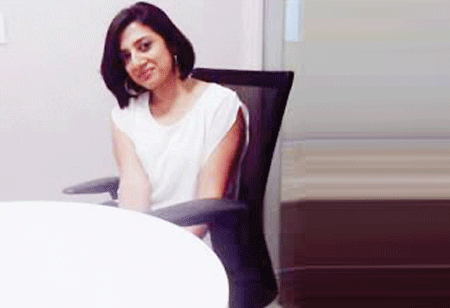 Roopa Kumar, COO, Purple Quarter, 0
Roopa is a true business leader with core competencies in C-level hiring, strategic coaching, business development, change management, people management and many other domains.
With rapid technological advancements, the role of a Chief Technological Officer(CTO) is also evolving faster than ever before. Currently, the success of every company depends on how quickly they can become accustomed to new technology developments. Only a CTO can help your organization to keep pace with technological innovations and trends. CTOs hold a prominent position today as their role demands active participation in all facets of the business.
Presently the CTO of an organization is like an extension of the CEO who adds significant credibility to your company and business offerings. Although the scope of a CTO's role varies by company size, industry, geography and culture, almost all organizations are extending the CTO's responsibilities considering their ability to initiate and oversee the transformation of every business process. This trend indicates that apart from having deep technical skills CTOs also need to have strong commercial acumen and managerial skills to drive better and faster decision making across the organization.
Here are some of the important behavioural traits of a perfect CTO:
•Concentrating on the Master Plan–
The CTO of your startup needs to concentrate on the master plan, which requires a great deal of vital reasoning. Since their principle job ought to be to guarantee that your organization is utilizing the best mechanical apparatuses and that it is staying aware of the most recent innovative patterns, their unwavering focus will enable them to decide if your startup is going on the correct path.
•Flexibility to Various Roles–
As we have just referenced, the jobs of a startup CTO contrast from those of a huge organization's CTO. Along these lines, the individual you decide for this position should most likely arrange with things which are not basically their obligation, for example, venture the board.
The CTO With The Correct Aptitudes Or Scarcity In That Department Can Represent The Deciding Moment A Startup's Achievement Changing Towards ITS Progressive Stage
•A Stimulator–
Since the duty of your CTO incorporates building a team of tech leaders and speaking with them all the time they truly should be a social butterfly who will be responsible to make a well aligned working environment culture, and to advance commitment and inventive work.
•Correspondence/Vocal About their Thoughts or Skilled at Passing-on Their Message–
CTOs are frequently individuals who were marked as geeks sooner or later in their life. On the off chance that you know any at that point you are very much aware of how correspondence may be somewhat of a test for them. While being given to realizing is the thing that empowered them to create innovative ability note that social aptitudes are similarly significant.
New technology enabled businesses frequently fall behind in this focused market since they battle to effectively explore the change from the nascent stage to the growth or from the growth stage to the nourished stage. To a huge degree, the duty regarding impeccable change lays on innovation authority. Tech Leadership goes about as the most grounded weapon for any tech-empowered startup or developing organization. As such, the CTO with the correct aptitudes or scarcity in that department can represent the deciding moment a startup's achievement changing towards its progressive stage. In this manner behavioural matrix enables us to assess a technologist's qualities and shortcomings so we can enable you to get the ideal innovation pioneer without postponing your item advancement. A confound could hamper the development of business by months, if not years something that a startup would be able to bear.