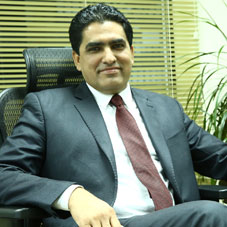 The worldwide specialty chemicals market was worth $586.5 billion in 2020, and it is predicted to increase at a CAGR of 4.3 percent from 2020-28. One of the primary market growth factors is predicted to be rising demand for high performance and function specific chemicals across end use sectors such as infrastructure, oil & gas, pulp & paper,and personal care& cosmetics. Because the market is mostly driven by consumers, innovation and R&D are some of the important growth opportunities.
Ahlia Chemicals Company(ACC), founded in 1981, is the state of Kuwait's major manufacturer of building specialized chemicals. The complete product line is made in accordance with international standards such as ASTM, BS, and DIN, as applicable. ACC controls more than 40 percent of the local market share in the construction specialty industry, with significant room for further growth & expansion. ACCs products are exported to GCC countries(Saudi Arabia, Oman, Qatar, and the UAE),the Middle East(Iraq, Jordan, Yemen & Lebanon), South Asia (India & Bangladesh) and Africa (Sudan, Ethiopia & Nigeria). ACC conducts its trade and contracting activities through its wholly owned subsidiary 'ABIR General Trading & Contracting', ACC's inhouse R&D laboratory is one of its primary foundation pillars. Furthermore it is critical in the development of new
products by understanding the needs of the construction industry, as well as ACC's ongoing quest of excellence and worldwide expertise.
Tell us about your unique skill sets and strengths that differentiate you from your peers in the industry.
I began my career in sales and marketing, and subsequently advanced to financial analysis. By the time I moved into industrial production I already had sufficient expertise in sales and marketing, as well as the requisite financial skills & this is what set me apart from my contemporaries and equipped me with the necessary skill set to manage ACC as CEO.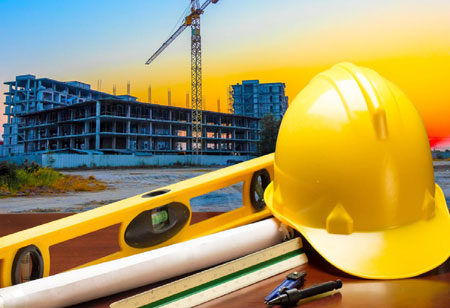 What has been the success mantra that constantly helps you arrive at positive outcomes?
The most crucial success mantra was to always remain positive so that I brimmed with positive energy and reminded myself to stay optimistic and not give up on any challenge within the industry at large & the organization in particular. Working harder was another motivational motto that resulted in Ahlia's top and bottom lines being greater than in any preceding year since 2012.
As the CEO, how do you motivate and keep your team driven to get productive results in the business?
The toughest & most difficult challenge for me as CEO was to retain qualified staff on a long term basis, which I accomplished first by creating a work environment in which my colleagues would want to come with full excitement and contribute to the Company's purpose. For ACC employees, financial perks were revised to be slightly above the industry average. Furthermore, my staff felt driven
when their contributions were valued and applied at all levels of hierarchy, and their ingenuity was rewarded monetarily, through acknowledgements and recognitions, or by widening their job duties.

Going forward, what are the goals that you wish to invest in and how do you plan to take them further?
Given the recurring worldwide disasters such as pandemics and wars, the work of CEO is getting more difficult especially given that ACC is no longer a local corporation but has an international presence, and international affairs have a direct impact on ACCs operations. My first and foremost priority is to continue investing in talented, diverse, and driven EMPLOYEES because the correct attitude of people is critical to the company's growth. Since we serve the construction sector, which is always growing in terms of technology and smart building solutions, continuous learning is critical to ACCs success. State-of-the-art R&D and new product development (environmentally friendly) are critical components of ACCs robust and sustainable success. Distinct strategy has always been my approach to achieving my vision for ACC. This necessitates a well established plan that is well understood & delivered at all levels of the company's hierarchy.

Mirza Aijaz Baig, CEO, Ahlia Chemicals Co
Mirza brings hands-on experience in sales & marketing, as well as the requisite financial skills, brimmed with positive energy to keep himself positive.

Hobbies: Reading, Playing Badminton & Carroms
Favorite Cuisine: Hyderabadi Food
Favorite Book: Competing Against Time: How Time-Based Competition is Reshaping Global Markets by George Stalk
Favorite Travel Destination:
Germany