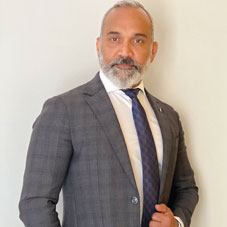 Since time immemorial, Indians have been stepping forward in the business arena and soaring to the pinnacle of success beyond boundaries. Many talented entrepreneurs have made break throughs, pushed boundaries, and held positions of power in the international business world. One such leader who is disrupting the oil and gas sector in Kuwait is Robin Bose, CEO of Gulf Petroleum Investment S.A.K.
Concrete vision, extreme determination and confidence are the three aspects that describe Robin's personality. His humble and never give up attitude has laid a foundation for his leadership journey. Today, he plays a significant role in creating possibilities for himself and Gulf Petroleum Investment S.A.K as the CEO. In fact, he is a growth master who incorporates great strategies to stay relevant in the world of business.
Robin is a man of unique principles, and strategies, and there is indeed a lot to learn from him. The valuable nuggets from this maven reap win-win situations for both people and organizations. The following excerpt is an exclusive conversation between Robin and CEO Insights. In this interview, he shares interesting facts about his journey and leadership strategies, and more.
Take us through your educational & professional background. What motivates you as a newage leader?
Despite having an MBA in marketing, I never worked or gained experience in that field. I moved to Kuwait right after Kuwait Iraq war. I must admit, it was challenging. However the oil and gas industry witnessed a boom at that point and I began working with a contracting company on re-construction for oil field Gathering centers and booster stations for KOC. A breakthrough upstream, especially in Drilling Rig buildup and operation in Kuwait gave me an opportunity to gain knowledge and experience to enhance my growth and responsibility in various
organizations during my last 30-year journey.
Define Gulf Petroleum Investment S.A.K. as an organization and its current position in the industry?
Gulf Petroleum Investment S.A.K. (Petrogulf) is a public listed company on Kuwait Stock Exchange. The company focuses on various services in the Oil, Gas, and Petrochemical sectors. Primary activities include Oil fileld services, Drilling (Offshore and Onshore),Supply of all equipment,Engineering, and consulting for upstream and downstream related projects.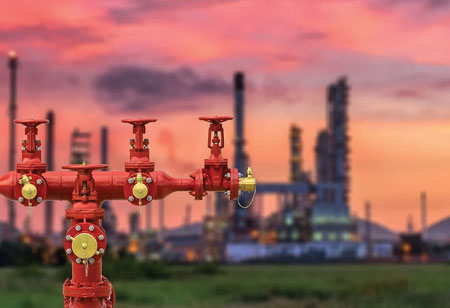 Petrogulf is constantly expanding the business in the MENA region &International market for Onshore and offshore Drilling, Coiled Tubing, Cementing, Logging, Fracking, Acidizing, and Nitrogen services, In Addition to Oil well engineering and technical support for turnkey projects. All these services are performed under Petrogulf subsidiaries Pyramid Drilling International Egypt, Superior Oil Field Service, Abu Dhabi, and CITIC SERAM ENERGY LIMITED, Jakarta.
Strong self-determination, focused vision, and confidence to decide at the right time are the key success philosophies that have helped me
What are some of the most captivating difficulties you have encountered so far in your professional journey? What did you learn and how did you overcome those challenges?
Honestly, the most difficult task is penetrating into a competitive market and influencing the Board of Directors to seek projected P&L approval. Apart from this, we encounter hurdles such as unexpected delays in planning and project performance which would end up in loss due to delay penalties. Also, maintaining profitability and healthy cash flow is challenging as well.
To overcome these challenges, one should maintain awareness of the competitive market landscape.
Invest time in analysisand risk assessment to ensure that they are monitored and minimized. Moreover, it is crucial to set strategic goals and stay confident enough to describe them.
What has been the success mantra that constantly helps you arrive at positive outcomes?
Starting from a low level position to climbing the corporate ladder to reach the CEO position I am in today, I have seen that determination played a vital role in my journey. Strong self-determination, focused vision, and confidence to take decisions at the right time are the key success philosophies that has helped me.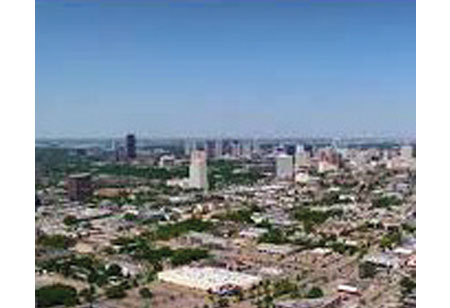 As the CEO, how are you planning to adoptnew tools/technologies to revolutionize the company's services to be at par with current industry standards?
Every organization is built on its own standard operating procedures. However, I as the CEO focus on learning the advanced tool and indemand technologies to enhance business strength and keep up with market growth.
Based on your strong professional experience, what advice would you give to the upcoming leaders in the same industry?
It is imperative to research and analyze before making any decision. Also, it is always better to hire subordinates who are more qualified and experienced than you to obtain optimum results. You have to be a listening ear to their ideas to make the right decision.
Robin Bose, CEO, Gulf Petroleum Investment S.A.K
Inspirational business leader with over 30 years of experience in the oil & gas industry of the Middle East. Robin holds strong communication, project management, and performance optimization skills and he is highly experienced in identifying new opportunities for growth in current and prospective O&G markets.
Hobbies:
Hitting the gym every day and motorcycle riding on the weekend
Favorite Cuisine:
Seafood and anything healthy
Favorite Book:
Awaken the Gaint Within Money Master the Game(By: Tony Robbins)
Favorite Travel Destination:
Cannes, France