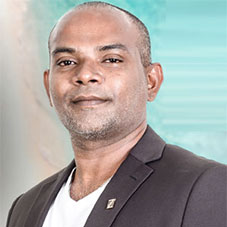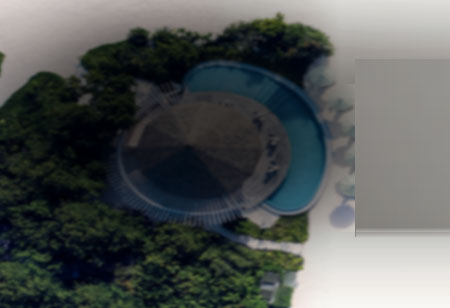 for the factthat a holiday in Maldives Ensures a trip of a lifetime filled with surprises and excitement. But being such a famous tourist destination also means that finding a luxurious abode that suits your mind and its desires can be a tricky affair, while it being a significant part of the memories you create. Abdulla Iswan CEO, Zeldiva Luxury and taken huge leap forward to help tourists avail and create some of their best memories through his unique initiative Zeldiva Luxury, which presents customers with a hand picked collections of luxurious resorts enabling interesting search filters and after inspecting all aspects starting from quality to new developments, and refurbish ments.
"When I started studying about the travel agencies, tour operators, and the way they operated their business, I didn't want to go on the same way and commit the same mistakes they have been committing for the past several decades"
Zeldiva experience the finest of Maldives, including, but not limited to, the turquoise lagoon waters in different shades of blue, the purest white sand beaches, the unique underwater dining, relaxing with an underwater spa looking out at the coral reef of sea and colorful tropical fish packs, and a glass-bottom boat ride through the crystal waters helping people embrace tranquility of mind and soul, Zeldiva Luxury, under the aegis of Abdulla, has emerged as a perfect solution for family getaways, honeymoon holidays,birthday or wedding celebrations, corporate retreats and festival celebrations,
Tell us about the inception story of Zeldiva Maldives. What motivated you towards the establishment of the firm and what is your role & responsibilities within the company?
When I started studying about the
travel agencies,tour operators and the way they operated their business I didn't want to go on the same way and commit the same mistakes they have been committing for the past several decades. Taking a different and systematic approach we are majorly operating on the online platform and have successfully encompassed our marketing strategies around it. Since I was keen on launching a creative brand, I did a lot of brain storming before fixating on the term 'Zeldiva'. In technical terms, Zel means zero or starting point and Diva means star or goddess. We want to interpret our journey as something starting from zero or nothing to a Diva and that's how the concept or brand idea for Zeldiva stuck.
We take major initiative to do a lot of customizations and try to fulfil the demand of our customers aptly
Under Zeldiva Maldives, I have started three different platforms. The first one is Zeldiva luxury,where we offer concierge services via a mobile based application. Starting this journey in 2013, we are engaged in direct marketing for luxury customers. After moving my business to Sri Lanka in 2015, I built a company in Sri Lanka named Zeldiva Lanka Private Limited with a notion to explore the IT sector in Sri Lanka. Currently, our overall inhouse IT team is working under that company. After that, in 2018 we started on the new brand called Zeldiva Yachts after encountering a huge investing partnerin the Maldivian business. After getting a lot of exposure during the initial phase, I commenced my journey with two luxury boats, with a mission to market yachts and boats across the Maldives.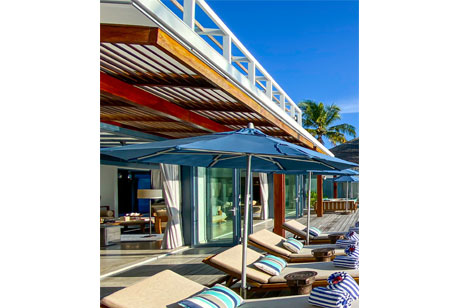 Majorly focusing on remolding our concept into a B2B project, we are enabling all the operators and agents to work across a systematic online platform. Around 80 percent of the system is ready and we are brushing up some small functions to fine tune as per the market demands and requirements of the working agents with us.
What is your unique proposition in hospitality services that differentiates you from your competitors? Can you please explain your USP?
Zeldiva is quite a bit different than your usual or regular travel agent's operators. So, we have come in with a different approach for our clients, which is more of personalized service. For every customer, we have a personal concierge appointed to every query we get. Until the client departs, we remain in touch with the customer. When
there's anything personally required from any of the clients that we are promoting and selling, we take the major initiative to do a lot of customizations and try to fulfill the demand of our customers aptly.
As the CEO of Zeldiva Maldives, what are the roles and responsibilities under taken by you? What strategies are you devising to make a much stronger position and experience for the customers?
As the CEO of the company a fair share of my role comprises digital marketing and handling the PR side. So supervising all the online marketing and as well as all the digital marketing, all the PR and relevant communications are done by me directly. And on top of that, I also monitor all the departments' sales reservations and the contracting, while they have exclusive directors as well.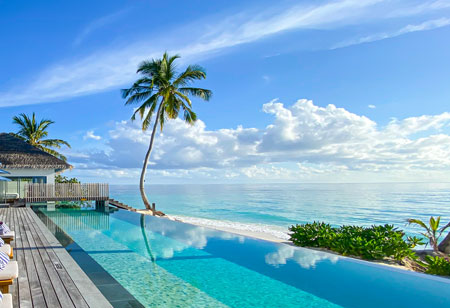 Majorly focusing on the technical side of our functionality we want to make all the services easier for our clients by creating advanced applications and paving pathways for direct communications. With all these new technological trends coming up we are hopeful of achieving our objectives soon. Secondly, we are focusing on the service side as well, which is more about how we communicate with the customer and how we profile them to offer the best outputs.
In your professional journey so far, which are the milestones that bestowed you with utmost satisfaction both as an individual and as CEO?
I'm very proud to say that we are the first personal concierge platform to come into the application market. Our two Safari boats will soon have a mobile application within the industry as well. So, we are quite strong in the digital marketing domain and have a sturdy online presence giving us exclusive recognition amongst our competitors. Starting with B2C, we have grown exponentially so far and as our upcoming milestone, we are waiting to complete our B2B portal which is where the world is currently heading to.
Abdulla Iswan, CEO
Having an IT background, Abdulla Iswan was quite new to the tourism industry when he commenced his professional journey. He started studying the whole concept of travel agencies and tour operators. His gradually acquired knowledge and proficiency in the IT domain helped him to create a unique brand in the form of Zeldiva Luxury across the tourism ecosystem of the Maldivian market.
Favorite book:
Think and Grow Rich by Napoleon Hill
Favorite destination:
Middle East
Awards:
Luxury Lifestyle Award, Best Luxury Concierge Service Provider in the Maldives 2021