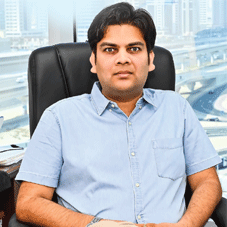 International trade has occurred since the earliest civilizations began trading, but in recent years, international trade has become increasingly important with a constantly growing share of GDP coming from imports and exports. The impact of international trade is so significant that it has uplifted nations from the realms of poverty to being superpowers of the global economy. International trade between different countries has also played a major role in raising living standards, providing employment and enabling consumers to enjoy a greater variety of goods and services. However, global trade wouldn't be possible without international trade finance. It is only with the support of international trade finance, that global trade can take place between entities as small as SMEs or as large as MNCs. Exporters and Importers tend to have limited access to financial services and risk mitigation strategies that are essential for their growth. This is where companies having expertise on global trade finance and allied services come into the picture and contribute to the growth of global trade which is estimated to be a whooping $24 trillion annually.
One such group to associate with for exporters and importers to manage their finance and risk mitigations requirements is Business Aggregate. Business Aggregate has been working relentlessly in providing optimum solution available for suitable International Project and Trade transaction, and has concluded transactions over a $1 billion.
In this one-on-one interaction with CEO Insights, Aditya Bagree (Director, Business Aggregate) highlights on his professional journey and how the idea of Business Aggregate turned into reality and much more.
Tell us about Business Aggregate?
Business Aggregate refers to a Group of Distinct and Independent Companies, registered in different worldwide jurisdictions, offering Proprietary Financial Participation and External Business Solutions to Banks, Non Banking Financial Institutions, Corporates and SMEs for transactions encompassing Capital Markets, International Trade and Infrastructure Projects.
Over the years, Business Aggregate has successfully built a global network of Banks, NBFIs, Corporates & SMEs across more than 50 countries and has cultivated long lasting professional relationships with them. With its strong network, Business Aggregate is capable of providing quick and cost effective in-house and external solutions to its existing and constantly developing wide array of marquee clientele across the globe, covering a wide range of industries.
What is it that encouraged you to establish Business Aggregate?
Previously, I have worked with one of the largest banks in India and thereafter with one of the worlds largest shipping company wherein I had over-seen the financing of transactions totaling more than $10 billion. This gave me a 360-degree exposure to financial transactions, witnessing them from both sides (bank and corporate). Whilst getting the experience, one could not help but notice the gaps prevailing in the industry and it seemed the next logical step to make an attempt to bridge this gap, by establishing something like Business Aggregate.
Why did you choose to be based in Dubai?
Although 99 percent of our transactions are with firms and partners based outside Dubai (primarily from South Asia and Africa) we still chose to be located in Dubai because of the excellent time zone and geographical advantage this city presents. With-in normal working hours of 8 am to 8 pm, you are able to witness from second half of Far East markets up to first half of American markets. This has been a major advantage for us, since in each of our trans-actions, we have banks and partners from at least six different countries (coming from time zones as wide as from Far East up to Americas) who have to come together to conclude the transaction.
We neither need to be in office too early in the morning nor burn the midnight oil and still are able to coordinate with all of them. Something like this is not possible even at GMT time zone. Also, the location of Dubai is such that you can reach anywhere between London to Singapore or Moscow to Cape Town in about six hours, which is like saying almost 75 percent of the world is reachable within half a day. Moreover, Dubai is a place which can be perfectly described as a place where East meets West. It's a place where you will find all the comforts of the east and technology of the west. The vision of His Royal Highness Sheikh Mohammad Ruler of Dubai is simply exemplary. It is his vision that has made the city the best place in the world to live and work. Take Covid for example. We can proudly say that Dubai has the highest rate of vaccination in the world. Our infection rate is amongst the lowest even whilst we have kept the borders open for tourism. This is an unmatched feat!!!
Unlike other similar companies, we are not just service providers and actually participate in the financing, thereby putting our own skin in the game
How has the current pandemic impacted your business?
2020 has undoubtedly been the year of change, but thankfully, has also became the busiest year for us. Its our ability to source Lenders even for Lenders which helped us out perform even in situations like these. In simpler words, the banks which finance such transactions also need finance and credit risk support to finance such transactions. That's where our association with 100 + Banks, NBFIs and Private Investors and our ability to bring them to a common ground (whilst managing their unique individual requirements) comes into play. We arrange for some highly specialized financial structuring like risk participation, secondary market sale, credit risk cover, and others, for our trading partners and conclude such transactions. For example, one of our flagship offerings is restructuring and refinancing of trade based payment obligations.
Say a buyer has bought goods from seller, but is unable to make the payment to the seller on the due date, due to mismatch in the anticipated vs. Actual working capital cycle. Whilst the buyer is not able to make the payment on the due date, the seller is not willing to extend the credit period, as it becomes very risky for them to give extended credit period to a buyer who has already defaulted on the first due date. This is where companies like ours comes into picture where-in we arrange for the sellers to be paid immediately and give extended credit period to the buyer that he is asking for. And owing to the COVID19 pandemic and with major business being impacted due to lockdown, a product like this was in great demand during these turbulent times.
You seem to be servicing a unique requirement. How does one source customers in such a case?
As you rightly said, this is a very unique service that we provide, so the ones requiring such services automatically come finding us. So, it's mostly word of mouth for us. Sometime we do consider to engage into active marketing activities; but then, thankfully there have been years wherein we have catered to almost 50 percent of the entire annual volume of a particular industry in a particular country, without engaging in any kind of direct marketing activity. Moreover, our expertise lies in larger size transactions, and in most case we are not able to cater to transactions below $5 million. That makes our service further niche.
What is your USP and how are you different from your competitors?
Unlike other similar companies, we are not just service providers and actually participate in the financing, thereby putting our own skin in the game. Investing our own funds along with other participants is our USP!!! This not only brings a lot of comfort to all other participants in the trans-action but puts us in a unique position in the entire industry. Having concluded about 300 such transactions, we believe we bring lot of value on the deal table.
With so many transactions behind you, how do you further leverage your vast experience in this field?
Whilst concluding 300 transactions,
we must have actually gone through an equal number of misleading and frivolous transactions. So that leverages our experience of concluding 300 transactions into actually going through 600 transactions. We have reached a stage wherein without even reading a banking instrument and merely by seeing its font style, we can determine whether the instrument is genuine or bogus. We have witnessed a lot of SMEs and sometimes even large corporates fall prey to bogus banking instruments and transactions. With our experience, we can certainly ensure our clients and trading partners that whilst working with us, they may sometime miss genuine transactions but will most likely never get victimized to any misleading transactions.

Apart from safeguarding our clients from the wrong trans-actions, our experience also helps us in helping our clients conclude the right transactions. With the help of our experience, we know when a buyer uses a collateralized instrument to finance his trade purchase, with the same instrument we can assist him to get working capital finance for the same trade, without requiring any additional collateral. With our experience we know that certain banking instruments which have traditionally been an instrument used only as collateral can actually be discounted and used as funds for purchase/working capital/project. We believe we have done quiet a few "FIRSTS" (first time using a particular instrument in a particular country for finance, first time to restructure a trans-action for more than xyz number of days, and others) with our experience and innovation.

Speaking of innovation, how is technology bringing change in your industry and how is your group keeping up with the same?
Just like most other industries, there is a lot of digitization that is happening in our industry too. Documents issued by various parties like banks, shipping companies, insurance providers, buyers, sellers, and other parties form a vital part of any trade transaction and are always required in physical format, to establish authenticity of the transaction. But now, at-tempts are being made in almost every corner of the globe to digitize these documents whilst ensuring the authenticity of the transaction using technologies as advanced as Blockchain, AI, and others. Additionally, we are not only witnessing the technological developments, but are also actively participating in the same. For the last one year, we have been working on developing a E Market Platform for various participants of trade transactions and hopefully will launch the same soon. I would be able to give more information about it at a later stage.

"Concluding our billionth dollar transaction in a short span of time, has been quite challenging and satisfying at the same time"

We wish you good luck for your upcoming venture. Whilst you prepare for future, any past milestone about your group that you would like to share with us?
The journey itself has been enriched with experiences good and bad with numerous learnings. There have been few milestones, but one notable amongst them is concluding our billionth dollar transaction for a particular country, in a short span of time which I believe has been quite challenging and satisfying at the same time.

Tell us something about yourself, your academic background, your hobbies, and your role model.
Whilst pursuing my Bachelors in Commerce, I had a rough idea that I would most certainly end up in the field of finance whether capital markets and/or trade markets. So I thought it would be a good idea to understand business & finance from a complete 360 degree view and thus I pursued, CA, MBA, Law and M. Com to armor myself with maximum possible am-munition before entering the corporate battlefield.

Travelling is a hobby that I try to pursue as much as possible. Having travelled to about 100 cities outside of home country, I can confidently say that nothing brings more value addition to your life than travel.

Whilst I do not have any particular role model, one person whom I really admire a lot is actor Shah Rukh Khan. I love watching his interviews and have learnt a lot from his journey. Coming from outside and becoming the King of an industry speaks volumes about his ability. Not only has he aced his art, he has also aced in converting the art into commerce, which is a sheer Genius.