AFP Manufacturing: Strategizing its Way to the Pinnacle of Snacking Industry with Stark Customer Focus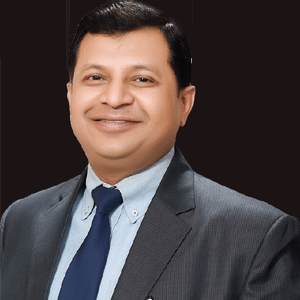 Our Indian food culture is entirely unique from the rest of the world, not merely in terms of the rich spices that we're famous for, but also in terms of the portion size & varieties served. Due to the consumption of larger meals at longer intervals, snacking has always been an instrumental part of an Indian's day. Tremendous credit to the seismic lifestyle changes due to increasing disposable incomes, urbanization, availability of various sizes of snacks, competitive pricing and focus on regional audience, the Indian snacking industry has been on steroids for the past few years and is expected to grow with double digit CAGR for the next ten years. AFP Manufacturing Co. Pvt. Ltd. has been capturing a significant proportion of this growth by identifying the key growth drivers & challenges of the snacking industry and intelligently working towards making the ends meet.
With more than three decades of experience in delivering high quality Namkeens and Snacks, AFP has cemented itself as one of the leaders in the snacking industry. The crux of its increasingly expanding popularity is pinned on its prowess in agilely changing its size & scale to make food that people would love to eat. Never letting its finger off the pulse, the company is challenging the snacking industry status quo by transforming from a Namkeen manufacturer to a modern food company with a wide array of products, catering to the newly developed tastes of Indian market. "We strive to deliver the best combination of taste and health available in Indian Market. Strong ethics, dynamism and quality being the recipe for our rapid growth, we constantly venture into new areas,"remarks Manoj Gupta, Executive Director, AFP Manufacturing. It is this unswerving innovative spirit and technology adoption that keeps AFP as one of the best co-packers of PepsiCo(Kurkure) in India since 2011.
Shedding Spotlight on Quality
Everything stems from its best quality standards chain. Constantly raising the bar in quality continuum to deliver the best food standards, AFP's experienced professionals handle its strict quality standards from procurement of finest raw materials to processing in state-of-the-art infrastructures – a factor that contributes largely to this brand's success. These professionals are backed with a robust management's strong ethics, dynamism and a firm drive to deliver high quality products to its valued customers, on time and in budget. As a cherry on top, its price points (MRP Rs.5/- & Rs.10/-), pack sizes and attractive range of family packs in 200 grams, convince people to switch brands and get addicted to AFP's savories.
Operating with a proactive approach, AFP ensures the manufacturing quality of snacks by identifying potential risks, implementing the preventive controls and monitoring effectiveness of the measures taken. "Our robust food safety management system is designed to ensure we are providing the best in the industry," asserts Manoj. Food Safety and Quality being the cornerstones of its organizational values, AFP keenly produces high quality snacks that consistently
satisfy the customer needs while complying with all regulatory requirements and industry standards. For instance, the company manufacturing Kosher products is certified with ISO-22000:2005, HACCP (Hazard Analysis of Critical Control Points), FSSC 22000, BRC Global Standards Certification and is accredited by SNAC International (U.S.)as well. To add golden feathers, AFP is awarded and certified by AIB International with a whopping score of 905.

"The crux of its increasingly expanding popularity is pinned on its prowess in agilely changing its size & scale to make food that people would love to eat"

A Heterogenous Mix of Savories
Deemed as one of the top manufacturers of Indian Namkeens & Snacks as well as Western Snacks, AFP boasts a broad portfolio of Namkeens including Bikaneri Bhujia, Aloo Bhujia, Navratan Mix, Moong Dal Khatta Mitha, Mast Bahar, Royal Treat, Chatpata Mix, Punjabi Tadka, Diet Mixture, Salted Peanuts, Heeng Jeera Peanut, Nut Cracker, Karare Peanuts, and more. Its western category encompasses Extruded (Fried & Roasted) Snacks such as Extruded Sticks, Rings, Pasta, Puff and others, while the Baked category tingles your senses with Yummy-Tummy and the Diet range includes bestseller Diet Mixture and Jhal Muri with many more to come.

MunchhOnn – A Favourite of Kids, Teenagers & Adults
Vis-à-vis extruded snacks & chips, namkeen holds the majority of the Indian snacks market share. Forecasting this change, AFP has been broadening its horizons under the brand name of MunchhOnn leaving its footprints countrywide. What makes MunchhOnn the kids' favourite choice is its soft, chewable & spicy products and its packaging that also comes with offers of freebies. In fact, AFP often establishes associations with cartoon characters like Ben 10 and Tom & Jerry. "Kids are always ready to adapt to MunchhOnn new flavors. Giving due importance to this, we offer new Indian & Western flavors," divulges Manoj. Teenagers, being health conscious, are attracted by AFP's healthier & high-grade products and new flavors.

Last but not the least, the MunchhOnn brand magnetizes adults with its price preposition, as they are satisfied that they get more than they bargained for. Moreover, the reasonable quantity it offers, too forms a key consideration in their choice making and makes MunchhOnn acceptable as a value for their money with giving a brand image. Furthermore, MunchhOnn's better & attractive packaging and quality backed with ATL/BTL activities makes it acceptable to all consumer segments.

Constantly driven by innovation, AFP puts its best efforts in R&D of delicious flavors to magnetize new customers, while ensuring best packaging to retain freshness and great taste. Its nonpareil professionals on field ascertain that the newly developed taste is matched by its best-in-class snacks. For instance, besides offering the most trending flavors such as Cheese and Cream N Onion, AFP also provides Schezwan, Peri Peri, and Wasabi.

Magnifying Customer Focus
The strength of a brand lies in communication. As the evolving market is changing the face of brand communication, organizations are forcing marketing personnel to re-think their brand strategies and operational efficiencies. As a creator of several brands, Manoj ensures that AFP adapts innovation that makes it stand out from the competition. His sharp business acumen transforms engagement as AFP's key strength, as it helps to improve quality and
customer focus.

With a firm belief – if you don't know where you are going, then you need not worry about the road you take, Manoj, has played a strategic role in redefining business planning with a market focused approach to business. His expertise & acumen in business planning and strategy has presented AFP with innovative information models, revised frameworks and tools of strategic thinking. In fact, it was Manoj who established the tradition of branded snacks in North and North-East India. Humbly conferring the credit to his team, Manoj says, "Planning is ineffective without successful implementation and that's where my team plays an important role". Leveraging his expertise in strategy, finance, marketing and operations, Manoj adeptly creates live case studies with his brands.

AFP's distinct growth is redefining benchmarks and has been marked by BARC Asia(Herald Global), which has recently bestowed AFP with the 'Prestigious Rising Brand of Asia 2017-18' award at Bangkok – an achievement that deserves more than a passing thought. Its product development covers all kinds of opportunities emerging in Indian market, keeping in mind health and wellness of the consumer. "The product's nutritional & functional benefits vary according to the category but we ensure that we provide the best in taste," remarks Manoj. AFP is also contributing tremendously to the society and takes care of children, women and needy people with the Ekta Shakti Foundation, a Delhi-based NGO that caters to 1.5 lakh children in Delhi and 3.5 lakh children in Bihar under the Indian Government's Mid-Day Meal Scheme.

What's Cooking?
Indian Snacks Market is segregated according to regional preferences, leaving less space for expansion. These local manufacturers focus on developing snacks solely according to the taste preferences of a particular area, leaving the bigger picture. Looking beyond the periphery, AFP is expanding its network nationwide for catering to all kinds of audience and will be available in every corner of the country in the next three years. "We plan to take over the market by promoting our best products in affordable price range (Rs.5/- & Rs.10/-), and by leveraging our rural & semi urban market distribution alongside a strong network of Dealers/Distributors/Retailers.

"Constantly driven by innovation, AFP puts its best efforts in R&D of delicious flavors to magnetize new customers, while ensuring best packaging to retain freshness and great taste"

As on-the-go snacks have taken the top space in the past few years, AFP intends to get the best of the opportunities and add more products to its existing range in order to drive continued growth in snacking industry. Aiming to explore new approaches that would accelerate its pace to be one of the biggest manufacturers in the snacking industry, the company is confident to impress its customers as the best brand to go for.

Key Management:
Manoj Gupta,Executive Director
The creator of MunchhOnn Brand, Manoj is a Post Graduate in Business Management with a vast experience of over 28 years in different spectra of the food industry. His business grit and expertise in strategy, finance, marketing & operations, have been an instrumental driving force behind AFP's growth.

Offices:New Delhi(Headquarters)& Bihar
Products: Namkeens and Western Snacks like Extruded snacks, Baked & Diet Snacks