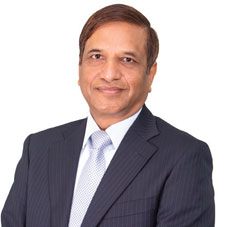 With financial susceptibility upsurging as a key factor in bringing down the corporate mammoths to the ground in no time, the global mortgage & insurance advisory industry is witnessing some ground breaking innovations at present. A fair share of countries around the globe is yet to achieve the summit of financial firmness in terms of maintaining a steady mortgage & insurance industry. Rich with opportunities and promising potentials, these countries often become lucrative destinations for budding entrepreneurs and New Zealand is one of them. Owing to his more than two decades of banking experience, Ajay Kumar (Founder & Director, Global Financial Services), was swift to identify the immense hidden possibilities across the financial advisory and services domain of New Zealand, which further fueled his notion of delivering Mortgage and Insurance advice to as many people as possible around New Zealand who could benefit from saving thousands in unnecessary mortgage interest and insurance premium costs. Coming to New Zealand in 1999 as an immigrant entrepreneur with 22 years of banking experience, Ajay witnessed the lack of financial literacy in customers pertaining to financial instruments like mortgages and insurance and established Global Financial Services ltd in 1999 to equip the New Zealanders with financial education and increase financial literacy for kiwis. Successfully operating for more than 22 years, GFS has emerged as one of the leading mortgages & insurance advisers of New Zealand.
Below is an excerpt of Ajay's interview with CEO Insights.
Tell us the inception story of Global Financial Services? What is the unique proposition that your organization offers to clients?
Global Finance had humble garage based beginnings starting in 1999 with the need to bring financial literacy to customers across New Zealand. Our first branch started in Airport Oaks in Auckland and has now expanded to 8 commercial
premises with four branches, three in Auckland and one in Tauranga. Always serving customers in their best interest, Global Finance is inspired by the Gandhian ideology of customer centricity. Offering New Zealanders personalized financial advice and providing customers with access to lenders as well as insurers to source the most appropriate financial solutions for their unique situations, we have helped thousands of customers to become financially stronger by building real equity and wealth.
We have helped thousands customers to become financially stronger by building real equity and wealth
How would you describe your role in tackling the challenges posed by the covid affected market and addressing the need for new strategies?
Having seen many market cycles including the recent Pandemic and faced all the business survival/growth worries, we have still been able to provide world class award winning services to customers and maintain an excellent relationship with our suppliers. During Covid-19 in 2020, we engaged with all our customers to provide solutions for their financial problems so that they can save their houses, businesses, and insurance covers. Immediately after the 2020 lockdown, Global Finance managed to open a new branch based in Tauranga to offer services in the wider New Zealand regions.
How is your professional experience helping you maneuver Global Financial Services to greater heights?
Striding more than 45 years in the financial space has provided me with a benchmark to utilize my knowledge and experience to further expand the business into new areas. After witnessing an opportunity in the New Zealand financial space to incorporate mortgage advice and encompass insurance advice, we expanded into the insurance space by giving customers greater access to financial services. The strategic direction of Global Finance was always to expand geographically into new areas, and this has been successful with the newest Tauranga Branch addition.
What are your views on current market behavior? Tell us about your future goals as an industry leader?
Customer engagement is high in the digital space at present, and it is impacting our marketing and digital strategy efforts online. By upgrading our CRM and online communication
technologies we can servicea significantly wider area. Customers can still get their mortgages and insurance sorted via these communication platforms. This creates enormous opportunities because we can effectively engage with all our customer base wherever they may be situated across the country. Apart from promoting our award winning Mortgage Genius Plan, it is an innovative financial plan designed to save customers thousands of dollars off their mortgages without increasing their loan installments.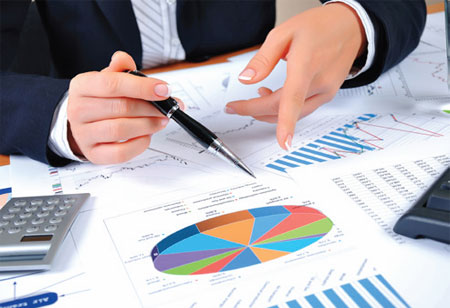 Ajay Kumar, Founder & Director, Global Financial Services
Apart from holding a master's degree in chemistry and CAIIB, Ajay has also completed his F. Fin from Australasian Institute of Banking and Finance. After spending 23 years in senior management with major banking players, Ajay Kumar's major notion behind the establishment of Global Financial Services in 1999 was to deliver something better to Kiwis in terms of financial advisory such as mortgage, insurance, property purchase, business goals and so on. Using his insider banking knowledge, Ajay has set out to support clients to save on their loans, by avoiding unnecessary interest and getting mortgage free faster.
Hobbies:
Gardening
Favorite Cuisine:
Indian Vegetarian
Food Favorite Book:
Developments in Financial world
Favorite Travel Destination:
Japan
Recent Awards and Recognitions: Westpac 2021
•Westpac Auckland Business Award for Excellence in Marketing (Auckland South) - Finalist 2021
•Westpac Auckland Business Award for Excellence in Strategy & Planning (Auckland South)- Finalist 2021
•Westpac Auckland Business Award for Excellence in Customer service (Auckland South)- Finalist 2021
EY 2021
•Entrepreneur of the Year - Finalist 2021
New Zealand Mortgage Awards 2021
•Best Industry Service
•Mortgage brokerage of the year (11+ Staff Category)
•Best Customer Service from an individual office excellence award
•Independent mortgage adviser of the year excellence award (Aseem Agarwal)