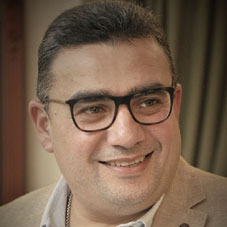 When it comes to organizational growth, business development is the thread that connects all the operations &departments of a company. A skilled business development expert can hone in on the relationships that require the most time and effort. Alain Arida, CEO of Gulf Markets International, is an example of a leader who is actively working to construct a sound business development strategy that is critical to a company's growth and success.
Alain has 30-years strong expertise in business development and has worked his way up the corporate ladder from the bottom. Alain has worked for many global organizations in different parts of the world, including Egypt, France, Belgium, Bahrain, Saudi Arabia, Oman, India, and China. In an exclusive interview with CEO Insights, Alain enlightens us about his professional journey so far.
What drew you towards the field of management and business development in the first place, and what motivates you as an entrepreneur today?
Inspiration for me has always been connected to challenges and people who are growing. Everyone is good, in my opinion and it all relies on how you lead him. I also believe that challenges are not meant to be completed rather, they are meant to expand with human progress and needs, and the task of leaders is to deal with and modify these ongoing challenges. What drives me today is the same desire that has motivated me for the previous 30 years: Success. Everything is feasible from my perspective, and this concept was greatly strengthened when I began working at GMI under the direction of H.E. Abdulnabi Alshoala and Mishal Alshoala. As a result, it's all about accomplishment and overcoming challenges for me.
How would you characterize Gulf Markets International as a company and its market position?
Well, I just have one word to describe GMI: it's unique. It's one-of-a-kind in terms of how decisions are made. It's unique in terms of leadership style, where everyone feels at ease, and in terms of client relationships, how we handle clients and how clients are truly at the center of our decisions and actions. We don't just communicate this to the public for the sake of ISO certification. It is genuinely how we view our clients, which is why we regard our relationship with them as special. Our connection with our suppliers and principles is also truly unique when we decide to invest in a new country, we have no problem attracting clients because they all approach us. Clients are aware of how we may assist them and that we are available to them. The board's desire for new developments and investments, as well as new challenges and opportunities, distinguishes us from other companies.
As a Leader what drives me today is the same desire that has motivated me for the previous 30 years: Success
Our approach to problem solving differentiates us. We don't enjoy challenges, but we know how to deal with them and transform them into opportunities, which is a crucial and often forgotten skill. The portfolio of our activities is the most significant. We are diversified with a balanced focus on diverse markets, we have leaders in each of the company's segments and we engage in multiple activities. Each activity is led by a dedicated team the only thing they have in common, I would say is finance, marketing, IT, and the CEO. However, each firm or section is treated separately and as a result, we can really work on the details of how to best service our clients and suppliers.
What is your success mantra and what helped you reach this level?
Let me begin by saying that if I had to publish a book, the title would be balanced between family and work. I began my profession in 1990 and it
is now over 30 years, and here's my success mantra: I don't compete with others, and I'd like to be better than myself. On a personal level, I strive to always be better than myself and I'm still figuring out how to manage work, life, and family life. I always encourage people around me to invest time and money in constant learning and self development in various areas. For example to communicate his ability a brilliant engineer does not need to take more engineering courses, but rather communication courses and this type of improvement is something I try to achieve regularly. One of the most important things is to accept change leaders are not here to accept the status quo: they're here to fight it and accept change, as well as the time it takes to implement it.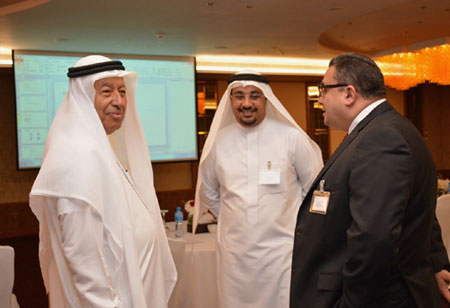 What are the changes in market behaviour that you expect to see in the future, and what opportunities do you perceive?
Market behavior is a reflection of human behavior; for instance, cost & price is a decision. It all depends where you wish to be positioned. The only difference I notice is in how business is conducted and how we deal with the pandemic, which we are still dealing with. How to survive in business under these circum stances is not something new; it just became a part of our lives and activities. As an example, I've never had a budget for a company to purchase masks, but it's now a part of who we are. Returning to the question from a professional standpoint, the issue is basically how to improve our digital tools so that we can stay connected at all times. If this interview had taken place five years ago, I'm confident we'd be sitting next to each other in India, Bahrain or somewhere else.
Alain Arida, CEO, Gulf Markets International
Alain has extensive experience in top management, business development, and operations for multinational corporations. At GMI, he is currently in charge of full-stream business in the areas of industrial supply, technical services, agencies, and general trading.