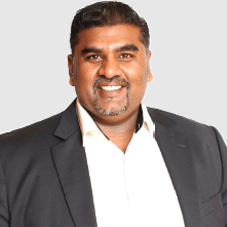 Albert Fernando, Co-founder & CEO, Travel-wings. com is a profound leader of the travel industry. From a very young age, he has been passionate about technologies and the travel industry which made him curious about the profession and led him to understand the industry from its grass route. He started his professional journey in the travel industry at the age of 17 and was blessed with opportunities to work in multiple airlines, retail counters, corporate travel, yield management, sales, commercial, and operations. Prior to Travelwings, he has been the COO of Toptraveltrip.com and was instrumental in managing the overall online B2B business of the company. He has also been the Global Head of E-business & Systems for Satguru Travel & Tourism Services. These out-of-the-ordinary experiences have helped him to take forward his endeavor into the online travel business. His unparalleled problem solving skills have led him to start and grow travel businesses in Startup and Blue chip Organizations both in offline and online trade targeting the retail & airline sectors. Albert has also a proven track record of leading businesses with specific expertise in travel management, business development, operations management, P&L management & travel technology. His driving force has been to cater to a large number of people through his organization and create opportunities for the people of developing countries & help them lead a better life.
In an exclusive interview with CEOInsights, Albert talks more about his professional journey and the unique business operations of Travelwings.
Take us through your professional background and experiences. What inspired you to set up a venture in the travel businesses sector and what makes you passionate about this job?
The Travel Industry & Technology has always been my Passion, right from the age of 13. For that very reason, I learnt & understood the Travel Industry from its grass route. I started my career in the travel industry at the age of 17 in the call center,was blessed with opportunities to work in multiple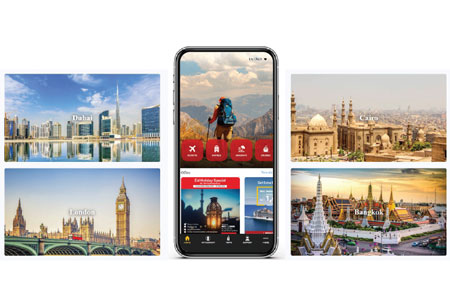 airlines, retail counters, Corporate Travel, Yield management, Sales, Commercial, Operations etc. and then I knew, I was ready to venture into the Online Travel Business. Now it has been 24 years and everyday has been a new learning. The inspiration was always to enhance the experience of how people would Shop travel in the future. My Driving force has been to create an organization that would grow and would be in a position to give many people an opportunity to lead a good life specially in the emerging and developing countries globally and how can we as an organization be a part of that success.
The inspiration was always to enhance the experience of how people would Shop travel in the future
Define Travelwings.com as an organization and its position in the market.
Travelwings.com was founded in the year 2015 in the UAE and launched to the market in 2016. Since then, humbly, we have grown across the world especially in emerging markets across the Pan African Continent, Middle East, Asia Pacific, Europe & the US catering to 32 countries at the moment. We will be further growing into many more
emerging markets specially focusing on PAN Africa.

Tell us why you chose the Middle East to be the foundational ground for your venture. What is your role in applying strategies that worked out for the best.
UAE has always been warm and welcoming to new ideas, concepts and it is a land for entrepreneurs in an emerging market. Also, our Group of companies are headquartered in the UAE. During Covid, we acted immediately. We split our focus into four areas.▪Survival- Diversified into multiple new areas capitalising on our passionate and agile workforce & creation of new business verticals ▪Retention- Made sure that we retained our existing customer base.

▪Expansion- Leveraged the time to focus on expanding into new countries. Travel wings expanded into 13 new countries during the Pandemic ▪Change management- researched on how the consumer behaviour is changing and how we should change as an organization with all of the above points mentioned and thanks to everyone's efforts within the organization, we did not let go off anyone. Yes, we reduced salaries at the beginning of first quarter of 2020, but by the grace of God we gave back all the deferments to our teams by the end of 2020 itself.

What are your expectations on futuristic opportunities and changes in market behaviour? Which are the opportunities you look forward to investing to fulfil your main vision?
Consumer behaviours are changing. Existing in the travel industry, the booking windows are shrinking. Concepts of responsible travel focusing on one's health, environment and many other touch points are increasing globally. In a Nutshell, we believe in understanding our customers and we set our goals & Strategies based on them.

Albert Fernando, Co-Founder & CEO, Travelwings
Albert is a pioneering figure for those around him who is passionate to be the best at what he does consistently.