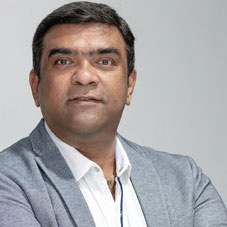 The growth of the Live Music industry has long transformed audio technologies into a technically advanced era, making Audio systems more engaging, immersive and highly refined masterpieces. In 1981, d&b audio technik was established in Germany with a mission to provide a top-notch experience of impeccable quality of sound to its customers. Today, it defines the global standards of professional sound rein forcement systems in terms of everything from technology to quality and customer support. Anand Narayanan, President & CEO ­ Asia Pacific, d&b audio technik started his association with the company with an aim to apply his leadership qualities as well as his hands on experience in international business management, strategy, innovation and digitalization, into the company's operations. He is responsible for strengthening and growing d&b's business with a focus on strategic business development and customer infra structure & resources. Anand thrives on his passion for introducing cutting-edge and disruptive technologies and holding an illustrious professional journey during which he has won several awards for his leadership abilities and manifesting sustained business growth. He is a futuristic global leader with key business values including front line passion and the drive to lead the change. CEO Insights engages in an exclusive inter action with Anand.
How would you describe your strong professional experience? How do you apply the learnings to good effect in your current capacity?
It has been an incredible profes
sional journey since graduating from IIT Madras, 24 years ago. I have been quite fortunate to have diverse experiences in my career, from working for some top global corporations such as General Electric, Siemens & Danfoss to leading large teams & international business units across the Middle East and Asia Pacific. This foundation has given me the ability to handle many new businesses, and markets with a strategic focus and a systematic & inclusive approach. Furthermore, the key experience of launching high end techno logies across many industries such as energy, infrastructure, buildings, and many more in the Asian markets, has enabled me to apply such learnings and adapt to have a quick successful launch and business growth.
We have developed design software, workflow modules and project management tool kits which help the customers to plan and customize according to their needs
How do you keep up with the dynamic technological transformations happening in the audio solutions industry?
One of the main transformations is the need for bespoke solutions. We have developed design software, workflow modules and project management tool kits which help the customers to plan and customize according to their needs. In the technology landscape, immersive 360-degree user experience is becoming the name of the game. d&b from Germany has been a pioneer in developing this immersive experience named 'Soundscape' for the professional audio space, using the state-of-the art signal engine and processor. Yet another development in the technology landscape is the need for networking and communication of various devices in a venue. Anticipating this, we have designed all ourproducts for a seamless integration with other paraphernalia and the building management systems.
In the light of your strong experience, what are the marketing strategies that you follow and prove to be effective for the growth of the company?
Some of the effective marketing strategies that have been working for us are reiterating the narratives and communi cations on d&b value propositions. We have been spreading awareness and running education campaigns on the need for quality & reliability with a focus on life cycle value of the assets not to mention the targeted digital marketing.
What according to you should be the strategies of the organizations in the industry to cope up with the post-pandemic market behavior?
People are waiting to go to concerts, events and live entertainment. While the pent-up demand is waiting like a deluge, there is an impeding capacity limitation due to the new norms of social distancing. This means the cost of tickets will go up and so will the expectations of the audience. As a sequel organizers and the event management companies will need to think of providing differentiated and unique experiences to its customers, which can be accomplished by imbibing the latest technologies and adopting new approaches like hybrid shows with broad casting. This is going to open many doors in the future.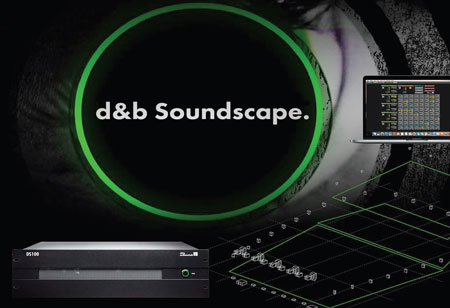 A few words of advice to the budding entrepreneurs in the segment.
Entrepreneurs are like creators. They need to be fearless to take on the chances and see problems as opportunities and chances for success. Having said this, it is also important for entrepreneurs to be grounded in the fundamentals of business. An entre preneur must realize, while profit is important, cash flow is the lifeline for a startup.
Anand Narayanan, President & CEO Asia Pacific, d&b audiotechnik
An alumnus of IIT Madras, Anand holds a master's degree in engineering from Heriot Watt University, UK and a MBA from Duke University, US. He has an inspiring, 24 years of professional experience.