Anish Daryani: Driving Commerce For Clients By Building Future-Proof Brands In An Omni-Channel World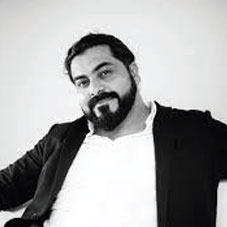 The global advertising market was valued at US $590.3 Billion in 2021. IMARC Group expects it to hit US $792.7 Billion by 2027. Advertising creates value from thin air. It develops an idea that instills a brand with values. Companies across all sectors are therefore focusing on creating a strong brand-image for themselves by advertising extensively. There is a continual increase in the expenditure on media and entertainment. This, has thus led to the massive growth of advertising agencies across the globe. M&C Saatchi Indonesia is one such agency.
Anish Daryani, a veteran advertising professional, founded M&C Saatchi Indonesia four years ago with an aim to disrupt the communications industry in Southeast Asia. The dynamic and constantly evolving nature of advertising, according to him, has kept him hooked to this profession. "I didn't choose advertising. Advertising picked me, and I've loved every moment of the two decades I've invested in building brands across the world", he adds.
In an interview with CEO Insights, Anish delves deep into the advertising industry and tells us about the same.
Take us through your educational and professional background? What inspired you to establish M&C Saatchi Indonesia?
Advertising is the only profession I have been in. I do it all day, every day. My journey started in Kolkata, where I was born and raised. Then I moved to Mumbai, Nairobi, Lagos, Bengaluru, Ho Chi Minh City and now Jakarta, where I've anchored my ship.
I started my professional career with big network advertising agencies. That gave me the chance to get a closer look at the industry and understand that it was crumbling. As a matter of fact, advertising at its core is about people and their talent, but traditional agencies had forgotten that. Finance professionals started running the business, and people became numbers on an excel sheet.
Upon realizing this, I decided to build a new age agency that was future-ready. One that focused on people and talent, both on the agency side, and among the clients we work with. We are an agency that's focused on accomplishing people's ambitions, both personal and professional.
Everyone has a hero in them. If we can help bring out their hero gene, we give them the ability to create magic
Define M& C Saatchi Indonesia as an organization and its current position in the industry?
M&C Saatchi Indonesia is a young agency, and I can proudly say that in four years we have won more awards and accolades than a few businesses might have earned in decades. My ambition is to build one of the most reputable agencies, not just in Indonesia or Southeast Asia, but in the world. In 2021, we were awarded Global Social Media Agency of the Year by Campaign UK at the Campaign Agency of the Year Global Awards, making us the top-III social media agencies in the world. We are also the Campaign Southeast Asia Social Media Agency of the Year (Silver), Southeast Asia Agency for Best Culture (Bronze), Indonesia Creative Agency of the Year (Gold), Indonesia Digital Agency of the Year(Gold) for 2021.We won Indonesia's only Cannes Lions in 2020/21, which was also Indonesia's first ever Cannes Lions in the Sustainable Development Goals category.
All these accolades eventually translate into business results, where we ranked 1 in the R3 New Business League in Indonesia in 2021, and continue to hold the 1 rank half way through 2022,making us officially the fastest growing agency in the country.
All our services translate to commerce. Our advertising services translate Brand Purpose to Commerce. Our digital services translate Content to Commerce. Our shopper and experiential services translate Brand Experience to Commerce.And our PR services translate Brand Reputation to Commerce.
Our 'agility' is the main ingredient behind our success our ability to lead, create and manage meaningful change, and deliver solutions and ideas with our principle of 'Brutal Simplicity of Thought'. We brought in the freshness that the market required. We don't just identify the
problems, we solve them. As a team, we harness our collective energy to give the best solutions to our clients. And, lastly, we deliver exceptional value to our clients, which has led to a 90 percent client retention rate. Our agency model is of the future, and every strategy we follow is always in line with 'tomorrow'.
What has been the success mantra that constantly helps you arrive at positive outcomes?
Fundamentally, I have grown up with a few beliefs. When I take on a challenge, I go 'all-in'. The best Plan A is when you don't have a Plan B. It helps you and your teams focus all your energies towards a positive outcome.
Secondly, I believe we 'shouldn't manage people'. It's of utmost importance to build a team that comprises of people with a sense of ownership.Mentor them. Motivate them. Help them identify their potential, and deploy it in what they do. I built a team, and now that team is building us.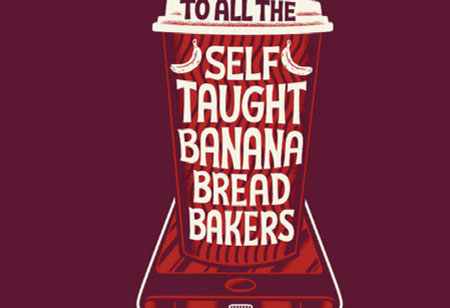 /
Based on your strong professional experience, what advice would you give to the upcoming entrepreneurs in the same industry?
There's no one-size-fits-all solution in the real world. Given the talent, tools and clients you have access to, understand what positive difference you're capable of creating. Build that dream team. Empower them.Take responsibility for their mistakes and give them all the credit for your successes. You're only as good as your team.
Anish Daryani, Founder & President Director, M&C Saatchi
Anish is a seasoned advertising professional with 22 years of experience in both traditional and new age advertising. Over the years, he has helped businesses ideate, strategize and navigate their way to become future proof brands.In 2016, he was inducted to the Campaign 40 under 40 list. He was awarded Gold as Southeast Asia Agency Head of the Year at the Campaign Asia Agency of the Year Awards 2020. In 2021, he was shortlisted for Global Creative Agency Head of the Year. Anish is a social activist as a Board Member of Indonesia Indah Foundation and promotes literacy in Indonesia by supporting the Ubud Writers and Readers Festival, besides supporting campaigns against Child Marriage.