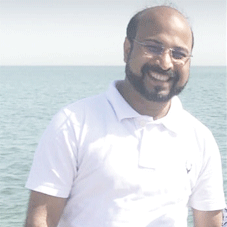 The Indian IT industry has been primarily identified with software services and this focus has relegated the software products segment to the background. Over the years, the Indian software industry has matured from providing back-office support to driving the digital transformation agenda ahead in global companies. This in – turned attracted global leaders and enterprises from U.S., Europe, and other locations to set up their IT or R&D centers in India and avail the advantage of the vibrant Indian software ecosystem.
Work towards delivering better services to the customers, BizMobia Software provides customized and affordable soft-ware services to global clients who desire to digitalize their business process. CEO Insights interviewed the Chief Executive Officer of BizMobia Software, Mohammed Kalam who shared his entrepreneurial journey with the team.
1. Tell us about BizMobia Software and its offerings?
BizMobia is a resolute firm diversified into FinTech, AdTech, CRM, order management, etc. It provides exclusive customized products to serve enormous industries. The company has an abundance of services like software development, mobile application, digital marketing, internet product and services, mobile value-added services, and software maintenance. It is well-versed in various other facets like easy credit management system, eWallet, digital ticket solution, salon and spa business management solution, food & grocery delivery business solution, and more. With years of hard-earned expertise of skillful professionals, the team works closely with clients to build, run and leverage solutions that elevate businesses.
Adtech works in shaping a contemporary approach to-wards viewership of ads and customer engagement.
Salon & Spa business management ensures an automated process to manage customer profiles, promotions, booking staff, inventory. It economizes the cost of salon brands and results in the advancement of resources.
Easy Credit Solutions is a simple approach to get immediate finance for shopping, buying policies. This product is a next-level customer financing approach.
eWallet renders a platform that presents a futuristic layout like xboarder transactions and bit-coin-ready products.
Food and grocery delivery business solution manages the entirety of the value chain of the delivery business.
Digital ticket provides a profusion of digital marketing services for various businesses like movies, sports events, etc.
I was inspired by my father and elder late uncle to take up entrepreneurship and in fact inherited entrepreneurial zeal from them
The CEO and Founder of BizMobia Digital, Mohammad Kalam begin his entrepreneurial journey and founded the esteemed organization in the year 2017. He gives heartfelt credit to his mentors, Pradeep Rao and Kevin who gave wings to his ambitions and always stood through thick and thin.
2. How has your rich experience and professional journey helped you to chalk-out efficient business modules at BizMobia Software? Tell us about your entrepreneurial journey and challenges faced during this journey.
Owing to my prior experience and learnings over years in business development, product development and marketing, PaaS, SaaS, and various mobile applications has helped me to better understand how best to navigate some of the key challenges that come along the path of information technology and services industry and drive maximum value for the large transformation initiatives.
I was inspired by my father and elder late uncle to take up entrepreneurship and in fact inherited entrepreneurial zeal from them. They are the ones who have always stood as a guiding force for me. My professional career was started as an assistant news producer in India TV and where I got chance to work with famous and well-known news journalist Mr. Rajat Sharma. Then worked in a mobile software company for more than 10 years. With his MBA & early education in Nadwatul Olema, Lucknow, along with skills and experience in information technology and services industry, Mohammad Kalam initiated BizMobia Software Pvt Ltd in 2016 at Hyderabad, Telangana.
As entrepreneur, I have had a wonderful four-year journey, but my initial days were quite difficult, as there were several new things in my plate to learn and adapt. However, I have been blessed with good team, special mention to Mr. Motiur Rehman who is the technical head in BizMobia, he made this journey organized and smooth.

3. Explain your USP. According to you, what is the key contribution towards the success of a budding business.
BizMobia constantly progress to fulfil even the major customization in its products according to customer essentials and provides around the clock support and personalized consultancy to its clients to meet their requirements and make their business successful. Having a clear knowledge about the need of customers and progressing to deliver services as per their requirements along with a well-trained team is BizMobia strength. In fact, the company's team of developers and experts keep themselves updated with recent technologies and IT trends and leave no stone unturned to meet customer satisfaction, which is the key towards the success of a budding business.

4. What is your current plan on innovation and technology? Throw some light on BizMobia future roadmap.
Technology has become an inseparable part of every human's lives and at BizMobia, we assure our in-novation and technologies are easily immersible in human's daily routine. The company keeps its team updated with current trends and technologies and changes taking place in the IT market and customer behaviour, which helps them to come up with various solutions and plans and deliver the best results to customers. The team constantly works on meeting the customer essentials, and expectation and keeping them satisfied with company's products.

In very short span of time BizMobia secured more than 70 deals and served clients to over 35 countries. In coming year, company planning to procure a respectable position in fintech. Fintech sphere is offering good opportunity for BizMobia and according to my analysis, Fintech will be a ladder to the BizMobia's upliftment as it is the need of the hour and becoming everyone's currency.

Mohammad Kalam, CEO, Bizmobia Software
Kalam has a strong business development professional skilled in Business development, Product development and marketing, PaaS, SaaS, and various mobile applications. With his skills and experience in information technology and services industry, Mohammad Kalam initiated BizMobia Software in 2016 at Hyderabad, Telangan.