Brijesh Purohit: A Leader Renovating The Australian Real Estate Segment Owing To His Exemplary Entrepreneurial Insights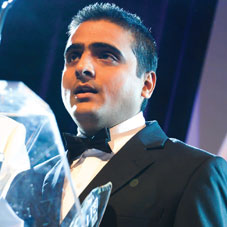 Equipped with a phenomenally robust economy as well as a regulated financial and corporate market, Australia has the 13th largest economy in the world and is reportedly positioned in the world for the ease of doing business. Fuelling the dreams of many aspiring entrepreneurs who want to excel in the world of corporate and make their own identity, Australia has emerged as an entrepreneurial hub for many promising business leaders, especially from India. One such phenomenon is Brijesh Purohit (Founder, Astracorp), who came to Australia as a student but carved an impeccable business leader out of himself by the virtue of his entrepreneurial insights. After starting Keen to Clean Group, well known as one of Australia's primary cleaning providers and a leader in franchise development, Brijesh's entrepreneurial instincts compelled him to map the existing nuances of the Australian real estate segment. Brijesh started Astracorp a customer centric real estate development management group in 2015, with a notion of coherently focusing on the construction and property development vertical. Quite aware of the challenging aspects of the Australian real estate industry, Brijesh accepts that it's the challenges that motivate him to get up in the morning and seek innovative ways to help more people.
Brijesh engages in an exclusiveinteraction with the CEOInsights
What were the major gaps you envisaged across the Australian real estate segment that motivated you to plunge into it?
Although initially, I started with the backyard development, I started exploring other options as well and drove my attention on to the entry level projects, or as we call it affordable houses, with all the accommodations. Earlier, quality was absent in those affordable houses that compelled me to jump into this adventure. Since these entry level projects are for the first home owners, our major customers belong to the young generation and
they want to own their property, rather than renting it. So, here comes the big gap, where they need to come up with the deposits to get into the entry level properties and they don't get the qualities, that they are genuinely dreaming about. So, we came up with the idea of venturing into this segment, where we can build these affordable houses or entry level properties and at the same time provide our customers with some quality that they wish for.
We want to be a leader in this niche area and instead of a big developer of the real estate domain, we would like to be recognized as a boutique developer
Elaborate on the kind of opportunities you found in Australia that inspired you to make it the breeding ground for your business venture?
The real estate industry here in Australia is very much different and unique in comparison to its Indian counterpart. One of the best things and a major differentiating factor that makes Australia an exclusive breeding ground for any real estate business is the funding and financial assistance one can get from the banks. So, once you put your step into the real estate industry here, you will start gaining your experience as well as the support from the financial institutes of Australia which is not a common concept in many countries around the globe.
Define Astracorp as an organization. What is its USP that makes the company stand out amongst its competitors?
The three pillars, on the basis of which I started this business, are innovation, integrity, and leadership. So, every time we get a project, we try to see that, in what innovative way we can do this project, or improve the quality of this project to give our clients something better. Mean while, we try to maintain integrity because most of the time when people purchase properties, they end up receiving something else, which is completely unethical. To avoid such situations, we always prefer to have open and transparent communication with our clients.
We are like a family, which consists of first home owners, investors, and many more. We want to be a leader in this niche area and instead of a big developer of the realestate domain, we would like to be recog
nized as a boutique developer.

Reflect on the current realestate industry scenario of Australia. Also, share about the ongoing transformations happening within the industry.
In terms of investment, the real estate segment has become quite competitive now unlike the earlier days. Especially after the COVID, the market has changed significantly. In the last two years, the construction cost has gone up provocatively in the last two years. In terms of project development also, it was quite easier to make money out of it, but now the scenario has changed. Now the bankers or the financial Institutes, who are financing you for the project are also asking about your expertise or your resume to contemplate your caliber in terms of real estate development. Nowadays, people from Asian countries including India are heavily investing in the Australian real estate segment. For a person who wants to go for a long term investment, Australian real estate investment is quite safe and secure because the rental yield that you can get after completing your project is quite significant compared to any other country around the world.

What is the future roadmap for Astra corp and how are you gearing up for it?
Because of COVID, we had to restructure a few things and we've got some projects in our hands that we are trying to complete as soon as we can. In the longer term, we are in the process of setting up some systematic way where we can get the other investors to come and achieve the best out of the Australian real estate or property development segment. We have combined experience of more than 20 years which we want to utilize in helping others. We have opened up another arm under Synergon Consulting which will be dedicated for development/project management. This will be turnkey solutions for investors or new developers. Under Astracorp, we will continue doing boutique projects which we are proud of and add value to the community.

Brijesh Purohit, Founder, Astracorp
Brijesh completed his Bachelors in Mechanical Engineering and his Masters in Information Technology at the Swinburne University in 2002. Having prolific expertise in sales strategies, people management business development, relationship building, effective negotiation, Brijesh started property development related service business under the brand name of Astracorp to help property developers and end users.