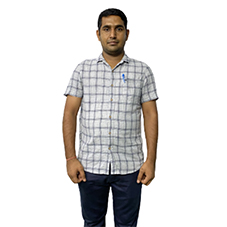 Amidst the wave of a tech-enabled education system, scores of entrepreneurs in India have emerged in the education space over the past few years. With digital classrooms, visual presentations, and a more collaborative form of learning where students can take greater control, these startups are demonstrating great results. The rapid evolvement of technology shows great learning outcomes beyond barriers; connecting teachers and students with new innovative learning methods. These platforms are bringing specialized course material to every individual aspiring for different government jobs and competitive exams, irrespective of their city, sched¬ule, etc. When it comes to initiating innovation in test preparations, the mention of Delhi-based Careerwill is worthwhile.
Leveraging the internet and software system that creates a virtual learning environment, Careerwill is playing a major role in democratizing the education landscape of the country. Co-founded by Pawan Kumar and Rakesh Yadav, the platform empowers learners in a revolutionary way that brings quality digital education to underprivileged students from remote areas of the country. The company provides live & interactive educational experiences for students with quality content. Its core offer¬ing is to render UPSC preparations to students from class 9 onwards.
While helping Millions of Students prepare for exams like SSC, Bank, Railway, C-TET, and other state Exams, it has launched Careerwill Online School to make education accessible to all at an affordable price for school students. With the vision to provide the best quality education at affordable course fees for everyone, the company has pooled experts from Mukherjee Nagar- the hub of education and test preparation, having decades of experience.
In an exclusive conversation with CEO Insights Pawan Kumar shares more about this revolutionary E-learning startup.
Enlighten us on various courses offered by Careerwill with key emphasis on flagship offering.
Careerwill's mission to democratize education emphasized the test prep vertical. The initial courses offered were for the government recruitment exams like SSC, UPSC, Railway, Banking, and all other one-day exams. Our flagship courses are Maths Offered by Rakesh Yadav, Co-Founder, and UPSC Foundation Course. With the success rate of our initial courses, we have launched Careerwill Online School to fulfill our mission of imparting education till the last mile.
We operate on a freemium model so that the student pays us after complete satisfaction after watching demo classes. We offer courses at very pocket-friendly prices as most of our students are from the rural segment of the nation. For an easy comparison, we offer test prep courses including quant, reasoning, English, and GS at just 999 each, the original cost of which is around 10-15k.
Also, where the private tutoring charges are around 2k for a month per subject, we offer all subjects for the whole year at just 2.5k for grades 9th and 10th. The quality of courses is best as all our educators have decades of teaching experience in the hub of ed¬ucation i.e., Mukherjee Nagar.
Careerwill is poised to revolutionize the E-learning industry with gamification of content, interactive live classes, and other innovative approaches.
What are the differential factors about your company's E-learning Courses that separate you from your competitors?
Careerwill has always kept the needs of the students as its priority. Focus has always been on providing updated curriculum LIVE and interactive classes. As we offer subject-specific courses, the learner always gets more knowledge than expected. For example, in a usual 100 hours, of course, the students get 120+ hours.
Careewill gives class notes to students prepared by the faculties so that all hindrances between teaching and learning are solved. As stated, most of our students are from the rural sector for whom even 500 bucks are so valuable, Careerwill tries to create value for each penny of their hard-earned money.
How have you expanded your understanding of eLearning principles and technologies and what factors do you consider when
assessing the effectiveness and efficiency?
Our pedagogy is matched with and aligned to the appropriate curriculum through clear objectives and relevance. We highly focus on learner engagement and make the session interactive and keep motivating them during the classes. We also have a very innovative approach to make students learn when it comes to the test prep segment.

For making E-learning effective and efficient we create LIVE interactive sessions, support 24*7 doubt solving mechanism, easy navigation for students, coherence, consistency, and transparency is the key to our motto that is "School Scholar Se Sarkari Officer Tak"

What kind of innovation/up-gradation is currently happening in your organization that can be reflected in your solutions?
We cater to teaching discounts, coupon codes, and referral programs for students. Community-based idea generation involves that we come with the most required course when the course requests reach 10000. We also offer free-of-cost content at times. Also, every week we give Free webinars so that the student gets knowledge from Indian and International experts.

Since its inception, how has the company nurtured itself? Illustrate the growth of the company in terms of revenue, clients, and geographical presence?
Careerwill started from an idea to educate students sitting away in far remote areas who have very lim¬ited access to resources. During our initial years, it was extremely difficult for me and Rakesh to onboard experienced faculties and make them ready to offer courses at 1/10th of their original prices.

Gaining their trust and making them believe in our passion was a very hefty task. Fortunately, we gained their trust by creating an impact in the lives of students from the far remote areas and at the same time being profitable within the first year of launching the app in 2018. We started with two employees and expanded into a team of 200+ people in just three years.

Pawan Kumar, Co-Founder, Careerwill
Pawan is a Btech graduate from the University of MMU. He worked at JBM and always dreamt of setting up a business in the education domain.

Rakesh Yadav, Co-Founder, Careerwill
Rakesh has done graduation in mathematics and taught advanced maths in a Delhi Govt school. He has been an excise inspector after clearing SSC.