Chennai Institute of Technology: Nurturing Ardent Researchers through a Decade of Phenomenal Excellence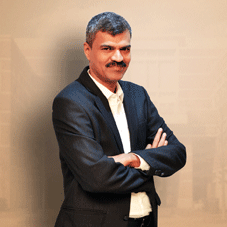 An integrant of research infused with excellent academics can absolutely create wonders in a student's journey. It has been proven that this integrated culture can endow students with incredible critical thinking skills, oral & written communication skills and intellectual curiosity, thereby taking their ken to newer heights. But the current education system in India is mostly about students memorizing concepts and reproducing textbooks in examinations with no proper understanding or critical thinking. In fact, the best solution to this grave problem is to perfectly integrate research into academic curriculums as early as possible, so that students vividly comprehend the nuances of every single concept they learn and develop viable ideas from it. Not only do the students get benefitted from this kind of culture, but also the faculty members from being exposed to a productive research framework and the educational institution on the whole through presentations and publications that fetch repute.
On the bright side, a majority of student populace in India has already grasped the significance of research and is manifesting genuine interests in under taking research. In tandem, there has also been an influx in the educational institutions that offer research across their academic curriculums. Emanating high from this influx is Chennai Institute of Technology(CIT), a perfect haven for students who are highly inclined towards innovations through research. CIT is proudly recognized as a Scientific and Industrial Research Organization (SIRO) by the Departmentof Scientific and Industrial Research (DSIR), Government of India, for imparting phenomenal excellence in offering fully-equipped research-oriented programs with no limitations to students.
About CIT's Linchpin
Acquiring this kind of excellence in the education industry is no mean feat! Silhouetting as the best Engineering College in Chennai and one of the Top 10 Institutes in Tamil Nadu, CIT is presently rejoicing its success – a decade of transforming future minds. All thanks to P. Sriram, Chairman of CIT and Founder & MD of MK Group of Companies, for laying the foundation of CIT with a greater deed. Back in 2010, Sriram witnessed a sheer dearth in talent and skills among the graduates who were grappling to meet the industry's expectations. This is exactly what triggered him to establish a finishing school program for graduates and eventually CIT,a well-renowned Engineering College affiliated to Anna University and approved by AICTE, New Delhi. CIT was built with a primordial vision of creating employable and skilled students who can take-up challenges of the society with ease, and thus bring-in changes in their own way.
Truly an Industry Connected Institution!
Sriram articulates, "I always dreamt about creating employable engineers for our nation who can excel as solution providers to the problems of mankind". He aims to make this dream a reality by spending most of his time with students at CIT and provide them the right set of facilities that can facilitate their growth. No wonder, CIT is well renowned as an IndustryConnected Institution that has grabbed the limelight across the industry and education fraternity even at an international level. This is indeed due to its spectrum of 17 Centers of Excellence (COEs), including RANE NSK Center of Excellence for Applied Research, Atalon Engine Research Center, COE for 3D Printing, Reverse Engineering, KYUTECH WABCO COE for IoT, and many more.
Highly equipped with well trained faculty members who hold both academic & industry experiences these COEs enable research scholars to pursue PhD under Mechanical Engineeringand Electronics & Communication Engineering departments. These departments entail approved research centers of Anna University, Chennai to undertake advance research & development projects and studies along with industry oriented projects in science, engineering and technology. Besides COEs, CIT deploys Innovative Learning Program (ILP) and Self Learning Program to allow its research scholars choose their domain of interest from a huge roster. While ILP provides learning beyond classroom, Self Learning Programs help them in understanding their own learning capabilities.
CIT is well renowned as an Industry Connected Institution that has grabbed the limelight across the industry and education fraternity, even at an international level
The Wall of Fame
Leveraging the best of its vast industrial connections, CIT has so far published 63 Web of Science and 58 Scopus indexed research articles and envisions publishing 100 more during 2019-20. Some of these publications include Results in Physics Elsevier Publication, Software Practice & Experience Willey Publications, Petroleum Science and Technology Taylor & Francis, and Simulation SAGE Publications. CIT also takes pride in its wide range of industry projects in 3D Printing, Robotics & Industrial Automation, Data Analytics IoT and Renewable Energy. Sriram adds, "Backing these projects are our stellar computational mechanics facility with highspeed computer systems & licensed softwares and specific research centers with industry collaborations". Adding more fame to this wall is its successful completion of 10 industrial projects to address the various research needs of industries during this very academic year.
They say "Kids don't remember what you try to teach them. They remember what you are". Clearly, the experiences of faculty members in an educational institution greatly matter, especially amidst the burgeoning competitions in every industry. CIT out classes in this aspect too. It has appointed eminent faculty members hailing from leading research institutions across India as well as abroad. To ignite their research interests in diverse fields of specialization, the institute has collaborated with pioneering industries in Composite Materials, Additive Manufacturing, Robotics, Automation, IoT Applications, Artificial Intelligence, Sustainable Environment and many other domains. Further more, the faculty members are motivated to indulge in hands-on industrial training programmes at CIT, along with diverse refresher courses and faculty exchange programmes in India and abroad.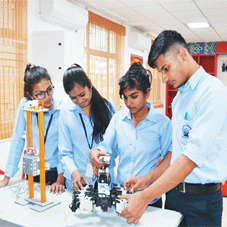 At the Backend
Admissions at CIT majorly happen through word-of-mouth publicity from its alumni and students. Besides this, the institute broadcasts about its yearly admissions over social media and also its achievements and awards in a range of competitions and events (both national & international). There is no wonder that almost 100 percent of the seats at CIT get filled very soon after the college opens, unlike other colleges. Moreover, the institute's prime focus is on admitting students from creamy
layer. Coming to the fees aspect it adheres to a fee structure that is approved by Anna University while offering Merit Scholarship 100 percent fee waiver for students with 190 & above cut-off and 50 percent fee waiver with 185-189 cut-off in their HSC Exams.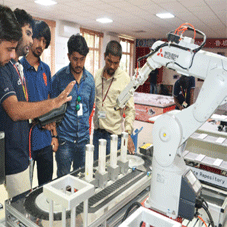 Even the placements at CIT have always been remarkable! Most of the students at CIT have been extremely fortunate to get recruited by their dream companies and pursue higher studies in globally reputed institutions. In 2019-20, the institute beheld great placements of its students across leading companies. There were 80+ recruiters, wherein 50+ of them were core companies which offered an average salary of Rs.4.2 lakhs per annum and the highest package of Rs.22 lakhs per annum to potential students.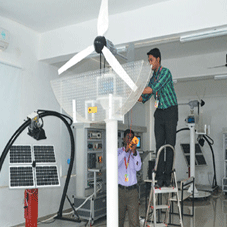 Prospective Plans
For 2020, CIT is all geared-up to help students in converting their ideas into tangible products and moulding them into successful entrepreneurs through Chennai Institute Innovation and Incubation Council, and Technology Business Incubator (TBI). Especially through the former Council, the institute conducts a lot of workshops, seminars and lectures in diverse areas such as Creative Thinking, Idea & Design, Innovation, Leadership Talk, Entrepreneurship, and Patents & IPR. Also, CIT envisages developing new COEs in Biomedical Engineering, AI,Data Analytics, and Hydroponics and two COEs in collaboration with HCL (for Embedded Technologies) and Maxbyte Technologies (for Industry 4.0). Apart from these, the institute will be unveiling an Industry Institute Collaborative Center to create more industry exposure for its students and a Research Park spanning 70,000 sq. ft. of area to promote innovation, incubation and research.
To further adapt the ongoing technological disruption, CIT aims to implement diverse technologies from around the globe in its breadth of research projects and also concoct appropriate curriculums to mould its students into directly deployable engineers. Sriram concludes, "Our focus is to transform CIT into one of the 'State-of-the-Art' facilities that is engaged in skilling, innovating and research activities, and someday soar high as an autonomous institute!"
KEY MANAGEMENT:
P. Sriram, Chairman
A Mechanical Engineer from AMIE, Sriram outshines as a successful first generation entrepreneur with extensive experience and expertise across the higher education industry.
QUICK FACTS:
Inception Year:
2010
Location:
Chennai
Centers of Excellence:
•RANE NSK Center of Excellence for Applied Research
•Atalon Engine Research Center
•IIT Bombay Remote Center
•COE for 3D Printing and Reverse Engineering
•KYUTECH – WABCO COE for IoT
•CISCO Networking Academy
•MHRD's Innovation Cell
•COE for NC Technologies
•T&VS COE for VLSI Design
•COE for Industrial Automation
•Accurate COE for Meteorology
•KUKA Industrial Robotics Training Center
•HARITA Composite Research Center in Mechanical Engineering
•PMKVY Skill Development Center
•PEGA University Academic Program
•Trimble Buildings Education COE
•COE for New Energy(Solar & Wind)