PES College of Engineering: Fostering Future-Ready Candidates Leveraging Research & Innovation-Oriented Academia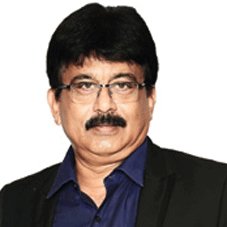 In the current era of the advanced world and competitive environment, technology and other changes in the society are demanding innovation in the education system. Also nowadays students need more than just academic excellence to succeed in the innovation economy. Thanks to the increasing number of educational institutions in India and their effort of amalgamating research and innovation with academics; it's definitely helping students to get future-ready. PES College of Engineering is one such educational institution renowned for its 18+ years of pursuit of undertaking research activities to simplify concept building and transform new ideas into innovations in pursuance of a new era of passion for researches.
With a belief that research and innovation is pivotal for the success of students, PES College of Engineering established its research centre PET Research Foundation in 2002. Since then, it has been offering research guidance under faculty of Engineering and faculty of Science while covering all the major disciplines of Engineering and Science in addition to Business Administration. CEO Insights indulges in interaction with Dr. H. V. Ravindra, Principal, PES College of Engineering, to comprehend more about PET Research Foundation's research approach, activities, and future.
Brief us about PET Research Foundation and the programs that the research centre is offering.
Research activities were formally initiated in PES College of Engineering with the formation of PET Research Foundation in the year 2002, because of the visionary instincts of our beloved chairman Dr. H.D. Chowdaiah, who wanted to enhance the research activities of the institute. As a result of this initiative, Research Centre of PES College of Engineering is presently recognized by Visvesvaraya Technological University and the University of Mysore.
Currently at PET Research foundation, there are 11 departments that are offering Ph.D in Engineering, Basic Science and Management disciplines. The departments comprise of Mechanical Engineering, Automobile
Engineering Civil Engineering, Electronics & Communication Engineering, Electrical & Electronics Engineering, Computer Science & Engineering, Physics, Chemistry, Mathematics, Master computer Application, and Master of Business Administration. The pillars of our research culture are its 60 research guides and 139 research students, who are perusing their Ph.D and are projected towards influencing the future of our country.
We are taking all the responsibilities to help our students to excel in their academics while supporting them to become the innovators in the society
Where is PET Research Foundation positioned as a research centre in the current education sector of India?
The centre has grown progressively over the years in terms of research experience and creation of infrastructure, where about 116 research candidates have already received their Ph.Ds and eight candidates have received M.Sc by research from VTU, Belgaum, University of Mysore and Kuvempu University. More than 1600 research articles have been produced and presented in different international conferences and published in international journals. Besides, we are also undertaking product development projects and have executed several MOUs with industries as part of our research and innovation activities. In addition to that, all the coordination work, compilation and dissemination of scientific & technical information, along with registration for the patent of products and more are being taken-up by the centre. About Rs.2 crore worth of project funding has been received by the institute from different funding agencies for carrying-out innovative technical projects and five patents have been filed as an outcome of innovative research carried out at the institute.
The institute has been regularly conducting national and international conferences in order to enhance the interaction amongst different research communities across the country as well as the globe. Putting it in a nutshell, we are taking all the responsibilities to help our students to excel in their academics while supporting them to become the innovators in the society.
Tell us about the professional experience that your faculty members bring to the table and how do they contribute towards these research initiatives?
Intrinsically, the research guides are
equipped with both industry and academic experience from various fields. Most of the guides have got their doctorate degree from prestigious institutes like IITs & IISc, where they have experienced high-quality research with good exposure to the kind of infrastructure that is essential for researches. Their exposure and experience have helped in building the research facilities at PET research centre. Their previous experiences have also helped in the preparation of research proposals to get submitted to different funding agencies for project funding. The creation of research facilities has created opportunities for deserving UG & PG students to take up higher level technical projects as part of their curriculum requirement.

How are you updating yourself with the latest technologies/education sector trends in order to make PET Research Foundation to reach its future goals? Also, walk us through the future roadmap of PET Research Foundation.
PET Research Foundation is taking measured steps to help its faculty members to obtain a doctorate degree in their respective fields of technology, in order to keep the research activities abreast with the global technological developments. The institute is encouraging the faculty members to apply to different agencies for research funding through which the research infrastructure could be enhanced at the institute level. Besides, the research foundation is encouraging quality research publications by providing suitable incentives for the same.

Plans are also afoot for encouraging collaborative research with partner institutes as well as establishing MOUs with research-oriented industries. Since research is a continuous process, progression in research can be maintained only by motivating the faculty members to involve proactively with research activities.

Key Management:
Dr. H.V. Ravindra, Principal
Dr. Ravindra is a successful educationist and visionary with over 35 years of experience in the teaching & education system. He also holds an experience of 29 years in research and innovation, where he has guided 13 students to attain their Ph.D.

Location: Mandya
Research Projects:
•Conversion of conventional two wheeler into Hybrid mode with Regenerative braking system (RBS)
•Hand gesture based communication for specially abled people
•Seed sowing, ploughing & waste grass cutting Robot utilizing Android smart phones
•Microcontroller Based Waste Segregator
•Design and Fabrication of Water Hyacinth Harvesting Machine