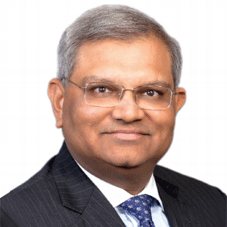 With unending technological innovation and burgeoning demand, the healthcare industry in India is witnessing great progress. In fact, it's the dawn of a new era in the healthcare space which is directed by a convergence of technology and healthcare to bring in a digital transformation in the way doctors and patients interact. In India we have not focused on Primary health care and this presents an unmet need and an opportunity for quality healthcare providers. New players have an opportunity to provide high quality digitally enabled healthcare services. Bangalore-based DocOnline is a healthcare company that is formed with the vison of making quality healthcare accessible for all. As a digital primary health care platform, DocOnline combines medical knowledge with technology to provide relevant, trusted and accessible healthcare. It's in-house doctors who have an average experience of 8 years and have been trained and equipped to diagnose and treat illness and health conditions remotely.
CEO Insights takes the rare opportunity to interview the healthcare industry veteran Manasije Mishra and gain some insight into his one-stop healthcare services firm that is solving critical healthcare challenges in India.
How is DocOnline positioned in the current mHealth segment of India? Brief us about the various services offered by DocOnline and its unique benefits?
We operate at the quality end of the market and have invested in our own in-house doctors. We have a senior clinician who is constantly training, monitoring and encouraging our doctors to provide quality care. We believe that telemedicine is the best way to deliver effective primary health care to a family. We are already impacting the lives of over two million Indians and the numbers are growing rapidly.
In addition to doctor consultations, we offer a wide range of diagnostic packages and also provide free on-
demand medicine delivery all over India. Our B2C App has over 450,000 customers to whom we are providing unlimited doctor consultations for an annual fee. The primary user can add up to three family members in his service package absolutely free of cost. Members can consult DocOnline's doctors, obtain treatment & guidance. Our doctors provide digital prescriptions, DocOnline arranges for home delivery of medicines and home sample collection for diagnostic tests at discounted prices.
We have an integrated digital Primary Health Centre technology platform that integrates various medical devices, diagnostic tools and biometric devices
In addition, the app allows you to access details of your previous appointments, your medical records, allows you to set up reminders for your medication, monitor your health parameters and complete a health risk assessment.
What is the magnitude of DocOnline's technology compliance? To what extent has the company been able to meet up the expectation of its users?
We have a wide range of offerings for our customers. We offer an omni channel experience from our website, APP and telephone. We have an integrated digital Primary Health Centre technology platform that integrates various medical devices, diagnostic tools and biometric devices. We run e-PHCs in remote parts of rural India that provide a real-time customer journey including doctor consultations, on sight blood tests and pharmacy delivery in a tough operating environment.
Our proprietary state-of-the-art telemedicine and e-clinic solution is definitely our biggest strength. With the inclusion of global Med-tech standards like HIPAA, HL7, ICD10, SNOMED CT and with the advanced CDSS to support the clinical decisions, it is by far one of the most competent & comprehensive products available in the global market.
Our technology allows us to integrate with a variant of providers and front-end interfaces. We also integrate with multiple IoT and other types of medical devices and build seamless interfaces with different partners.
How is DocOnline responding to COVID-19?
The outbreak of Covid-19 has provided an opportunity to enhance the acceptance of telemedicine in India. As a high-quality provider, with clinical processes and protocols, robust and flexible IT systems and a great team, we are well positioned to take advantage of the growth in the telemedicine market.

In response to the public health emergency, we have decided to offer free doctor consultations for all health problems until the situation abates. We have further launched an automated chatbot to help individuals understand their coronavirus symptoms and classify their COVID 19 risk as low, medium or high. Six doctors have also worked full time on the Karnataka government COVID 19 help line and recently two of these DocOnline doctors were recognized as being among the top ten contributors to the government helpline. These initiatives by us are to support the community & government and reduce the burden on the physical healthcare system.

How would you sum up the journey so far?
Over the last few months, we have grown rapidly. We have more than doubled the membership base and consultation volumes have gone up by over 60 per cent. It's a privilege to work for an organization that is engaged in solving critical healthcare challenges in India. In the current public health emergency situation, we at DocOnline have launched several initiatives to support to our stressed healthcare system. I am proud to be leading the team in this endeavor.

What is the future like for DocOnline in the industry? Tell us about the definite plan of actions you have thought up for the upcoming days?
We would like to deliver relevant, trusted and accessible care to our members. This requires us to constantly innovate and keep on updating the clinical and well as user interface systems. Digital Primary is evolving rapidly and our ability to deliver good care, including diagnosis, pathology, pharmacy delivery and remote support is improving rapidly and we are right at the forefront of this revolution.

Manasije Mishra, MD
Manasije is an Economics graduate from Delhi University and an MBA from XLRI, Jamshedpur. Prior to DocOnline, he built vHealth by Aetna and was the CEO of Max Bupa Health Insurance.

Offices: Bangalore Hyderabad