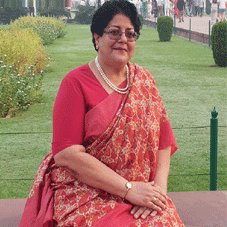 "As India is progressing towards Education 4.0, it has tremendous potential to achieve exponential growth of intellectual capital for the well being and prosperity of all. The top most priority of Education 4.0 must be the emphasis on personalization to match the capacity, requirements and pace of individual learners along with interactive, collaborative work. Judicious use of technology will make the entire learning process more engaging and impactful. Accordingly, the assessment systems must be based on analyzing a student's conceptual understanding and critical thinking skills through experiential learning based projects," says Dr. Amrita Dass (Founder-Director, Institute for Career Studies, and Chairperson & Managing Director, ICS Education Ltd.).
The ultimate aim of education is to prepare students for life with career choices that would tap their potential to the fullest. Hence, it is essential for them to access the expertise ofcareer guidance counsellors. Keeping in mind that 'there are no ideal careers, only ideal choices', it is they who facilitate the best educational and career choices based on a student's aptitudes, interests, talents and aspirations.
"The top-most priority of Education 4.0 must be the emphasis on personalization to match the capacity, requirements and pace of individual learners"
Creating the legacy of pioneering such highly specialized services of career counselling and guidance in India is Dr. Dass. A leading educationist and internationally renowned Career Consultant, she along with her sister Kavita Dass and eminent team of career counsellors have been empowering generations of students to be future-ready. Known for her deep knowledge, insights and futuristic vision, Dr. Dass recently organized two conferences on Education 4.0 and Careers 4.0, bringing together all stakeholders to make the students future ready. These were the first ever to be held in the world!
A Pioneer Innovating Incessantly
Her 1985-established institute strives to sustain its first mover advantage and retain its pioneering position in the field of career counselling with the introduction of innovative and state-of-the-art 'hitouch hitech'counselling and guidance services. These are aligned with the emerging fourth Industrial Revolution and the consequent Careers 4.0 scenarios. Leveraging its in depth knowledge and hands-on experiential learning accumulated over the years, the institute has designed the first-of-its-kind Post Graduate Diploma in Career Counselling & Guidance a cutting-edge online courseware for counsellors and teachers. ICS enjoys the strategic position of implementing and facilitating both the latest trends in education (school and university) and careers for making students future ready. The institution works closely with all stakeholders students, parents, teachers, eduleaders, corporate and policy makers to enable the myriad pathways from class to career and beyond.
ICS has the distinction of conducting its counselling and guidance programmes in more than 300 leading residential and day schools, colleges and universities, reaching-out to over 3,00,000 students through a dedicated team of eminent counsellors and professionals in India, Middle East and South Asia. More over, the institute is widely appreciated for designing and delivering a wide range of educational and professional training programmes for teachers and eduleaders. Having successfully trained over 10,000 teachers and more than 1000 principals and eduleaders since its inception, ICS also specializes in providing consultancy to educational institutions at various levels. Furthermore, the institute has forged alliances with foreign universities in UK, Canada, US, Singapore and Japan for various innovative student centric programmes. Not stopping there Dr. Dass has conducted leadership programmes for corporates,
both national and multinationals.
Reaping the Rewards of Perseverance
The first spark of her fascination for the education field was lit by her grandmother Dr. Constance Prem Nath Dass,(the iconic first Indian Principal of Isabella Thoburn College, Lucknow from 1939-45) and aunt Dr. Mohini Dass, RCOG, (an eminent gynaecologist). The credit for her commendable leadership qualities goes to her parents, Amarjit Kumar Dass(the first Director General of Police, UP)and mother Tehrim Dass(a renowned philanthropist and social worker). Their belief in her and encouragement at each stage played a vital role in developing Dr. Dass' potential to the fullest, helping her excel in all her endeavors. Dr. Dass comments, "I have been abundantly blessed in my journey to have my parents and many family members as inspiring role models. Teaching, counselling, mentoring, leading, community service and philanthropy are deeply embedded in my DNA. Traversing the road less travelled has been a truly joyous and fulfilling experience!".
The assessment systems must be based on analyzing a student's conceptual understanding and critical thinking skills through experiential learning based projects
The Beginning
Dr. Dass had a fun filled childhood, where she along with her four siblings got quality time from their parents in a nurturing, caring and loving environment, which shaped their personalities and made them a close-knit family with deep bonds. At a time when the search for a 'suitable boy' started even before the age of 18 years her parents supported her in following her heart and making choices that resonated with her true callings in life. Dr. Dass was focused on pursuing doctoral studies and considering marriage only to an enlightened 'new age' man who believed in gender equality, equity and interdependence. "My friends often commented that this was 'an impossible dream' and so it was!" she quips.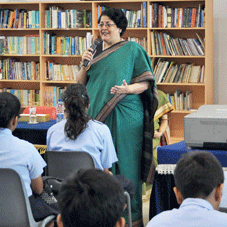 As her entrepreneurial nature propelled her to make a difference in the world, she searched (before the advent of the Internet) for a fellowship that enabled her to pursue doctoral research at the University of London. This is where she realized that there were infinite opportunities that students were unaware of and decided to initiate career guidance services on her return. "When my mother suggested the name Institute for Career Studies for my dream venture, I exclaimed that this was too big a name for a startup. She responded, 'you will grow into it'. Her words were truly prophetic!" recollects Dr. Dass.
However, it wasn't all rosy three and a half decades ago, due to the lack of awareness regarding the pressing need for Career Counselling & Guidance. Changing stereotypes and transforming the mindsets of educationists & parents to get them to appreciate its importance in a student's life for success in a 'Career by Choice, not Chance' was an uphill task. But hard work and perseverance had been her hallmark even before she embarked on her entrepreneurial venture. Today, under Dr. Dass' able guidance, ICS stands tall as a pioneer which was recognized with The Times Group 'Award for Excellence in Education' for its outstanding contribution.
Worldwide Appreciation
Dr. Dass professional and philanthropic contributions have received many accolades as well. In fact, her biography has been included in the Who's Who in the World 2015 (32nd Ed.) for exemplary contribution in the fields of Education and Career Guidance. Dr. Dass has presented papers and participated in many international conferences, including the UN World Summit for Social Development (Copenhagen, Sweden), the UN Conference on Women (Beijing), the
State of the World Forum(San Francisco), the International Women's Dialogue (Houston), and the Global Knowledge Partnership (GKPII) meeting at Kuala Lumpur organized by the World Bank.
She has been invited by several government entities worldwide, including the British Council(to visit eight UK Universities), Singapore Education Board (where she spearheaded a group of educationists to Universities & Institutes of Higher Learning), Canadian Education Centre(led a group of renowned Heads of Schools & Educationists to 16Canadian universities), American University of Barbados (as a Guest of Honor)and recently by Nagoya University, Japan to conduct a special session on 'Being Future-Ready'. She was also a Special Invitee for the Patrician Conference on Education in Ireland in 2008 and co-chaired the Global Leadership Conclave for School Principals in Singapore in 2007.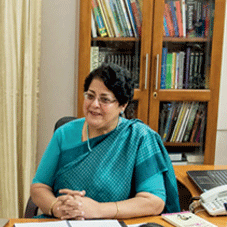 The Road Ahead
In keeping with her vision for being future ready, Dr. Dass has developed a strategic action plan for the optimal use of technology to upscale ICS' reach pan India and globally. This will facilitate ideal educational and career choices! She aims to connect meaningfully with all stakeholders students, parents, teachers, counsellors, principals and so on, for creating an enabling educational ecosystem along witha substantial value proposition. "We aspire to ensure the holistic development, mindfulness, happiness, success and fulfillment of each student as an ongoing process in their journey from Class to Career and Beyond! We will continue to hone the professional knowledge and skills of educators, counsellors and edu-leaders to respond effectively to the challenges of Education and Careers 4.0,"concludes Dr. Dass.
KEY MANAGEMENT:
Dr. Amrita Dass, Founder, Director, Institute for Career Studies
Dr. Dass was an extraordinary student who was awarded the Mary E. Shannon & Mrs. Prem Nath Dass merit scholarships and Best Woman of the Year trophy while pursuing her B.A. at the Isabella Thoburn College, Lucknow, along with two gold medals in M.A. from Lucknow University for securing the first position and topping the History Department. She is a columnist for many leading Indian newspapers & magazines and writes on a wide range of educational, career, socio-economic development and leadership issues. Being multifaceted, she recently landed an unexpected role in 'A Suitable Boy', a forthcoming BBC production directed by Meera Nair.
Favorite Hobbies:
Travel, photography, reading, gardening and watching acclaimed movies.
Favorite Cuisines:
Awadhi
Favorite Destinations:
Having travelled widely across the globe, she has seen the celestial Northern Lights. Natural beauty, history and culture being the priorities for her travel destinations, she plans to visit South America and the Antarctica in 2020.
Maintaining WorkLife Balance:
Dr. Dass' day gets a flying start with yoga. Time management with mindful prioritizing on both professional and personal fronts is what enables her to focus on the concept of Kairos (quality time).
Words of Wisdom for Budding EduLeaders:
Education 4.0 is 'an idea whose time has come!'. Hence, you have a central role in shaping the destiny of students, the nation and the world. Do this with passion and compassion to make a significant difference.
Awards:
•Lions Club Award for Outstanding Social Work
•Rotary Award for Vocational Excellence
•TCS-Woman Achiever of the Year Award
•Outstanding Woman Achiever Award by LMA
•Her biography has been included in the Who's Who in the World 2015(32nd Ed.) for exemplary contribution in the fields of Education and Career Guidance