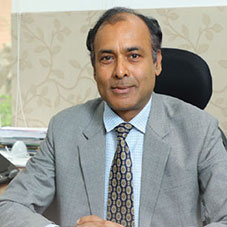 Today, energy efficiency and renewable sources including solar and wind power, fuel cells, and hydrogen based energy storage facilities as well as batteries for electric automobiles and efficient lighting are rapidly becoming the norm in the global energy sector. The problem, however, is that these developments are dependent on a number of critical or strategic metals that can only be produced economically in a way that is ecologically benign and sustainable by a small number of countries using novel technology. High purity nickel, cobalt, copper, antimony, gallium, vanadium, germanium, indium, and other rare earth elements are only a few of the metals on this list.
"To be successful in the modernday, businesses must rely on world class subject expertise, digital capabilities, and sustainability principles"
In sufficient quantities of these important metals are found in India's geological resources to be profitably extracted, as is the case in many countries. Fortunately, several of these metals may be found as minor metals in some of the waste generated in large lead, zinc, copper, and aluminum processes. It is true, however that the production of these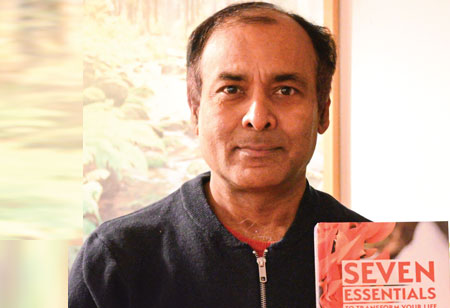 minor metals calls for very specialized technology, none of which can be found in India at the moment. This is why Ore2Metal, led by Dr. Barun Gorain, is partnering with global firms to establish metal refineries in India that use novel technology to recover these key metals from diversified mining and smelting waste streams. The goal is to produce high purity metals that are compatible with India's green economy in a way that is both cost-effective and environmentally friendly.
Dr. Barun Gorain, the President and CEO of Ore2Metal Inc. continues to make a big contribution by utilizing world class technology to produce strategic metals. Dr. Barun has worked in the mining business for over 25 years, focusing on copper, zinc, nickel, and cobalt as well as precious metals (gold, silver, and platinum materials) in production, capital projects, and technology implementation. In an exclusive interaction with CEO Insights Dr. Barun speaks about his extensive professional journey.
After working in the mining industry for over 25 years, what motivates you today?
Minerals and metals are thriving industry that directly supports worldwide modernization efforts and economic progress. Whether it is for contemporary infrastructure, communication, transportation power production, renewable energy, safety, and security, or even day-to-day life the importance of minerals
and metals has risen dramatically. Adding to what motivates me the most is the capacity to deliver world class cutting edge or advanced technology or under standing of how to extract minerals and metals in an efficient, cost effective and environ mentally friendly way by utilizing domain expertise, digital and sustain ability principles.
Essentially, we are developing a partnership model to help companies implement advanced technologies for producing high purity metals from complex ores and mining waste
Describe Ore2Metal and its current market position. What distinguishes the company and keeps it ahead of the competition?
ORE2METAL is all about forming partnerships with mining companies to build plants for the production of strategic metals from complex/ marginal ores as well as from waste generated during mining and smelting. Ore2Metal and its partners are uniquely positioned to serve the industry in the value addition drive for their stakeholders due to their expertise in innovative mining and processing technologies as well as digital and sustainability. We are primarily a technology company that uses cutting-edge domain knowledge, digital technology, and sustainability to maximize metals recovery from complex ore bodies and waste whether from mining, smelting, or electronic waste.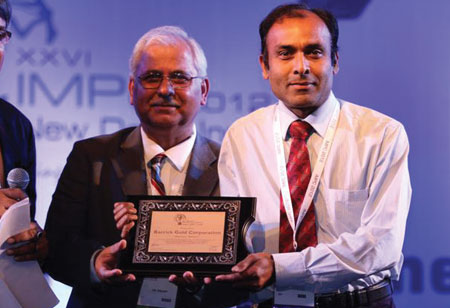 Tell us about the company's unique strategies and technological advancements that have been put in place to meet your clients' needs.
With the help of cutting-edge technology and domain expertise, we focus on three main sectors of the business. It's possible to maximize metal output while minimizing waste from mining by using integrated mining and processing techniques. Digital integrated mining, pre concentration, and tailings recycling are all examples of this new technology. In addition, we implement revolutionary processing technologies for recovering key metals that concentrate on high purity metals and value added products like nanopowders and super alloys for the green economy.This includes metals manufacturing for EV batteries, as well as rare earth production for solar panels, electronics, and green energy.
Tell us about the company's unique strategies and technological advancements that have been put in place to meet your clients' needs.
Utilizing the latest technology and in-depth expertise, we emphasize the following three main areas First is integrated mining and processing, which is less expensive better for the environment, and lets you get the most metal out from each ton of ore or waste. These include digital integrated mining, hydraulic ore transportation, preconcentration, and tailings recycling. Secondly we explore revolutionary processing methods for recovering metals, such as metal vapor refining and chloride metallurgy, which focus on
high purity metals and value added products like nano-powders and super alloys. Another source of energy and minor metals is mining, smelting, and recycling electronic trash. The manufacture of metals for EV batteries, as well as rare earths for solar panels, electronics, and green energy, are all part of this effort.
As an industry expert, how do you intend to use your extensive experience to propel Ore2Metal Inc. to greater heights?
It is our goal to help firms apply breakthrough technology to create high purity metals from difficult ores and mining waste through a partnership model. The mining and metals business is not an easy place to introduce new technology since many organizations are risk averse and prefer to use technologies that have already been tested and proved. Unfortunately today's mining and processing problems are so complicated that off the shelf solutions are out of the question.
Many of today's companies are being compelled to embrace new technology due to a lack of available resources, a dearth of skilled workers and stricter environmental restrictions. In order to be competitive, businesses must incorporate advanced technologies that focus on domain expertise, digitization and longterm sustainability. Furthermore, here is where the main prospects lay in terms of maximizing metals recovery, minimizing waste, and earning a premium from the production of high quality metals for the fast expanding need for modernization.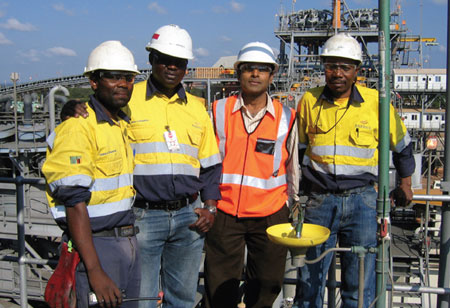 You have a Ph.D. and have held leadership positions in well known organizations. What, in your opinion, has been the success mantra that has consistently helped you achieve positive results?
When it comes to dealing with issues in the minerals and metals sector, the mantra of implementing modern technology has been crucial, allowing for cost effective, environmentally friendly solutions with high quality outputs that not only make a strong commercial sense right now but also make the business sustainable in accordance with the expanding needs of critical or strategic minerals and metals all over the world.
What advice would you give to the industry's upcoming leaders based on your extensive global experience?
Today's world requires a technology driven firm that addressessignificant challenges. To be successful in the modernday, businesses must rely on world class subject expertise, digital capabilities, and sustainability principles. All three are necessary to supply the appropriate goods, support, and services in an ever-changing world.
Dr. Barun Gorain, President & CEO. Ore2Metal
Dr. Barun holds a Ph.D. in Metallurgical Engineering from the University of Queensland in Australia and a B.Tech. in Mineral Engineering from the Indian School of Mines(now IIT Dhanbad). Dr. Barun's previous positions include Chief Technology Officer for Hindustan Zinc (Vedanta), Director with Barrick Gold in Toronto, and Group Leader at Teck Resources in British Columbia.