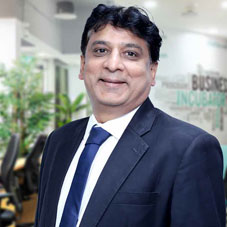 A visionary in its true sense, John doesn't hesitate to understand various business aspects from Operation to Business Development, Administration, Auditing, and more to solve problems. At the end of the day, the quintessence of his leadership is leading from the front by putting himself into a task, working with the team, and guiding them to solve the problem. With 40 plus years of experience in technology, governance, and policy, John forms the most accurate picture of a great Executive and role model. His ability to design effective strategies and consistently ensure better performance and growth for incubatees is highly inspirational.
In order to honor his contribution to paving the road to progress by keeping up with technology evolutions, CEO Insights engages in an exclusive interview with him. Peruse his valuable inputs below.
Tell us about your professional journey so far and what drives you today as an industry leader.
Apart from being the CEO of ZtartUp Network, I am on the Board of Startup Village by mUrgency Business Incubator, Board of mUrgency , and Director of MU Holdings. I have also founded Intelligent Beings, an organization that leverages emerging technologies to realize smart industry and ecosystems of innovation and collaboration. With ardent interest in finding tech-oriented solutions, I believe in helping companies to establish and scale up in this fast-changing world and have done so with several of them. This aligns with my overarching mission to leverage technology to find and bridge disparities.
What excites you the most as a leader, and what are your goals for the business?
After decades of dabbling in various entrepreneurial ventures of my own, the prospect of imparting decades of knowledge and experience aggregation to the next generation of startups and entrepreneurs excites me. In a dynamic world and even more dynamic city like Dubai, my goal is to utilize the latest technology to fine tune old solutions and find new ones. There is no dearth of innovators, but the challenge today has become finding the right avenues and resources like an elaborate jigsaw puzzle. Our goal at Ztartup.com is to ensure that these innovators and disruptors are given a springboard to transform their ideas into sustainable business models.
Under John's leadership, ZtartUp.com incubates, nurtures, accelerates, and scales startups
How would you define ZtartUp Network as an organization and its position in the market? What is the unique proposition that your organization offers to clients?
Ztartup.com was established with the mission of pushing Dubai's boundaries beyond being an international business hub and into the destination for the next cohort of innovators, disruptors, and thought leaders. The infrastructure and the connectivity in Dubai are unparalleled, and it is the fertile ground for ideas to sprout and enterprises to take root. For these ideas to turn into economically viable businesses, support and mentorship are integral. Ztartup.com is a sector agnostic business incubator and we work to foster synergies between our incubatees. This has led to us having a vibrant and collaborative community of entrepreneurs and teams working together and making each other better.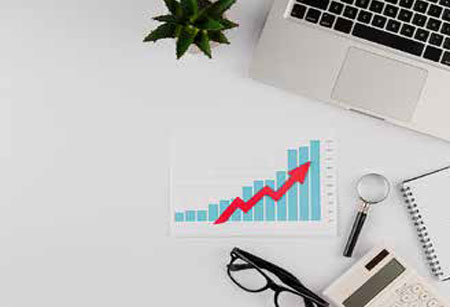 What are the major projects that you have undertaken till now? How did you overcome the challenges associated with them and what did you learn from them?
At the peak of the pandemic, the world was at standstill and the tourism industry was devastatingly impacted. Instead of just trying to stay afloat, the travel & tourism verticals of ZtartUp.com shifted gears and ramped up its activity by leveraging technology. While there existed an entire ecosystem for travel, the potential it held as an interconnected entity was heretofore untapped. We ramped up operations to integrate and aggregate these verticals ie visaguy(visa issuance), zafaari(ticketing),thrillark(experiences), and airportassist (arrival/departure services) into one cohesive network of cross-pollinated platforms. This allowed a traveller to seamlessly complete his entire journey within this ecosystem.
Enlist some of the cherishing

recognitions received in recent times.
The resounding success of the above case study resulted in a myriad of accomplishments for this ecosystem. Airport Assist was shortlisted for The ATM Draper-Aladdin Startup Competition 2022 and came in fourth place. They also notched up their airport links to 1000+ globally. Zafaari was shortlisted to pitch at the Arabian Travel Market 2022 in Dubai. Thrillark was listed in the top emerging startups in the Middle East by Best Startup Asia. This mainly came from them streamlining efforts to bolster intrastate tourism and as a result, they could bring in AED 20 Million+ in revenues. What's more, when their industry counterparts were at their wit's end, the teams were working harder than ever to speed up their operation. All in all, under the aegis of Ztartup.com, the incubatees saw light when the industry across the globe was plunged into darkness.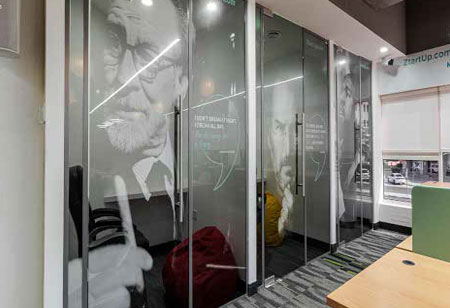 How do you maintain the perfect balance between your personal and professional life? What is your success mantra as a leader?
My secret to maintaining a happy personal and professional life is to 'Live and let live'.Speaking of my leadership philosophy or success mantra, I believe in getting my hands dirty and working with the team. I might not be a master at things, but I would love to give my best to understand the nuances of the issue and learn relevant technology or process to guide the team better. In my opinion, leader attributes to Listening Enthusiasm and Dedication Earn Respect, and team signifies Together Everyone Achieves More.
What are the changes in market behaviour that you anticipate? In the light of your strong experience within the industry, what advice would you give to budding industry leaders?
I see the Metaverse and AI assimilating into every aspect of our collective lives. Capitalizing on this right away can help stay ahead of the curve. My advice for young minds is to trust your instincts. But the instincts must be honed by asking questions and learning from veterans. I also believe that one must strike a balance between work and personal life. Most importantly, homeostasis is what helps one's innovation and life flourish.
Dr. V FRANCIS JOHN, CEO, ZtartUp.com
Francis has accumulated over four decades of experience in technology leadership, strategic investments, disruptive technologies and developing corporate strategies that result in transformational growth.
Hobbies:
Collecting & Understanding Data
Favorite Cuisine:
South Indian
Favorite Book:
Give and Take by Adam Grant
Favorite Travel Destination:
Dharamshala, Himachal Pradesh(India)