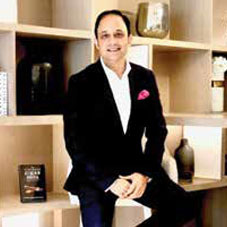 Breaking the boundaries, Indians are becoming the torch-bearers of the new-age globa l business world. The turning point to this positive gesture began with Globalization, which came as a boon for Indian go-getters at the international level. Today, they are marching ahead and making in-roads to global careers that they have dreamt of! A few courageous leaders have already donned the cap of being entrepreneurs in the international market. And we take huge pride in appreciating the enormous efforts of Indian leaders who are the trendsetters in leading revolutions in UAE. Recognizing Umar Bin Farooq as one such professional, we present an exclusive interview with him. As a leader with remarkable attributes to lead the team into a high performing family the CEO of One Broker Group is recognized as a maestro in real estate sales operations. He has handled a multicultural and multinational workforce and brings the entire team together. Kindly peruse the snippet of the conversation.
Throw some light on your professional background & experience. How did you start your entrepreneurial journey?
I began my professional journey in the early 2000s, while I was still pursuing my UG in Delhi. Hailing from Kashmir, I was also parallelly running a business that was into carpets and scarves. I must say that my entrepreneurial spirit and mettle were deep-rooted within me since my childhood. However, after completing my Bachelor's in Information Technology, I moved to Dubai. Honestly, the idea was not to look for a job but spend some time in Dubai and go to the UK for my master's. I saw huge opportunities in Dubai and started my career there with Emaar properties - one of the biggest developers in the Middle East. At Emaar, I was managing one of the companies, Hamptons International, and was mandated to build the sales teams, strengthen client relationship management, assist agents and oversee the overall functioning of the teams in the numerous branches across the
UAE. My official mark in entrepreneurship happened in 2012 with the start of Ottomans International Property Broker. Subsequently, in 2016, I founded One Broker Group.
Umar dedicates himself to developing sustainable and strategic partnerships with the clients, developers, and his colleagues
Give us a brief on your brainchild & its significance.
My first company, Ottomans International was established as a boutique real estate brokerage company with extensive experience in renting and selling residential and commercial properties. While I was indulged in thorough market research, I witnessed a huge gap in meeting the requirements of private developers and land owners. These developers and owners don't have a strong back-end team for sales and operations. Mostly, it's costly for them to get the right people on board. This gap in the market led to the ideation of One Broker Group.
Carrying expertise in the same field, I began focusing on exclusive developments with intelligent professionals who are committed to delivering unparalleled experiences to our clients, from Development Advisory, Turnkey Property Development, Portfolio Management, Sales, Lettings, Short-Term Lettings, Property Management to Mortgage Advisory. While most of the players focus on regular brokerage, we had a keen eye for exclusive developments and began offering 100 percent support for selling, marketing, contracts, unit registering, collecting payments, and more. Today, we are one of the leading real estate companies in Dubai focusing on the sale of residential villas and apartments. As the name suggests, we are just that One Broker any developers would need for all their requirements.
How has the journey of One Broker Group been? Highlight some milestones achieved so far.
Dubai is a country brimming with Developers and Landowners who often cannot onboard many agencies for their sales and operational goals. This is where we disrupt as a versatile solution provider that offers complete solutions in one place. So far, we have done around 16 projects with a total value of over 20 Billion AED.
Our recent project is a ground+52 storeyed high-end building in Dubai Marina. We are also coming up with three projects and planning to release 1100 units (Villas, Luxury, and Ultra Luxury apartments) in the market between September and December 2022.
With a strong team of 140+ talents, we are one of the few brokers to manage projects for the Dubai Land Department, Government of Dubai. Currently, we are managing the administration part for two buildings with them.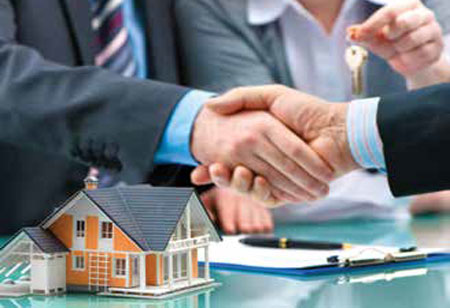 What are the major challenges you have experienced in your journey so far? How did you overcome them & what did you learn from them?
Everyone will have their fair share of ups and down, and I had mine too. I was very young when I realized the gap in the market and started my own venture. With not much experience, there were several wrong decisions and mistakes in the journey initially. However, I strongly believe that if you're hardworking, focused, dedicated, and consistent, you will always achieve your goals.
Speaking of challenges, keeping pace with the rapidly changing global markets is an inevitable challenge. Change is necessary and adapting to those changes is extremely important for businesses in Dubai. In the last couple of years, there has been a great shift to digital and advanced Cloud and AI systems. These advancements are making our lives easy but could be difficult to adapt at times. Apart from these, there are/will be several intangible uncertainties in global markets.
Umar Bin Farooq, CEO,One Broker Group
Umar, CEO, One Broker Group With over 18 years of experience in Dubai's real estate industry, he is backed by a wealth of experience of Dubai property market, from deep insight into acquisitions, structuring deals, planning, project development and market analysis. He started his real estate career as a Property Consultant with one of the leading developers in Dubai. In 2012, he founded Ottomans International and contributed an integral part to building the One Broker Group in 2016.
Favorite Cuisine:
Indian Cuisine
Favorite Destination:
Kashmir and London