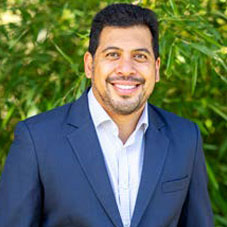 The plastic recycling market has become increasingly important in recent years as the world becomes more aware of the devastating impact of plastic waste on the environment. Dr. Vivek Tandon, the founder of REVALYU, is a visionary leader who is making a significant impact on the environment by shifting the mindset of scientists and engineers towards finding innovative ways to reuse plastic waste. His leadership is driven by the commitment to create a sustainable future for the planet, as he inspires his team to tackle this challenge with passion and edication. Vivek's efforts serve as a shining example of the kind of leadership and innovation that is needed to create a more sustainable and environmentally conscious world. CEO Insights recently in a one on one interaction with Dr. Vivek Tandon, founder of REVALYU. Let's hear more about his journey from the below interview snippets.
Briefly describe your professional background and experiences. What motivated you to create REVALYU and what motivates you now?
During my schooling in Africa and India, I found myself more interested in solving everyday problems than paying attention in class. It was about two decades ago that I came up with the concept of 'Mines Above Ground' which emphasizes the value of objects that still have significant worth after their primary use has been fulfilled. I aim to create a shift in perspective so that we move away from the concept of waste treatment and rather view waste as a valuable commodity that can be transformed into a product of equal or higher value than the virgin grade material it once was.
PET plastic bottles are one of the substances that are thought to be a large pollution, so I invested a lot of effort in researching how to recycle PET plastic bottles successfully and affordably.
Could you describe the distinctive opportunities Imperial College London provides and what you learned from the campus outside of the classroom?
I have spent most of my childhood in different parts of Africa, and attending Imperial College in central London was a remarkable experience for me. Although the streets weren't paved with gold, there were abundant opportunities. Despite sounding like a cliche, it was genuinely amazing to be part of a diverse community with individuals from various backgrounds who came to London in search of opportunities.
REVALYU is the only company which offers a commercially sustainable chemical recycling solution capable of reverse engineering a PET plastic bottle back into ester
I succeeded in my degree program thanks to the help and guidance of my incredibly smart friends, who supported, encouraged, and mentored me throughout. This was a valuable lesson for me, as it taught me that surrounding myself with good people and listening to them carefully can help overcome challenging obstacles.
Could you tell us about the company's recycling technology?
At present, PET is manufactured by combining two chemicals derived from crude oil distillation: terephthalic acid and ethylene glycol. Both substances undergo esterification to produce a compound known as an ester, which serves as the fundamental building block for creating polyesters (mostly chains of esters) used in products such as bottles, packaging, clothing, and cling film.
Founded in 2007 as PERPETUAL GLOBAL TECHNOLOGIES and now known as REVALYU, it's the first sustainable chemical company globally, providing an ecologically sound ester(rEster) that can be used as a direct substitute for conventional oil-based esters.
How would you define REVALYU as an organization and its current position in the market?
REVALYU is a very interesting company since our success is based on working closely with local communities to solve their local plastic waste problems by collecting used bottles from as close to our processing plants as we can. Our mission has always been to solve a growing global problem and to build plants all over the world. REVALYU's
current plant recycles approximately 4-million plastic bottles a day.

Today, REVALYU is the only company which offers a commercially sustainable chemical recycling solution capable of reverse engineering a PET plastic bottle back into ester. I believe that REVALYU's chemical recycling technologies have the potential to make a used PET plastic bottle a valuable resource, similar to how 75 percent of aluminium is produced from recycled material. This could lead to the production of more PET polyester from existing used PET polyester, shirts being made back into shirts, and bottles being made into bottles.

What market behaviour changes are you expecting in the future and what opportunities do you see within them?
Over the past century, the industrial revolution has been marked by the exploitation of raw materials, the environment, and the labor force. However, there is a growing recognition that consumerism is harming the planet and causing impoverishment. A new industrial revolution is emerging that prioritizes the creation of products with longer lifespans, dignified treatment and fair wages for employees, and a minimal impact on the environment during the manufacturing process. It is crucial for companies to take responsibility for reducing their footprint and leaving an as little trace as possible while producing their products.

What guidance would you offer the aspiring industry leaders in light of your considerable industry experience?
An individual's challenge is an opportunity for an entrepreneur to develop a novel technology solution. Problem solving is not just about having the solution, but also about assembling a team of individuals who approach the task with open minds, enthusiasm, and a lack of ego. It is essential to maintain a focus on innovation seek out individuals who are more knowledge able than oneself, and attentively listen to their ideas.

Dr. Vivek Tandon, Founder, REVALYU
Dr. Vivek Tandon, Founder, REVALYU, has a Ph.D. from University College, London, and a BSc in Physics from Imperial College. He has published numerous papers and has several patents. In addition to a strong interest in the environment and social sustainability, Vivek has a personal passion for development and social justice in Africa. When he finds time, he is an avid squash player.