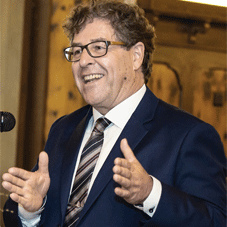 Over the recent years, the global travel & tourism industry has been undergoing a spectrum of disruptive innovations and rapid growth, thereby attributing to one out of 10 jobs 9.9 percent of global employment. Addressing this market's pressing need for talented employees is Switzerland, the go to destination for world-class hospitality education. Poised at this very destination, at Passugg is EHLSwiss School of Tourism and Hospitality (SSTH), the leading Swiss Hospitality School for Professional Education, and a perfect synonym of Swiss hospitality since 53 years.
With its campus nestled amidst the mountains and beautiful nature, SSTH takes utmost pride in its 'Swissness', guided by excellence and respect for each other & environment. Further augmenting SSTH's excellence is its traditional dual education system that combines an internationally recognized academic education with direct, practice oriented vocational training. This system is undoubtedly moulding students into future-ready professionals capable of imparting the highest standards of hospitality.
Michael Hartmann(Managing Director, SSTH) is seamlessly coming-up with innovative pedagogical initiatives that can meet the future industry needs by leveraging his experience in hospitality and developing innovative customer experience models. In an exclusive conversation with CEO Insights, he has articulated more about the pre eminence of SSTH.
Brief us on the idiosyncrasies of your curriculum at SSTH.
Our comprehensive, integrated, high touch and immersive education with fully integrated internships creates hospitality professionals with successful careers! Under close supervision, all our students are not only exposed to all operational hospitality procedures & processes, but also imbued with concrete hands on experience to apply them directly. They are also provided with on campus training under the guidance of our experts. Once they master the practical know how, we deepen their knowledge step-by-step and elevate them on a management level by teaching
finance & business administration.
With empowerment as our motto,we encourage students to experiment, develop creative concepts and drive innovations, so that they place customers at the center stage in service experiences of tomorrow's hospitality. Unlike other schools, we empower students to develop their own project in an expert guided environment, implement it and garner feedback from real clients. We also allow them to realize their own pop-up restaurants during project weeks, right from conception till finding the right location and implementation, as per the given budget. Moreover, in our new multisensory restaurant 'Elysium', we let them present their creative ideas and stage service to our guests.
Our comprehensive, integrated, high touch and immersive education with fully integrated internships creates hospitality professionals with successful careers
What programs do you offer under hospitality education?
As a member of EHL Group, we offer consecutive, advanced educational programs complemented by a strong global alumni network, proximity with the industry and faculty with hospitality industry leaders. In fact, we have the two top Swiss degrees in Hospitality Management at SSTH namely Swiss Professional Degree and Bachelor in International Hospitality Management. Besides, we offer Vocational Degree and Bachelor Degree as well to students to advance their careers. Here, we ensure to not only focus on operative processes, but also train the entire sensory mindset of students and offer them practical insights & applications. Moreover, admission takes place over our online admission tool, while we suggest personal interviews with our future students and their parents. We also provide scholarships to international students, if required.
Walk us through your Affective Hospitality vision!
According to this vision, we ensure to equip our students with soft skills,both across professional education and practical experiences, so that they can deliver exceptional guest experiences. Here, we specifically promote empathy, verbal and non-verbal competences,while developing international, intercultural & social skills for our international students. Also we will implement short courses within a partner hotel next year, students
will develop their own affective project and host real guests.

Cast some light on the diverse assistance that you provide to your students.
Despite being located in a small, personal atmosphere, we demonstrate a high level of commitment to our students, who are more like individuals and not members. While our small class sizes and supportive learning environment allow students to focus on their studies, our personalized assessments and permanent feedback loops help them in developing self awareness & confidence. Especially for our international students (20 nationalities 60 percent from Switzerland & rest from Asia,Europe & US), we offer Professional Internship Foundation (PIF) to prepare them to work and study in an international environment. Further, to answer all our students' questions, we have a dedicated admission officer available over chat/video talk.

Tell us about the magnificence of your campus and career services.
Our campus is equipped with five inhouse restaurants, festive ballroom, lounges, coffee bar, winter garden dining room, new show kitchen single & double rooms, classrooms and group workrooms. Besides academics students are encouraged to participate in social committees, sports associations and outdoor activities like skiing hiking and others.

Our career services help students in finding the right internship/position by working with them on their resumes and preparing them for job interviews through simulations & workshops. Students can network with potential employers on the EHL Passugg Career Day, once a year, and also across our online platform HOSCO. Moreover, we have exclusively reserved internships for some of our students at Marriott.

What are SSTH's future plans?
To double our capacity in the coming years and continue to build Elysium! In 2020, we will integrate a new ERP with integrated technology & cloud platform from Oracle, and also host a Think Tank in Medical Spa Management.

Key Management:
Michael Hartmann, Managing Director
Holding a Hotel Management & MBA degree, Michael is imbued with a wealth of experience in consulting & business development across the hospitality industry.

Quick Facts:
•Inception Year: 1966
•Location: Passugg
•Programs: Vocational Degree, Swiss Professional Degree, and Bachelor & Master Degrees