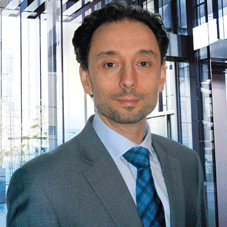 Denis has been an active teacher-researcher in higher education for 20+ years and also held various expert & management positions across reputed French Government departments.
The world's sixth largest economy France, shines as the third most popular destination for international students who are aspiring to become scientists, managers, engineers, thinkers, artists, writers and what not! Thanks to its rich cultural diversity & heritage coupled with unparalleled quality of education, France silhouettes as an unparalleled hotspot for higher education. Especially, India has always had a special relationship with France, intrinsically a strong & long lasting bilateral educational cooperation for multiple years. In fact, 10,000 Indian students chose France for pursuing higher education in 2019, according to the French Embassy in India. The French Embassy has also developed a highly attractive visa policy for Indian students, which includes the option of a two year employment visa in France after the completion of postgraduate studies. Undoubtedly, France has evolved into one of the favorite study abroad countries for Indian students, infused with a spectrum of Grandes École.
One such acclaimed French Grande École is Montpellier Business School(MBS), imparting internationally recognized academic excellence for French and international students, since 1897. Poised in the beautiful cosmopolitan city of Montpellier, which is ranked first in the index of 'Best City for Student Life - 2019 in France' by L'Etudiant magazine, MBS is recognized as one of the world's topmost business schools. Speaking of the academic quality, this B-School holds threeprestigious international accreditations AACSB, EQUIS and AMBA, which less than one percent of the business schools across the world possess.
One of the linchpins of MBS is Denis Lescop, who joined the school in 2017 as its Programs Director. Besides holding Ph.D. (2000) and HDR (2012) in Economics (2000), he has had a variegated international career so far. Denis has exclusively shared multiple aspects about the excellence of MBS with CEO Insights.
What are the prime features about MBS that truly attract students?
Firstly, students are greatly inclined to study at Montpellier due to its amazing student experience & life, less expensive living, and vicinity to
the sea, Paris & Barcelona. Located in this very city, MBS is presently home to 3600 students including1000+ international students from 70+ nationalities, and 100+ permanent faculty including 90 percent doctors & 60 percent international professors. In fact, our students hail from diverse backgrounds, cultures and countries such as Mexico, Dominican Republic, India, China and Bangladesh altogether a great collaboration of different mindsets. Adding to our excellence in diversity is being ranked as the No.1 Business School in the world for Diversity by QS World University Ranking in 2019. Moreover, we are extremely elated and proud to have almost 17,000 alumni spread over 90 countries.
Our complete range of management programs is devised with the sole mission of creating responsible leaders, managers and entrepreneurs for the future
We also take pride in our deep-rooted partnerships with 180+ international universities, and multiple companies like L'Oréal, BNP Paribas, Dell, Sanofi and Volkswagen to offer internships or job support to our students.
Cast some light on the various management programs that you offer at MBS.
Our complete range of management programs is devised with the sole mission of creating responsible leaders, managers and entrepreneurs for the future. Adhering to our USP -'Live in France, Study in English', we offer Bachelor & Master programmes taught in French as well as English. Here, students can choose their specialization as per their field of interest, or also spend a semester/ year at our partner universities or even gain a double diploma. Students can pursue Master of Science in five fields Finance (four specializations), Marketing (four specializations), Digital Transformation (two specializations), Business Excellence (two specializations), and International Business (one specialization). For instance, we have specializations like 'Innovative Finance: Fintech,Blockchain & Cryptocurrency' and 'Data Science, Big Data & AI'. Moreover, despite the program our students choose, they are entitled with a French diploma, which is recognized worldwide.
What kind of opportunities and support does MBS offers to students in their journey of professionalization?
At MBS, we present a wide range of excellent career opportunities to skilled professionals after graduation, while ensuring that they learn French to a minimum extent. Be it internships, business cases, seminars, conferences or entrepreneurship, we pledge to
foster the professional journey of all our students regardless of the program they are enrolled in. Most importantly, we encourage our students to proactively participate in various workshops that would involve writing a cover letter, building their network and preparing themselves for interviews.
We also have a dedicated career center comprising a team of recruitment professionals and career consultants who work fulltime on enhancing the student employability. Right from the point of self evaluation to scouting for internships or employment opportunities, these experts handhold each student and provide them requisite support. This way, more than 70 percent of our students get hired before graduation!
Leaving one's own country is not always easy! Tell us about specific support that you provide to international students.
We take utmost care of our international students and bestow them with unforgettable experiences of staying and living. We help them in finding accommodation, applying for French visa and administrative procedures like opening bank account, telephone contact, insurance, French social security enrolment and many others. Besides we also organize French classes at free of cost for all international students.
How have you devised the future roadmap for MBS?
Seamless improvement is at the crux of MBS! We just obtained the EQUIS accreditation, and we are also developing new UG & PG program, precisely newer specializations for our MSc programs.
Key Management:
Denis Lescop, Programs Director
Denis has been an active teacher-researcher in higher education for 20+ years and also held various expert & management positions across reputedFrench Government departments.
Quick Facts:
Location:
Montpellier, France
Programs:
•Bachelor of International Business Administration (High School Diploma + three years Higher Education)
•Programme Grande Ecole|Master in Management (High School Diploma + five years Higher Education)
•Masters of Science (High School Diploma + five years Higher Education)
•Executive MBA (High School Diploma + five years Higher Education)
•Spring & Summer School