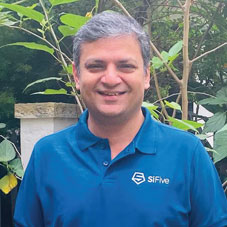 Stories in which Indians rise to make big differences in the global corporate world are so enthralling. They are captivating because they are rare. We bring to you one such rare story of a passionate man, Gaurav Shrivastav. An alumnus of IIT Bombay & UT Austin, Gaurav Shrivastav chiselled his career path with giants like Apple & Google. He has two decades of solid expertise in high performance semiconductor design. Today, with Sifive, he is transforming the future of semiconductor space.
Below are some interesting excerpts from CEO Insights' interview with Gaurav.
Give a brief account of your professional background and experiences. What is the motivation that fuels your daily routines?
I'm a B.Tech (Electrical Engineering) graduate from IIT Bombay. Subsequently pursued my master's from the University of Texas, Austin. Soon after my higher education, in '99, I started, my career with Sun Microsystems, continued there for eight years, followed by another stint at Apple for eight years. In 2017, I returned to India and joined Qualcomm. When Google was setting up the chip design team in India, I joined the team. We built the India team of Google from scratch. In 2022, I decided to move to Sifive.
My background has largely been in designing high performance semiconductors. And fortunately, over the years, I've been associated with cutting-edge products like the
CPUs for Apple iPhones and mobile SOCs for Google Pixel. It has been a rewarding journey of over 21 years in the industry.
How would you define Sifive as an organization and the contribution of the department headed by you?
Sifive is a California based startup that creates the RISC-V based IPs. Founded in 2015, the company brings RISC-V, software, and silicon experts together to innovate with a modern, software driven approach to semiconductors. The role of my department is to make sure that the CPUs we build are best in the class with respect to area, power consumption, operational frequency, and other factors that contribute to the performance. We have found excellent talent in Bangalore. Our work is very cutting edge and requires deep technical and execution skills. I look at this as an excellent opportunity to deploy my learnings and expertise.
I am motivated by continuous changes and innovations
What are your roles and responsibilities in the organizations? How have you been able to implement your expertise to benefit both the organization and its customers?
My expertise is to translate the architectural/design blueprint of CPU IPs into actual transistor level circuits. That being said, we are responsible for making sure that this chip is as fast as possible, consumes minimal Silicon area, and at the same time consumes as little power as possible. The more such chips a company can manufacture from the same semiconductor wafer, the less costly they will be. It either adds to the bottom line of the company or lower prices for the consumers. All of this is very user visible through better battery life, higher performance, and more capabilities, and the pricing of products such as mobile phones, laptops, iPad, smart watches, and
more wherever semiconductor chips are used.
Could you tell us about the unique experiences The University of Texas offers and what did you learn from the institution?
The university is at the forefront of a lot of cutting edge research within & across various disciplines. Getting exposure to all the latest research and the rich resources of the university was a great opportunity indeed. The perfect academia and industrial collaboration gave us a broad perspective. This apart, meeting a diverse student and professor population was a great experience. Also, the university was politically very aware of historical and current affairs discussions, which exposed us to a wide range of viewpoints.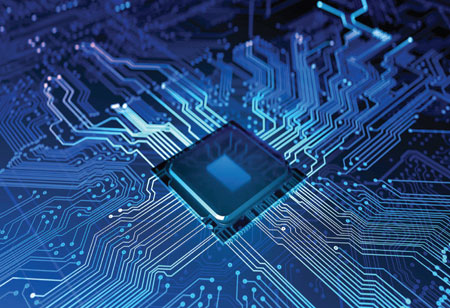 What are your plans for your future? Mention some of your endeavours to achieve.
I've also been pondering a lot about this. One thing that I am very passionate about is to continue making a strong impact on the semiconductor ecosystem. I like training smart young folks and getting them up to pace on best in class practices in the segment. We have great talent in India, the only thing they need is the right guidance to be on par with the rest of the world. Eventually grooming smart performers will take the semiconductor industry to the next level. The industry is dynamic with a lot of innovations and opportunities, lets see where it takes me.
Gaurav Shrivastav, Senior Director, SIFIVE
An experienced industry leader, Gaurav can meet complex challenges and provide innovative solutions. He has held significant assignments at Apple, Google, Sun Microsystems, and Qualcomm before SIFIVE.