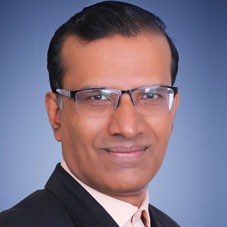 The Open Source IT Infrastructure Management market is rapidly expanding and gaining momentum as more organizations look for ways to streamline their IT operations and reduce costs. One of the industry leaders in this space is Razak Mohammed Ali, the Director, and Co- Founder of Altnix. Razak completed his Bachelor's degree in Electrical Engineering from the prestigious Indian Institute of Technology (IIT) Kharagpur. Later, he pursued his Master's degree in Electrical and Computer Engineering from The University of Texas at Austin. His academic excellence, combined with his vast industry experience, has equipped him with a unique perspective on the Open Source IT Infrastructure Management market. His passion for building a successful company focused on Open Source solutions makes him a valuable asset to the industry and a driving force behind Altnix's rapid growth and success. Let's learn more from him in below interview snippets.
Can you briefly share your professional background and experiences? What motivates you in your daily work?
My career began at Altera in Silicon Valley, where I was a Product Manager for specialized semiconductors. I then moved into Field Marketing and Sales roles for companies such as Altera, Intel, and Cisco, where I focused on business expansion, client acquisitions, growth, and sales. I have worked across the world, including the United States, Asia, the Middle East, Europe, and India. Currently, I am a co-founder at Altnix and oversee driving new businesses, customer account management,strategic partnerships, and worldwide sales. I am motivated by the value Altnix
brings to the market by helping established companies adopt Open Source technologies in various infrastructure projects across the globe.
Can you tell us about the unique experiences The University of Texas offers and what you learned beyond academics?
The University of Texas at Austin offers a diverse and multi faceted engagement with the industry, which is essential to under standing the role of technology in the real world beyond academics. Local student bodies encouraged students and alumni to venture into unknown territory, a key skill needed for an entrepreneur. Some of the lessons I learned at the University are immensely valuable even today.
I am motivated by the value Altnix brings to the market by helping established companies adopt Open Source technologies in various infrastructure projects across the globe.
How would you define Altnix as an organization and its current position in the market?
Altnix operates in a niche space of Open Source infrastructure technology services and was counted as one of the Top 10 ITSM solutions providers by CIO Applications magazine in 2022. The company benefits immensely from the trend towards Open Source products in the global market due to macroeconomic factors and product maturity. Altnix is growing rapidly and is optimistic about the future.
Can you tell us about your flagship offerings and the value additions customers can expect from your offerings?
Altnix's service portfolio includes IT infrastructure monitoring, IT service management, IT infrastructure automation, and IT analytics based on open-source components. Our company provides the missing technical understanding and operations excellence needed to adopt open-source products successfully at any organization.
Our technology framework is built entirely on open source technology, which enables easier innovation, collaboration, and faster product evolution. We plan to adopt Automation, Artificial Intelligence, and Robotic Process Automation in the future.
What changes in market behavior do you anticipate, and what opportunities do you foresee?
We expect more clients and organizations to adopt Open Source in every part of the world, and the trend is irreversible. We are already seeing examples of organizations that were previously not interested in open source now asking for our open source solutions and services, and this trend will only grow.
Based on your strong industry experience, what advice would you give to upcoming healthcare industry leaders?
Healthcare is an industry where costs are spiraling, and finding ways to reduce costs is essential. Incorporating open source solutions into technology roadmap considerations is a great alternative that can help reduce IT expenditure budgets.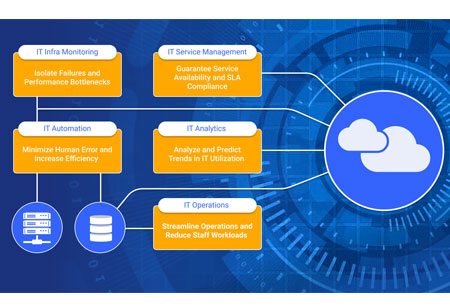 Razak Mohammed Ali, Director, Altnix
Razak Mohammed Ali graduated from IIT Kharagpur and is an alumnus of The University of Texas at Austin. An industry veteran, he has worked in technical, business, and management roles at companies of all sizes across the world. His current passion is to build a company focusing on Open Source solutions for customers across the world.
•Hobbies:
Chess, Board Games, Music, Movies and Cricket
•Favorite Cuisine:
Biriyani, Fresh Veggies, and Juices
•Favorite Book:
"Execution: Discipline of Getting Things Done" by Ram Charan and Larry Bossidy
•Favorite Travel Destination:
Santa Fe, New Mexico
•Awards & Recognition:
Top 10 ITSM Solutions Provider in 2022 from CIO Applications Magazine