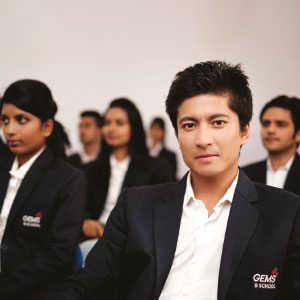 A study conducted by ASSOCHAM states that out of thousands of management graduates from 5,500 Indian B Schools, only seven percent of them are employable. To counter this disparity, a group of industrial professionals resolved to tweak the managerial pedagogy and founded GEMS B School. In 2006, this institute was built to blend industrial exposure and academics for quality managerial education. Today its one-of-a-kind industry-synergised program offers placement to students from the very day of their session along with academic assistance, which ensures that by the end of the course, the student holds an MBA degree with two years of work experience. "The industry recognizes the student with this dual stature who has an edge over other MBA graduates," states KunalNehruji, Executive Director, GEMS B School.
A Unique Pedagogy
Segregated into two fragments, GEMS' curriculum includes working weekdays under a corporate and weekend classes at the institute, which offers the students a great platform to earn both experience and
learning. The classy part about GEMS' education is that all of its faculties are part-time who come with over two decades of industry experience in their respective fields and offer vanilla specializations like marketing management, financial management and many more under the umbrella of industry-synergized programs.For instance, its MBA in healthcare management has been outlined in association with India'stop cancer speciality Hospital, HCG. Its recently started MBA in Event Management gave an opportunity to students to work with top event management companies of Bangalore, but when the institute's hospitality management program received a sceptic feedback from the industry to hire its students, GEMS established its own resort called Fiestaa Resort-n-Events Venue where the senior positions are led by industry experts while students are the foot army.
Segregated into two fragments, GEMS' curriculum includes working week days under a corporate and weekend classes at the institute
Such early industry exposure has led many GEMS students to thrive successfully in global MNCs and even rise to be successful entrepreneurs. The budding entrepreneurs are guided via GEMS' incubation centre, helping them interact with various seasoned founders and venture
capitalists. The school has partnered with a number of global universities including Bharathiar University, University of Sunderland London, University of Mysore and many more to provide its students with a global exposure.With such distinguished practices, students are able to receive a greater ROI at the end of their course. Additionally, students are taught industry specific certification courses such as IFRS from KPMG, project management from PMI USA, and Six Sigma from IIT among several others.

The Foot Forward
What started off as an experiment, GEMS pedagogy faced its own share of discouragement too. "Many people doubted us, saying something like this won't work," recalls Kunal. However, with sheer determination, the founders have taken the school from earth to pinnacle and leapfrogged from 16 to welcoming 600 students each year. Deemed as one of the top 25 B Schools in India, GEMS has established collaborations with some of the industrial giants like Cape Gemini, Accenture, J.P Morgan Chase and many more where students work and get to pay their own fee in eight instalments through the salary they earn during their academic tenure. "My motto is to offer management education in the Work-Study mode to as many students as possible, ensuring an industrial growth," concludes Kunal.

Panel
Key Management

KunalNehruji, Executive Director, GEMS B School