Gururaj Balakrishna: Leveraging Over Three Decades of Consumer Banking Experience To Launch Fintechs In The Middle-East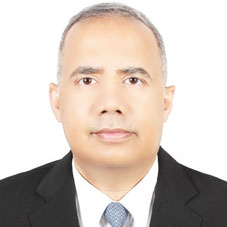 The CEOInsights team vividly interacts with Gururaj Balakrishna to take a closer look into the professional journey of one of the most prominent leaders of Saudi Arabia.
1.What different roles have you been undertaking in your organization? Highlight on your journey so far?
As one of the founders of the startup, it is imperative that one is not restricted to a particular role. Although my core responsibilities in my current role revolves around the areas of Operations, Collections, Credit Underwriting, Service and Analytics, I have been closely involved in other critical aspects, right from hiring the initial senior team, meeting Compliance requirements to be ready for launch, designing the customer journey and the underlying operational processes, to name a few. While there are many ways to create a company, there is only one which we truly believed in. And that is to truly understand our customers because once you deeply understand your customers, you get a clear idea of what problems and pain points they have and our goal as a business was to solve these problems and of course you cannot even dream of being successful if you don't have the right culture and the people with the right mindset to do the job.
2.Learning through the initial challenges, how did you manage to achieve the success that you had in the later phase?
Stints in startups have widened my horizon and skill sets and today, I am able to contribute effectively to any function and I believe that this is critical to the success of a young organization such as ours. Many large organizations have learned to live with people working in silos and
not working efficiently as over time mediocrity creeps and goes unnoticed.In a startup orrelatively smaller organization, there is no place to hide, as you have to learn to do 'more with less' which means that every resource needs to be efficient and effective. To find people of this mindset and capability is always a challenge when you set up a company. We were fortunate to find top class resources with a founder mentality which made achieving our goals that much easier.
The secret to a successful startup lies in attracting people who are passionate about customers and work towards executional excellence because execution is every thing
3.As a business leader what are the strategies you use to align your organization with your vision and mission?
The secret sauce is to create a product that customers perceive with so much value that they will not only want to buy it but also recommend it. The latter is even more important because if your product can turn your customers into advocates, the growth we achieve would be sustainable. There fore, it is important to understand the market, the opportunities and designing the offering to meet the expectations of the customer. As a fintech, it is crucial to put yourself in the customer's shoes and design a customer journey that makes it effortless to access the company's products and services. With the disruption caused by the ongoing pandemic, we gave the customer the ability to apply for finance from the comfort of his home or office through an end-to-end digital journey a first in the kingdom.
Our other main focus, from inception, was to build a customer centric culture and this comes with hiring the right people who show empathy to customers.
4.Elaborate on your financial services and which among them do you consider as your flagship offering that distinguishes Tas'heel Finance from its competitors?
Offering an end-to-end digital journey to its customers, we were quick to recognize our customer's priority, during these unprecedented times. We had launched our Business with an online journey and to make it fully digital and to do it with all your staff working out of home was daunting, yet we managed to do it in record time. Today, the customer can get an in principal decision from Tas'heel in less than 5 minutes and the money in his e-wallet in 30 minutes.
Tas'heel's unique offering was brought to life thanks to integration
with govern mental entities to pull the customer's credit report Income etc. besides enabling digital signature on the Contract and Collateral.

5.What strategies do you follow to overcome various challenges of customers and meet their requirements and how did you make space for yourself in the industry?
The regulator in the Kingdom has done a lot of work to make it possible for Fintechs through forward looking legislation and support. They are way ahead of other Central Banks in the region, in this regard. The other prerogative for a successful company is to stay ahead of the curve, anticipate changing customer needs and to fulfil them at the earliest.

The other important success factor is the usage of Analytics to interpret and deploy the data in strategic ways. As the saying goes, you improve what you measure.

We treat Analytics as a business function, rather than simply a tactic used by individual functions. This enables us to apply Analytics across the business at a level that delivers strategic impact, delivering better projections for growth, and properly scaling of the business.

6. How are you aligning with rules & regulations and certifications to meet the requirements of the government?
For us, Compliance is non-negotiable and is given the utmost importance in the company. I am personally passionate about this aspect of the business and keep a close watch on the changes in this area and also play the role of an advisor for this function. To succeed in this space, it is important to build a culture where every body believes that Compliance is his or her responsibility. Without this, any amount of control is inadequate to be fully compliant with the regulations and the law of the land.

Gururaj Balakrishna, COO, Tasheel Finance
Startingh is career with Citibank in 1994, after his MBA, Gururaj was involved in a variety of roles in the country before he moved to Citibank UAE in 2001 and has been in the Middle East since. In 2005, he was part of the team that set up a NBFC, Dubai First, based out of Dubai, UAE and a de novo finance company in the UAE in 2007, Dunia Finance LLC, where he was one of the founding members and the Chief Credit officer and Acting Chief Risk Officer. He moved to Saudi Arabia in 2018 where he played a vital role in launching the consumer financing business at United Company for Financial Services (Tas'heel Finance) which opened doors for business in May 2019. The business in a short period has achieved positive Net Income in2020. Apart from numerous awards and recognitions, he has been recognized as the 'Excellence in Finance Leaders' at Singapore, by Finext in April 2019.