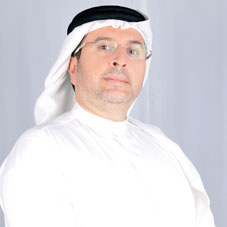 "My passion for IT inspires me to research and explore every process and necessity of technology solutions to introduce the quality to entrepreneurship"
Therefore, it is necessary for organizations to take sustainability and Corporate Social Responsibility into account while strategizing their digitalization roadmap. Issa Al Hashimi, CEO, LIRDigital, understanding the need to address the challenges, established LIRDigital to offer sustainable digital solutions across diverse industries. With his exceptional experience in the IT industry and passion for painting a comprehensive picture of the digital landscape, Issa helps businesses to digitally transform and achieve measurable improvements in efficiency and effective ness. He is a coruscating leader providing solutions that address modern day business problems by implementing sustainable AI and Big Data solutions across the board. Let's hear it from him.
Take us through your professional journey and what led you to join the IT sector?
I received my first University Degree from Metropolitan State University of Denver Colorado, US. During my first year of college, I chose many
computer related subjects because my initial plan was to study Information Technology and Management Science, which was the funda mental entry into IT technology major however due to peer influence and market demand back then I changed my major into Aeronautical Science and Management. A decade later I found the unique major to pursue the post graduate which was International Aerospace Law. I've spent 27 years working with a variety of govern mental and corporate bodies in the UAE, as well as running my own firm in providing software solutions in healthcare services. Since first day of my work the connotation of IT technology has been inextricably linked to the workplace and its initiatives as well as providing solutions for completing tasks efficiently and on time.
I consistently discuss the company's vision and strategy, as well as the specific goals we wish to achieve with my team
How would you define LIRDigital as an organization and its position in the market?
LIRDigital is a hub attracting multi talented and skillful people to develop software products tailored to the needs of the customers. We lead the regional market in a number of software verticals. As an IT services company, we assist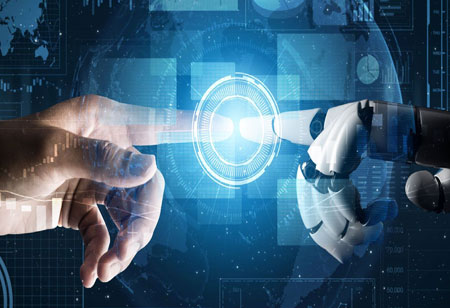 organizations and technology providers to improve their businesses through seamless client experiences, increased business efficiency, and actionable insights. This is accomplished through the application of a diverse range of disruptive techno logies, including artificial intelligence, blockchain, cloud, digital process automation, the internet of things, robotics and drones and cyber security.
How do you align strategies with the company's overall goals? Also tell us about your success mantra.
I consistently discuss the company's vision and strategy, as well as the specific goals we wish to achieve with my team. I make sure
to engage department heads and middle managers to translate these overarching objectives into meaningful goals at each level of the enterprise. I emphasize on leaning on human resources to establish standards that ensure each department translates goals the same way. Talking about my success mantra, I strongly believe, having a well defined vision, determination and execution are the main reasons for success. My passion for IT inspires me to research and explore every process and necessity of technology solutions to introduce the quality to entrepreneurship.

In your professional journey so far, which are the milestones that bestowed you with utmost satisfaction?
My greatest personal success was obtaining certification in Aeronautical Law and Information Technology Management. As a CEO, the most satisfying moment was when LIRDigital was able to establish solid partnerships with wellknown organizations in the region while simultaneously closing business deals.

What would be your advice to the future leaders of the industry?
True leadership requires honesty, authenticity, and genuine relationships. There are many obstacles on the path of leadership. But every obstacle is a chance. It's an opportunity to grow in self awareness skills and emotional intelligence. With the rise in Cloud and AI, I foresee Automation processes like RPA, IoT and cybersecurity that will take its trend globally.

Issa Al Hashimi, CEO, LIRDigital
Issa pursued flying courses on a Cessna 176 airplane as a prerequisite for his Aeronauti cal professional degree. He has a long exprience in various fields, like, Flight safety and Technology, Computer Operation, Legal and Compliance, and IT.

Hobbies: Travelling, and watching movies
Favorite Cuisine: American cuisines, Indian Dishes, Chinese
Favorite Travel Destination: Thailand

Awards:
•Sheikh Rashed Bin Saeed Almakhtoum Award of postgraduate
•Recognition Award from Commander of Air Force for Achievement in Avionics Technical and Theoretical Patch in Greece