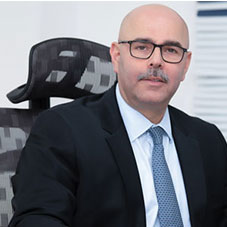 Bahrain has evolved as the world's top aluminum producer in recent decades, with phenomenal progress in the production of both aluminum ingot and downstream products. Spearheading this expansion is Alba, the world's largest single site smelter outside China. The smelter has created several aluminum downstream manufacturers, the most prominent of which is Midal Cables.
"We always try to position our manufacturing facility near an aluminium smelter since we acquire metal in liquid form rather than solid form"
Midal Cables is a fore runner in the aluminum rod,wire and overhead conductor manufacturing business, and with the contribution of Kersi Master(CEO,Midal Cables)the company developed its operations on a global scale. Kersi spoke exclusively to CEO Insights about his professional experience and the transformation he led at Midal Cables.
What drew you to the aluminum and electrical transmission industry?
My association with aluminum started way back in 1987 in India with India Foils Limited, which produced aluminum foil packaging and was based in Calcutta. I progressed with them from Calcutta to Delhi to Mumbai, eventually becoming General Manager for Sterlite Industries, which is now known as Vedanta. Again, I worked with aluminum sheet and foil, and while working for Vedanta, I was relocated to London as Marketing Director for Duratube Limited, a cable company under the Vedanta Group. Midal, a Bahrain based manufacturer of aluminum wire rod and over-head transmission line conductors, approached me in 1998 about joining them, and that's how I got into this industry.
How would you describe Midal Cables as an organization and its market position?
Midal was founded in 1977 with a very modest capacity of 15,000 metric tons of aluminum wire rod and a similar level of ability tocreate overhead line conductors. Since then, it has expanded to become one of the world's top aluminum rod producers. Midal's present capacity is 350,000 metric tons perannum and they operate in a variety of markets around the world. In terms of market position, it is one of the
top three producers in the world, based primarily in Bahrain but also has manufacturing operations in Turkey, Mozambique, and Saudi Arabia.
In addition, Midal is a very significant producer and supplier of overhead conductors for electrical transmission to several electrical utilities and their contractors all around the globe.
As General Manager Operations, and later COO, I take immense satisfaction in building up these young units into world class facilities
Tell us about the various challenges you've faced in your professional career. How did you get to where you are now?
One does not get to head a multinational corporation without having the ability to face challenges on a regular basis. Personally, I thrive on challenges and have always performed better under pressure. Every difficult situation actually presents an opportunity. Success comes when you are able to do what most others would shy away from. There have been numerous instances in my career where what appeared to be a difficult or impossible task was transformed into an opportunity. And that is my outlook on life. The secret is to build a great team around you and enjoy what you do. Business is all about relationships with people.
You have over 23 years of experience in your field. How do you intend to use your experience in this field to help the company advance?
The aluminum wire rod and conductor business are highly competitive with several players, both small and big all over the world. In order to succeed, control of costs is paramount. Being a global player, it is also important to be available to your customers in their time zones, which is why we have offices/agent representatives in Toronto, Brazil, London Munich, Senegal, Ghana, Mozambique, Saudi Arabia, Turkey, Kuala Lampur and New Zealand and will continue to expand our reach as we go along.
In your professional journey so far, which are the milestones that bestowed you with utmost satisfaction both personally and professionally?
When I first joined this company in 1998, Midal was a regional player, operating primarily in the Middle East. I was based in London and had the responsibility for Europe and The Americas. In that part of the world, most people had trouble even identifying Bahrain on a map! At that time, the ratio of our Middle
East business to International Business was 95:5 and our production capacity was 90,000MT per annum. Today, our capacity is 350,000 MT/annum and the ratio of Middle East business to International Business is 40:60.
When I was transferred to Bahrain in 2014, I was given the responsibility of managing our units in Mozambique and Turkey. As General Manager Operations, and later COO, I take immense satisfaction in building up these young units into world class facilities. Today, both Mozambique and Turkey are major suppliers of our products not only to their regional markets, but are also very respected suppliers to all our clients in Europe.
Following that, becoming the group's CEO in 2018 was a significant milestone in my career. I am very proud of my excellent team who continue to deliver better and better results each year.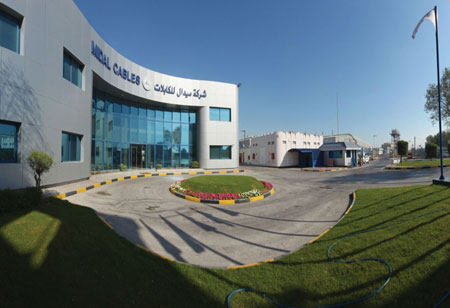 What are the innovative processes and technologies employed by Midal Cables in the manufacture of aluminum rods? What is the company's unique offering to its customers?
We always try to position our manufacturing facility near an aluminium smelter since we acquire metal in liquid form rather than solid form. It helps to avoid remelt costs while also preserving the purity of the metal. Midal has a wealth of expertise, with more than 43 years in the industry. We produce a range of alloys, both for electrical as well as mechanical applications. We start with pure aluminium and work our way up to alloys that are incredibly efficient and sturdy. Our R&D team regularly works with our end clients to develop innovative solutions that will help them improve the quality and effeciency of their final product. Many of the products developed by Midal have been industry firsts. At Midal Cables, we have customers who have been with us since the beginning and have stayed with us over the years because of the product quality and service that we offer.
Kersi Master, CEO, Midal Cables
Kersi graduated from St. Xavier's College and then went on to earn a Postgraduate Diploma in Business Management from the University of Calcutta. He began his professional career at Midal Cables in 1998 as the General Manager in charge of the business's activities in Europe and America. He has since risen through the ranks and is now the Group CEO of the company.
Location
Kingdom of Bahrain