Lalaji Memorial Omega International School: Empowering Students Through Innovative Teaching Pedagogies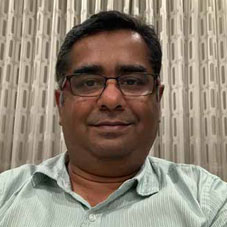 Established in the year 2005, Lalaji Memorial Omega International School was set up with a vision that strives to produce youngsters who are balanced - with soul, mind and body working in unison with the soul guiding the mind in its activities and the body acting under the guidance of the mind. Lalaji Memorial Omega International School is a "Heartfulness Enabled School", that is founded on the principles of Heart fulness which is our guiding force and our parent organization that teaches meditation and introspection techniques to train and regulate our minds and purify our hearts so that we may seek for guidance and inspiration from within ourselves. Our focus is to nurture our students towards a holistic development that includes physical development, mental wellness and excellence, social and emotional well being and spiritual connections.
Lalaji Memorial Omega International School is an 'Inclusive School' that supports the growth and nourishment of children with special needs who they call as 'Indigo Children' who they believe do possess special and unusual abilities but with differential learning needs (such as ADD, ADHD, Dyslexia). This pioneering educational institution strives to normalize them to the extent possible within the school environment, through the Davis Learning Strategy. In fact, they are the ONLY school in the whole of South Asia who has successfully implemented the DLS strategies effectively and they are also a certified training centre for DLS.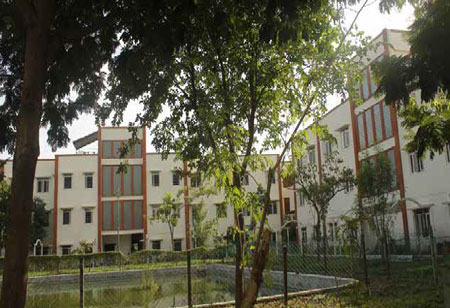 The management council of Lalaji Memorial Omega International school that includes Bharath Madhavan as its Correspondent, Mr. Kamalakannan as its COOand Mr. Subramanian as its CFO are leveraging their exten sive leadership expertise and taking the institution to greater heights.
In an exclusive interview with CEO INSIGHTS, Bharath talks more about his professional journey and the uniqueness of Lalaji Memorial Omega International School.
Brief us about your educational and professional background?
I did my B.Tech in Mechanical Engineering from IIT Madras and then went to USA for higher studies. I hold two Masters from USA, one in Robotics at University of Maryland, College Park and another Masters in Telecommunication at Johns Hopkins University. And after that, I lived in USA for a total of 16 years
and then moved back to India in the year 2010 to further pursue my career.
Prior to my role at Lalaji Memorial Omega International School, I have worked as the Chief Architect for Cisco Inc, in the field of Video and Cloud technologies and have a total career experience of 25 years in the professional space. I have also held various leadership roles in both large companies as well as startup companies.
Our motto at Omega is School .College .Career .Life and our work takes all our children through this entire journey towards self-development and excellence.
How has been the journey of Lalaji Memorial Omega International School so far?
The school has grown in a steady and organic manner mainly through word of mouth about the good work and service it has been offering to the society. As more children benefit from their presence in our school, parents have began to understand and appreciate such benefits, the words of kindness and compassion spread gently to near and dear ones. What was once a humble beginning in a hut in 2005 with a handful of children has now grown into a 22-acre sprawling campus that has taken up the responsibility of 5,500 plus children. One of our motto is: Omega is School  College  Career  Life and our work takes a ll our children through this entire journey towards self-development and excellence.
Recently, the school has expanded into a nearby sister campus in Manapakkam Chennai, where a new "Heartful Kids" block is established to support further growth and expansion. This new campus will initially cater to a Kindergarten unit as well as the Indigo unit and will further cater to more growth in the future as need arises.
Tell us about the most effective methodology and technologies used in Lalaji Memorial Omega International School to ensure better learning experiences for your students?
During the Covid times, Omega's teachers took several innovative steps and special training to be ready to handle the digital delivery models. Omega was completely equipped and ready for three delivery models all at the same time: Purely online delivery, Blended learning environment and offline in-class delivery models.
Omega came up with an online innovation called MOVE (Montessori Omega Virtual Environment) where our young ones in Montessori has the possibility to experience the similar Montessori environments in a virtual space. Our Montessori experienced teachers engaged with children who were equipped with the right set of kits to develop their sensorial capabilities and develop their natural interests.
Apart from academics, tell us about the various extracurricular facilities
and infrastructure that students can avail at your school?
At Omega school, we strongly consider sports to be an integral part of education. One of our mottos is, 'Think Sports, Think Omega'. While we could run a school of our size in less than 5 acres, we have invested in 22 acres of land with large open spaces and playgrounds for children to explore the sport of their choice. We have a fully functional state-of-theart cricket ground, well-primed and ready to be used by experts to bring in professional training. We have signed an MoU with "Coaching Beyond", a cricket training academy led by Mr. Ravi Shastri, Mr. Bharat Arun and Mr. R. Sridhar who bring in the necessary expertise into this training to nurture the next generation into taking cricket as a professional sport. Our school has also been accredited under "Khelo India Development Programme" in the football sporting discipline for a period of 4 years.
VBSE (Value Based Spiritual Education): At Omega, we understand that values cannot be just taught in a classroom, but they must be imbibed and put to practice by children and teachers alike. Providing an all-inclusive holistic growth implies the inculcation of essential human values that can prepare our future generation to become responsible global citizens and make this world a better place to live. Our VBSE program is built on the nine core human values, "Navaratnas", outlined by UNESCO in their 2002 source book, "Learning to be A holistic and Integrated approach to values education for human development".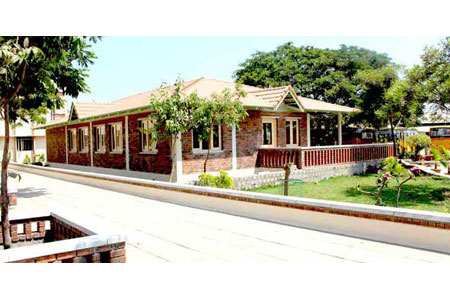 Omega – STEAM Initiatives is a set of projects developed by Lalaji Memorial Omega International School as part of their Teaching and Learning Enhancement within the classroom and beyond. The program aims at bringing the STEAM subjects into action through various projects and activities which are driven by experts in the field. These projects are complete hands-on experiences with activities, kits, prints, tools and resources which help students to develop an in-depth understanding and 21st century skills.
LSA (Life Skills Activities): WHO defines life skills as:"Life skills are abilities that help us to adapt and behavepositively so that we can deal effectively with the challenges of everyday life." At Omega,we have our LSA modules created in alignment with the ten-core life-skills as defined by WHO. The LSA module is seamlessly weaved into a student's life at Omega as a Co-Curricular program. Specific number of hours of LSA is included in every grade's day-order.
Bharath Madhavan, Correspondent, Lalaji Memorial Omega International School
A pioneering professional that aspires to offer an inclusive learning environment where their students can thrive and equip themselves with the needed skills required to thrive in the modern world