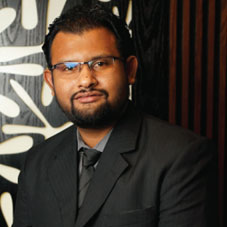 People all over the world like eating great foods, everyone has been known to indulge in delectable snacks and meals. The food business is moving away from producing delightful foods and toward providing solutions that are both good and healthful. Every food manufacturer prioritizes and takes special effort to ensure that the products offered are of the best quality. As the managing director of Ahmed Food Products, Minhaj hopes to dominate the food and beverage sector by winning the hearts of people and giving them the best, healthiest food possible. After graduating from AIUB, Minhaj Ahmed, MD of Ahmed Food Products, held the position of Chairman of BAPA's 'Food Safety and Factory Development Sub Committee'. He belongs to the Metropolitan Chamber of Commerce and Industry, the e-Commerce Association of Bangladesh (e-CAB), and Junior Chamber International (JCI) Dhaka East as Executive Vice President. He works as hard as he can with various organizations and is a convenor of the Dhaka Chamber of Commerce and Industry (DCCI).
In a recent interview with CEO Insights, Minhaj talked more about his experience, this is the highlight of the interview.
Tell us about Ahmed Food Products and the inspiration behind its founding. What special value does your company provide to its clients?
Agro processing in our nation has enormous potential, so we entered the industry by performing value addition and producing finished products. My father founded the company, and seeing his tenacity and unshakable desire to serve the country encouraged and inspired me to take the business to new heights on a national and worldwide level.
The basic need of society is food, and Ahmed Food Product dedicates its eternal existence to serving humanity by giving them the best quality food possible. Ahmed has got this far because to the generosity of people. Our unique value proposition to our clients is to provide them with wholesome nourishment that makes them feel like they made the correct choice. Ahmed Food Products has grown its business from its inception with the goal of being the market leader and securing a place in every consumer's heart by providing the best quality, most hygienic food. Ahmed Food is the most well-known brand in Bangladesh. Since the start of the company, Ahmed Food Products has grown and I want to take the business to new heights on a national and international scale.
Confidence, optimism and communication are the key characteristics that turn a person into a successful entrepreneur
What particular difficulties have you faced in the course of your entrepreneurial career? What did you learn from them and how did you overcome them?
Since the beginning, we have encountered numerous difficulties, including high bank loan interest rates, a lack of skilled human resources, communication problems in the transportation, issues with the infrastructure and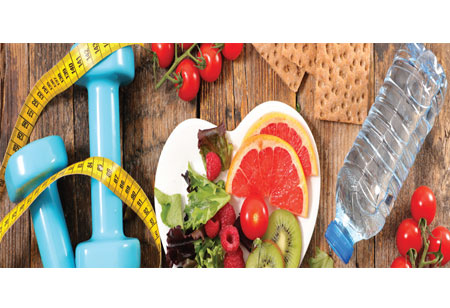 utilities, tariff and non-tariff issues with the government, and the inability to import the necessary packing materials. While certain problems have been resolved over time, we still need additional government assistance to expand in this area and diversify it, so that it doesn't rely solely on one industry. Since all of our backward and forward links were first put on indefinite hold, we have learned from our experiences and setbacks in the Covid-19 issue. Later, we handled these problems case-by-
case, kept the process moving, and restarted the situation both physically and virtually while maintaining rigorous control.

How are you going to change the company's products to fit modern industry standards by implementing new tools and technologies?
The world is advancing towards the fourth industrial revolution, known as industry 4.0, while continually changing and developing. Processes are becoming more productive while also becoming more efficient, thanks to new tools and technologies. By manufacturing in accordance with BSS (British Standard Specification) and BSTI (Bangladesh Standards and Testing Institution), as well as good manufacturing practices (GMP), good hygienic practices (GHP), and ISO standards, we guarantee the quality of our products. In order to maintain worldwide standards, which are crucial in the food business, we are also concentrating on enhancing efficiency and product quality while maintaining stringent sanitary controls.

Tell us about your leadership style, your governance philosophy, and any advice you would provide to aspiring business owners in the same sector.
As a young successful entrepreneur in the food sector, I firmly believe in the benefits of harmonious teamwork, and our company values strong leadership. I've worked hard to put the government's many standards and policies into practice. Due to my dedication and hard work in the wake of beneficial improvements to our system, I have played a significant role in the economy and attracted public attention to the sector. My advice for aspiring business owners is that communication, together with confidence and positivity about your work, is the key to creating a successful company. Your mission, objectives and vision must be made very clear.

Minhaj Ahmed, Managing Director, Ahmed Food Products
Minhaj is an avid sports fan and cuisine aficionado who loves to travel throughout Europe and eat Indian and Thai food. He received his degree from the American International University in Bangladesh and contributes in a number of committees and forums.