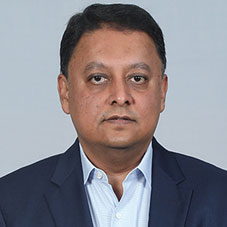 To become a market leader in this continuously expanding multi-faceted environment and reliant needs, any firm must be multi-dimensional. Many organizations provide only one service, which limits the company's ability to expand into other industries over time. Breaking through this barrier, the Dipon Group has established itself as a market leader in the gas and pipeline industries, and has expanded to provide a variety of services through its 12 group concerns across countries. Rashed Mahmud is the man who transformed the Dipon Group into a comprehensive and multi dimensional organization. Dipon was solely active in pipeline building in Bangladesh when he joined his family's firm. After his joining with the organization, he up-paced the work environment and hit the 'growth button' instantly, thus initiating several multi-dimensional businesses across industry verticals and domains.
In an exclusive interview, Rashed shares his early experience and expertise, some of the major changes and the ideology for the company's success so far and much more.
Take us through your educational and professional background? What inspired you to establish DIPON Group?
After completing my primary and secondary school in Dhaka, I went on to earn a bachelor's degree in mechanical engineering from the University of Rajasthan in India. After finishing college, I began my career by working for a family-owned business. My first goal was to transform the company into a multi-faceted service provider. In a very short period of time, the firm expanded its arena from Dipon Gas to a multi-dimensional and multifaceted commercial organization, which eventually evolved into 'Dipon Group' with many enterprises under its roof.
Define Dipon Group as an organization and its current position in the industry?
Dipon Group is a notable business house that was created in 1970 with the establishment of Dipon Gas Company Ltd with the sole purpose of providing endto-end solutions in oil and gas pipeline construction activities. Since then, Dipon has grown tremendously, diversifying into industries such as engineering & construction, project investment & development, shipping & logistics, and IT & ITES. We've also gone global, with regional or project offices in Bangladesh, India, Singapore, Malaysia, the UAE, Saudi Arabia, and Africa. We over 52 years have grown horizontally as well as vertically. Now, being the pioneer and one of the established market leader, the group is now associated in various prestigious projects across geographies in various verticals.
Dipon believes that integrity and adherence to ethical ideals and social obligations will always yield us the required positive results
Could you tell us about the unique services that are provided by Dipon Group that makes it stand out from the rest in the market?
Our services are broadly classified into four categories.Engineering &construction, investment & project development, IT-enabled services, and shipping & logistics are some examples. What makes our services unique are the use of internationally practiced construction techniques, latest construction equipment, computer-aided techniques for design and project management with internationally accepted quality standards and safety practices.
What has been the success mantra that constantly helps you arrive at positive outcomes?
Dipon Group believes that long-term success is determined by the quality of the team. The meticulously developed governing body and management team has a rich combination of professionals from diverse backgrounds and geographies, each with a deep understanding of their respective core industry, a reputation for integrity, extensive experience, and well aligned to the company's vision.
Dipon believes that integrity and adherence to ethical ideals and social obligations will always yield us the required positive results.

Being the CEO, how do you plan to apply your exceptional understanding of this domain into Dipon Group and take it to the next level?
My diverse experience and exposure to domestic and global enterprises have taught me that ongoing improvement and new ways would allow the organization to be multi dimensional. With a growth and evolution philosophy, we will continue to assure excursions into new company domains, the most recent being the Manufacturing Sector, in which Dipon Group is presently cautiously but steadily taking strides.

Based on your strong professional experience, what advice would you give to the upcoming leaders in the same industry?
Everything we have achieved is due to the quality and efficiency with which we have delivered on our commitments to our Clients, Partners, Stakeholders, and team members. I would advise future leaders to be innovative, multidimensional, and devoted to delivering on time without sacrificing quality.

Rashed Mahmud, CEO, Dipon Group
Rashed has a Mechanical Engineering background and leads the company to new heights with his inventive and forward thinking attitude. He actively took over the business operations of Dipon Group in 1995 and propelled the company's growth to new heights. He served as Vice-President of the Bangladesh Energy Companies Association. He is actively involved in social work and has supported several Dipon Foundation programmes.

Awards & Recognitions:
●International Gold Star Award for Quality -2009
●Contractor Health, Environment and Safety Management (CHESM) Award – 2009
●Recognition for Excellence in Business Leadership from The Bizz 2010
●Recognition as the Inspirational Company and World Business Leader Certificate – 2011
●IFO Award 2012
●IFO Award and Completion Certificate2014
●Recognition from Chevron Bangladesh2014
●Award of Certification for Dipon Gas ISO 9001:20082015