Sakif Shamim: A Proven Leader With a Record of Accomplishments In The Transforming Healthcare Sector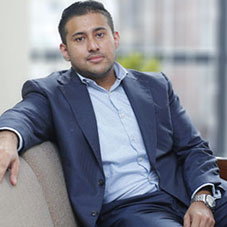 Long-term care for cancer patients is based on a holistic and comprehensive strategy that pays great attention to the patient's entire health. As a result, a treatment strategy must be devised that addresses all of the pain-related components of cancer, from its origins to its symptoms. In order to accomplish this, a cancer centre or comprehensive and multidisciplinary care is needed, where professionals from diverse medical disciplines co-operate to plan, assess, and execute cancer therapy. In Bangladesh, this facility is first ever introduced by the Labaid Cancer Hospital under the leadership of Sakif Shamim.
Located in Bangladesh's capital city of Dhaka, the Labaid Cancer Hospital & Super Specialty Centre is the country's first fully-integrated cancer hospital. Dr. A M Shamim and Sakif were motivated by the absence of quality care and the suffering of patients in Bangladesh to start a new trend in therapy for Bangladeshi patients. Thus, Labaid Diagnostic was founded on the premise that a cure is achieved via an accurate Diagnosis and the best available treatment. As of today, Labaid is one of the country's biggest conglomerates, with interests ranging from health care to pharmaceuticals to finance to education to agriculture and everything in between. However, Labaid Group's principal business is healthcare, and for Cardiac patients, Labaid Cardiac Hospital provides outstanding care. Labaid is a premier and fully-equipped cancer hospital, where patient pleasure is the primary concern.
In an exclusive conversation with CEO Insights, the Managing Director of Labaid Cancer Hospital described his experience and the services given by the cancer center.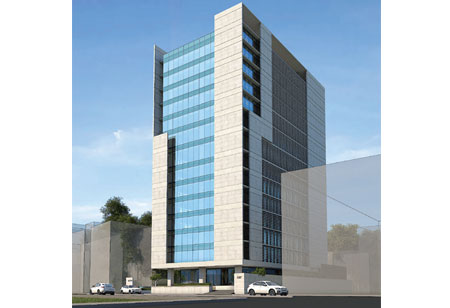 How are you leveraging your expertise to help Labaid Cancer Hospital succeed in the long run? Highlight the current roles and responsibilities undertaken by you at Labaid Cancer Hospital.
In addition to my role as Managing Director of Labaid Cancer Hospital and Super Specialty Center, I also serve on the boards of many other enterprises as a leader. I also serve as the Managing Director of LifePlus BD (Powered by Labaid) and as the Deputy Managing Director of Labaid A Group of Hospitals. Henceforth, as a business executive with over a
decade of experience in Bangladesh's healthcare sector, I am well-versed in strategic company planning and long term growth. In addition, I have dedicated myself to having a significant part in the development of life-changing medical solutions that have influenced the lives of millions. Labaid Group of Companies' corporate governance and culture has also been reinvented under my leadership, resulting in improved management and positioning the firm as the market leader in Bangladesh's healthcare industry.
Labaid Cancer Hospital & Super Speciality Centre Is The Country's First Comprehensive Cancer Multidisciplinary Care Institution
Utilizing this leadership opportunity, I have envisioned a long-term goal of providing economical healthcare to everyone, including 30 cancer treatment facilities in Bangladesh, and 20 secondary and superspecialty hospitals in Bangladesh and throughout the world. Moreover, I have substantial expertise in robotic surgery and solid organ transplantation in Bangladesh, as well as extensive experience in R&D trials for novel medication development.
How would you define Labaid Cancer Hospital as a healthcare institution and the values it possesses?
As Bangladesh's first multidisciplinary cancer treatment facility, Labaid Cancer Hospital offers a wide range of specialized services. It includes the most efficient linear accelerator machine with stereotactic radio surgery, HDR brachy therapy, advanced chemotherapy,childcare centers, immunotherapy genome treatment, and several more services. Our physicians and nurses are fully committed to helping us achieve our mission of offering high-quality care at a reasonable price.
Another healthcare facility Life Plus BD (Powered by Labaid), was also set up for patients who were coming in from other parts of the country to get treatment from us. Because it's so close to the hospital, patients who need urgent medical attention will be able to get it with better accommodations and at a lower cost. To put it another way, We have got an unwavering dedication to the treatment of cancer patients, and we endeavor to be their most trusted partner and to make everyone who enters our premises smile.
How has been your response to the challenges posed by the covid-affected market and the need for new strategies? How would you describe your role in tackling those challenges?
COVID-19 seems to be a long-term pandemic, but we have devised a variety of ways to keep patients' therapy going without interruption. We have learned a lot from the outbreak, which occasionally
causes paradigm shifts in healthcare. As a result, the treatment system, patient management, and hospital administration have become considerably more patient-centered in recent years. Those who have cancer are very susceptible since their treatment procedures are extremely dangerous and, in certain cases, their immune systems are severely impaired. Therefore, the COVID issue has been a significant obstacle for both these patients and public cancer facilities. Anyone in the hospital who had a COVID infection was potentially a danger to others and feared that their treatment would be compromised as a result. Hence, to ameliorate the situation, we closely watched the situation and took all necessary safeguards following the international COVID protocols, the health safety rules of the country, and the international safety requirements.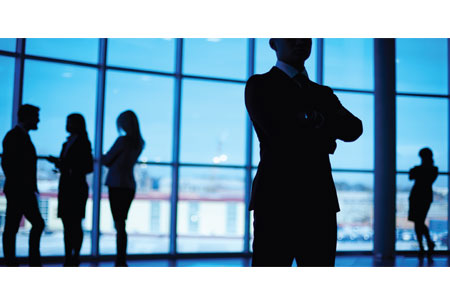 When patients come to Labaid Cancer Hospital, we take a great effort to ensure that they are receiving treatment and are COVID-free. During the pandemic, we firmly followed the guidelines of no mask and no service, and it was adopted for all visitors and patients who entered the hospital during that period. As time has passed, we've come to understand the need of improving treatment standards that focus on the patient, as well as patient safety. It is imperative that we continue to introduce new technologies and operational advantages, as well as educate our employees to use them effectively to create a virtual healthcare system that is receptive.
Going forward, what are the changes in healthcare trends that you anticipate, and what are the opportunities that you foresee to serve people better as a leader?
As I previously said, Labaid Cancer Hospital is the country's first comprehensive cancer multidisciplinary care institution. In addition, we are dedicated to being real partners in the community's healthcare requirements, and we make certain that cutting-edge technology and accuracy are supplied together with guidance, attention, and caring expertise. Additionally, Labaid hopes to be the first to challenge the widespread belief that effective cancer treatment at private institutions is out of reach for the average patient. We are helping our country's health sector by providing a broad selection of services and facilities to pick from at a reasonable rate. As part of the Labaid Cancer Hospital's expansion, we want to deliver cutting-edge cancer therapy to patients in Bangladesh for the first time, including robotic surgery, organ transplantation, and other procedures. In addition, we have plans to execute and set up 30 peripheral cancer treatment facilities around Bangladesh under the guidance of our esteemed Chairman Dr. A M Shamim.